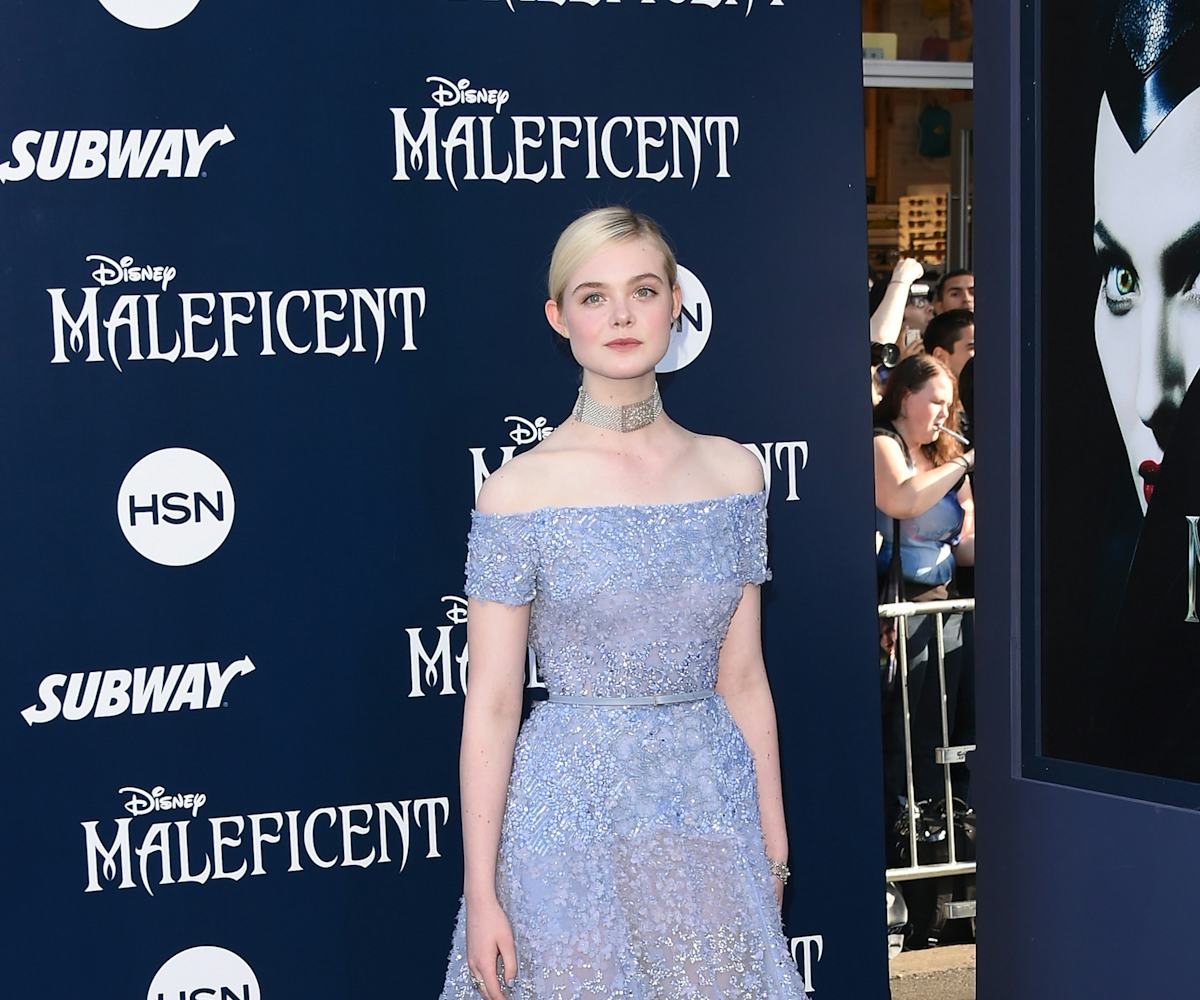 elle fanning, real-life disney princess
From the very first time we spotted her on the red carpet over a decade ago to the time last week we saw her on the street, we've always suspected that Elle Fanning isn't actually your average 16-year-old movie star--she's really a Disney princess.
She might play Aurora, a new version of Sleeping Beauty, in her new movie Maleficent, but turns out the actress has multiple royal Disney dopplegangers. Want proof? Click through the gallery to see just how much Jasmine, Belle, Cinderella, and more have rubbed off on Fanning's fashion sense...and fingers crossed some of their sparkly magic rubs off on us, too. 
Contributing research by Jamie Lichay
As Jasmin in Marc Jacobs at the 2011 Crystal and Lucy Awards.
As Ariel in Marc Jacobs at the 2012 Venice Film Festival
As Belle in Georges Hobeika at a Maleficent event in London 
As Snow White in Carven at the Screenwriting Awards in LA
As Sleeping Beauty in Oscar de la Renta at British Independent Film Awards
As Tiana at a Ginger and Rosa event
As Snow White in Elie Saab at the Maleficent premiere