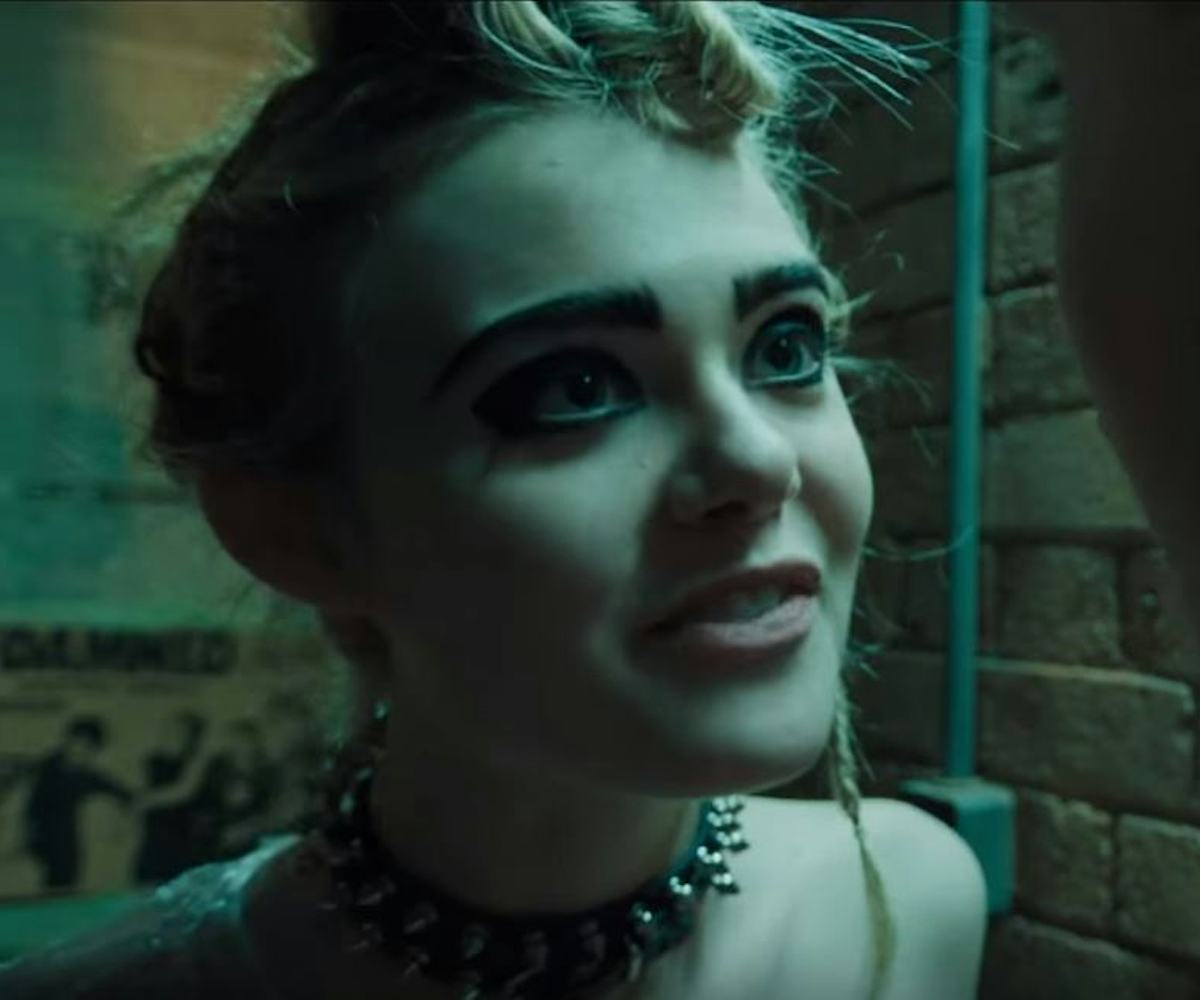 Courtesy of Youtube
Elle Fanning Is A Punk Rock Alien In 'How To Talk To Girls At Parties' Trailer
The film also stars Nicole Kidman and Alex Sharp
In the trailer for How To Talk To Girls at Parties, Elle Fanning is a member of an alien group laden with neon Latex, leather, and hands with extra fingers. 
Based on Neil Gaiman's 2006 short story of the same name, the film takes us back to the peak of punk in 1970s Britain. In the short clip, three teenage friends enter a party and are forever changed by the beings they find inside. "They must be from California," one of them declares. Enn (played by Alex Sharp) quickly falls for Fanning's Zan, an alien rocking double-buns and eager to understand Earth and the world of punk. 
The film also stars Nicole Kidman as the group's unhinged leader, Queen Boadicea. Fanning and Kidman previously starred together in last year's The Beguiled. The film is directed by John Cameron Mitchell (Hedwig and the Angry Inch) and is the director's first feature since 2010's Kidman-starring Rabbit Hole. 
How To Talk To Girls at Parties first premiered at last year's Cannes Film Festival. It doesn't have a release date just yet (though the trailer promises that it will be out "this summer"), so we'll have to wait a bit longer to see how this punk alien romance plays out.