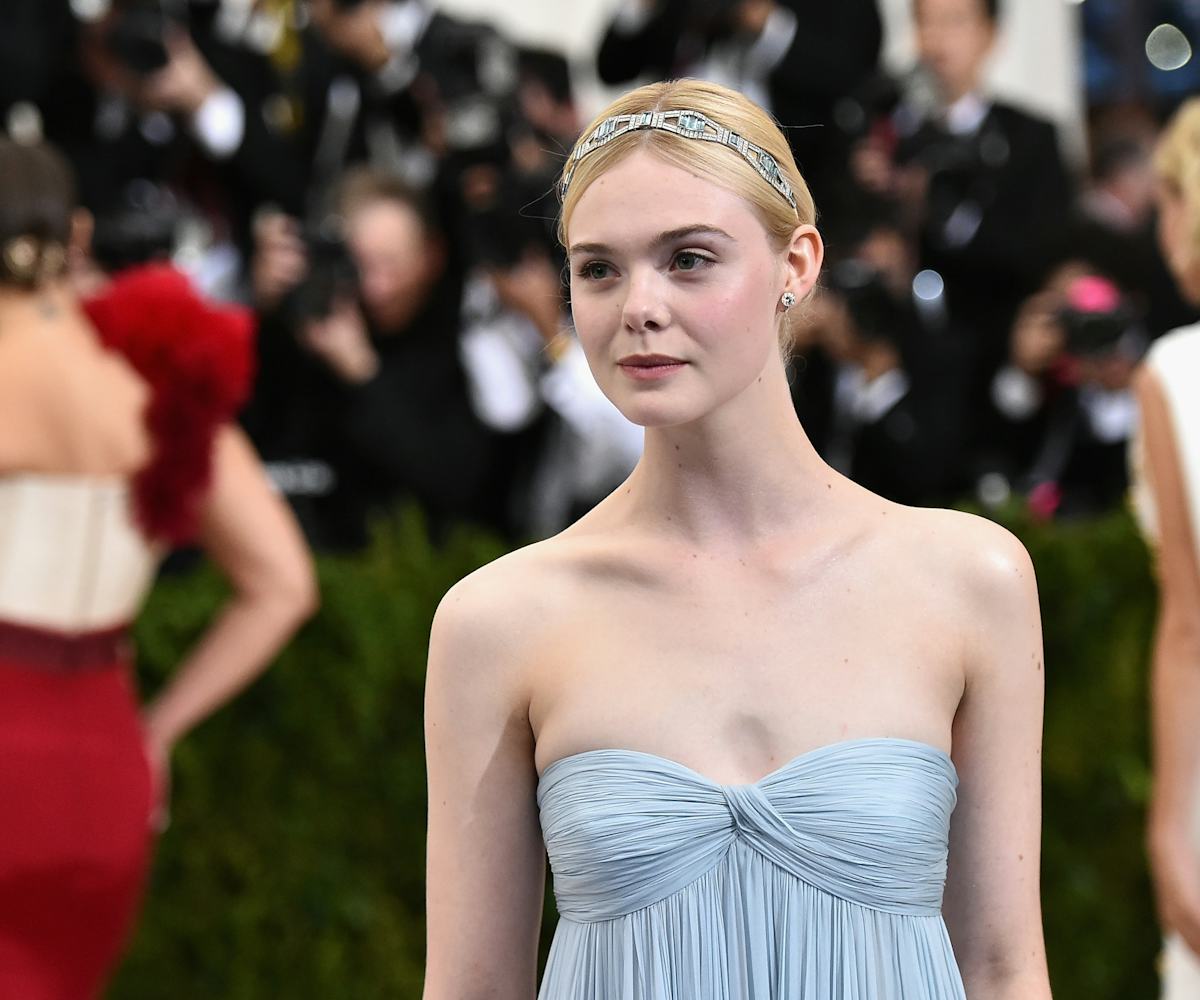 Photo by Mike Coppola/Getty Images for People.com
Elle Fanning Lands L'Oréal Paris Campaign, Is Officially "Worth It"
Elle Fanning is having a month. First, she lands a Vogue cover, which gave unto the world one very enjoyable punny video. Now, she's the new brand ambassador of L'Oréal Paris. How very fun and casual.
In an interview with WWD, Fanning detailed how she grew up with the beauty brand and still distinctly remembers the smell of the brand's lipstick. She added how she appreciated its approach to honoring "women as a whole." She continued the praise on Instagram, thanking the brand for letting her into its "empowering and fabulous family." She says she's "proud to represent a company that celebrates women."
Fanning's first official outing as L'Oréal Paris' brand ambassador will be at the Cannes Film Festival, of which L'Oréal Paris is a partner. There, Fanning will be attending the screening of her two new movies: June's The Beguiled and the forthcoming How to Talk to Girls at Parties.