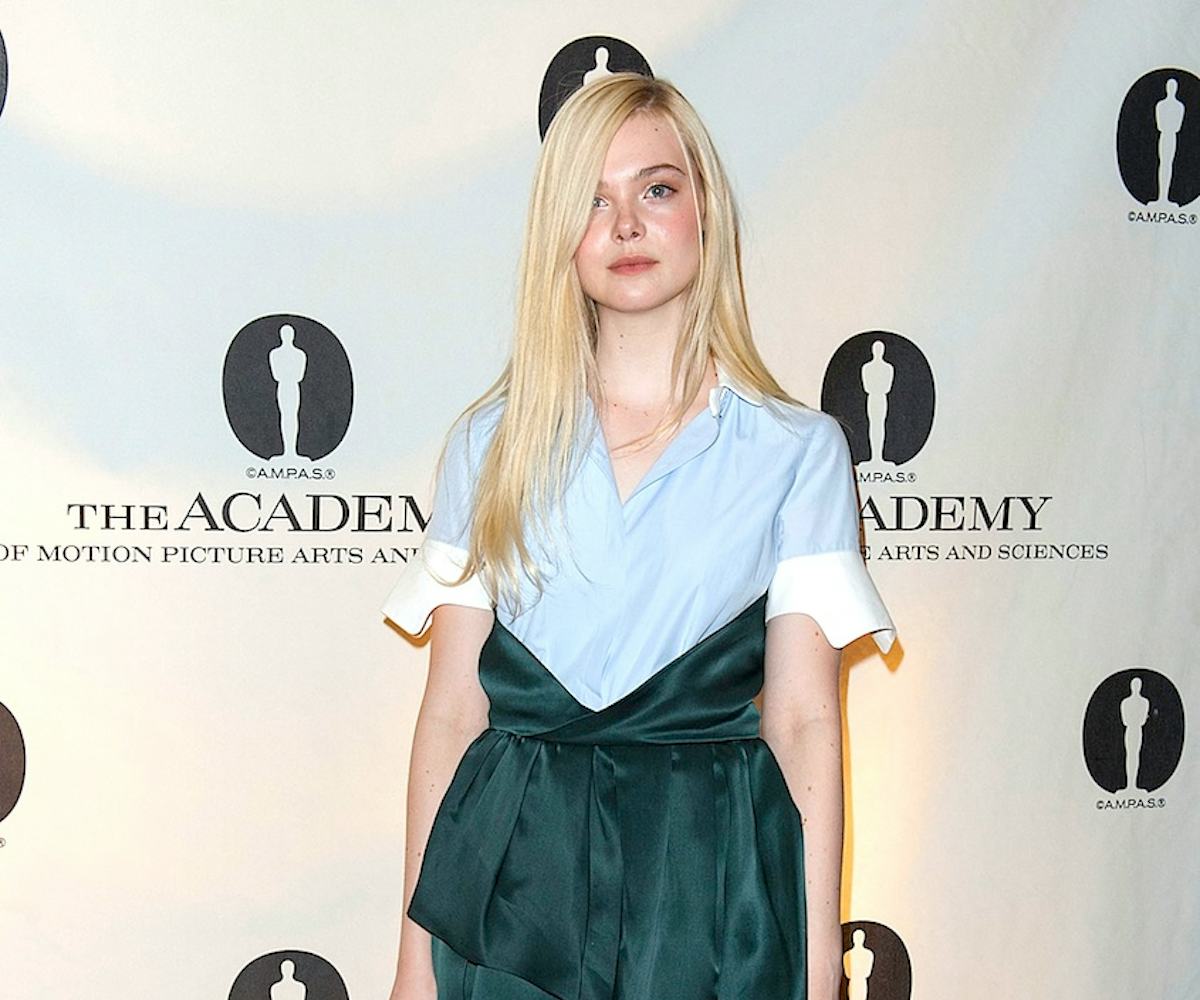 star maps: black and white oxfords
make like elle fanning with bi-colored brogues.
There are plenty of teenagers whose closets we'd like to steal from (Kiernan Shipka, Lorde, Chloe Moretz, guard your clothes...) but sorry guys, nobody beats Elle Fanning. She might only be 15, but the Georgia native constantly nails the fashion game, regardless of whether or not she's on the red carpet. And most importantly, has fun doing it. Behold, our latest Elle F. obsession: her black and white brogues that she sported in L.A. last week.
Not only are they totally part of the wearing boys' shoes trend (something everyone around these parts endorses!) but they're cute, comfortable, and go with basically everything. Plus, they're a cheeky ode to the '90s loafer resurgence, so even if you didn't experience it time around, now's your chance. 
Because we love you, we've scoured the internet to find the best bi-colored oxford shoes out there so you can get in on the action, too. One small step for NYLON, one huge leap for everyone who dreams of raiding Elle Fanning's closet...
KG Kurt Geiger- $213