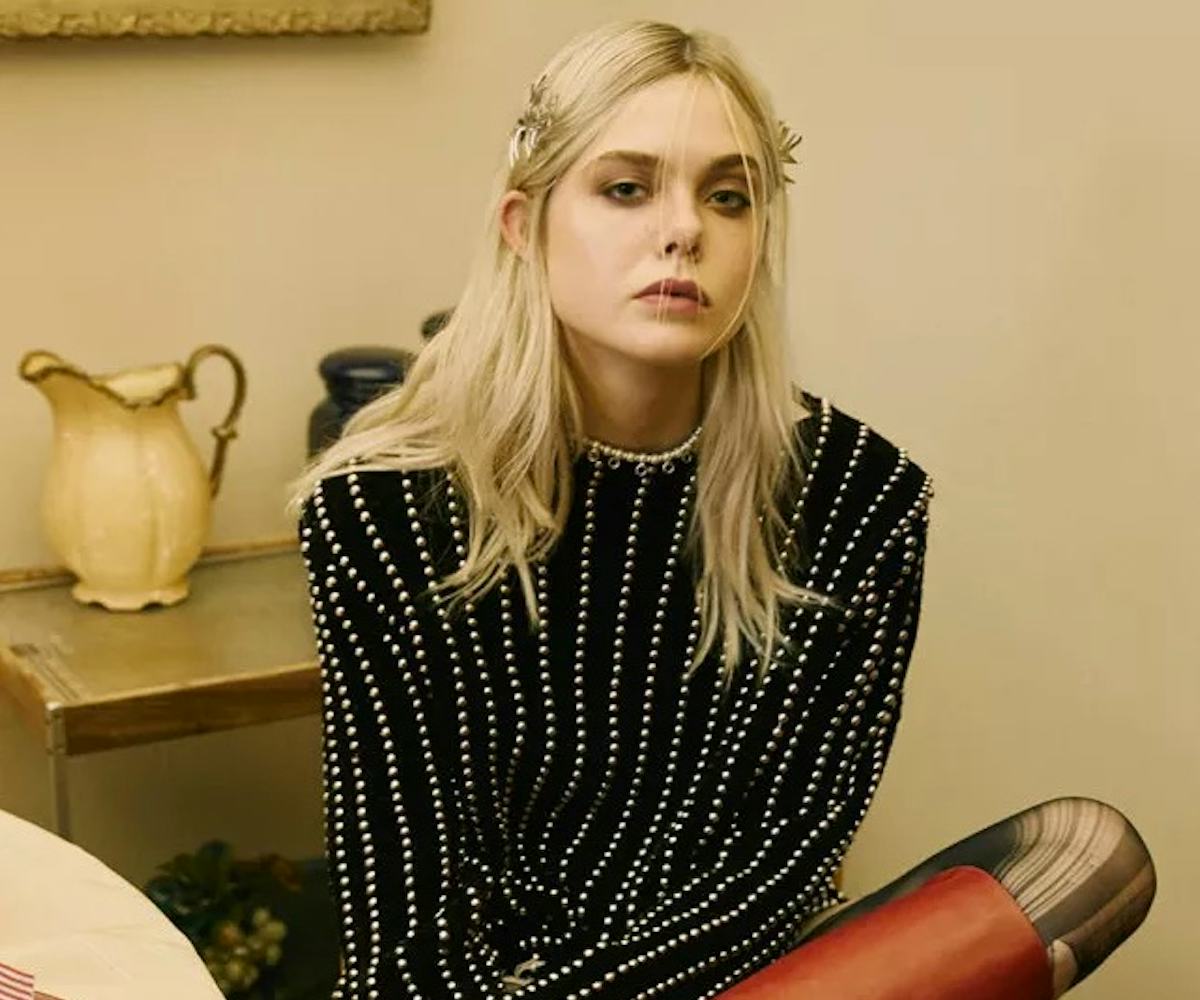 Photographed by Olive Malone
Elle Fanning Is Angelic And Demonic In This Bloody Still From Her New Movie
Elle Fanning is such a luminous creature that even when she's doused in horror-movie blood, she still looks flawless. Our October cover star recently wrapped The Neon Demon, an art-house thriller by director Nicolas Winding Refn that just got picked up by Amazon, who released the first image of the film. As you'll see below, it features Fanning in character, an aspiring model who moves to Los Angeles where "her youth and vitality are devoured by a group of beauty-obsessed women who will go to any lengths to get what she has," according to Variety. This isn't our first look at Fanning in the movie, but it's by far the most striking one yet, and hints at the ultra-dark places her character is headed.
Refn, who previously collaborated with Ryan Gosling on Drive and Only God Forgives, is known for his highly stylized, sometimes surrealist aesthetic, and this pic is definitely giving off those dreamy vibes. Refn has previously said he was inspired to make the film when "one morning I woke and realized I was both surrounded and dominated by women. Strangely, a sudden urge was planted in me to make a horror film about vicious beauty." If there's one, perfect way to describe the photo below, "vicious beauty" would probably be it.
The Neon Demon doesn't have a release date yet, but Amazon will be releasing it on Prime and in theaters on the same day sometime next summer.