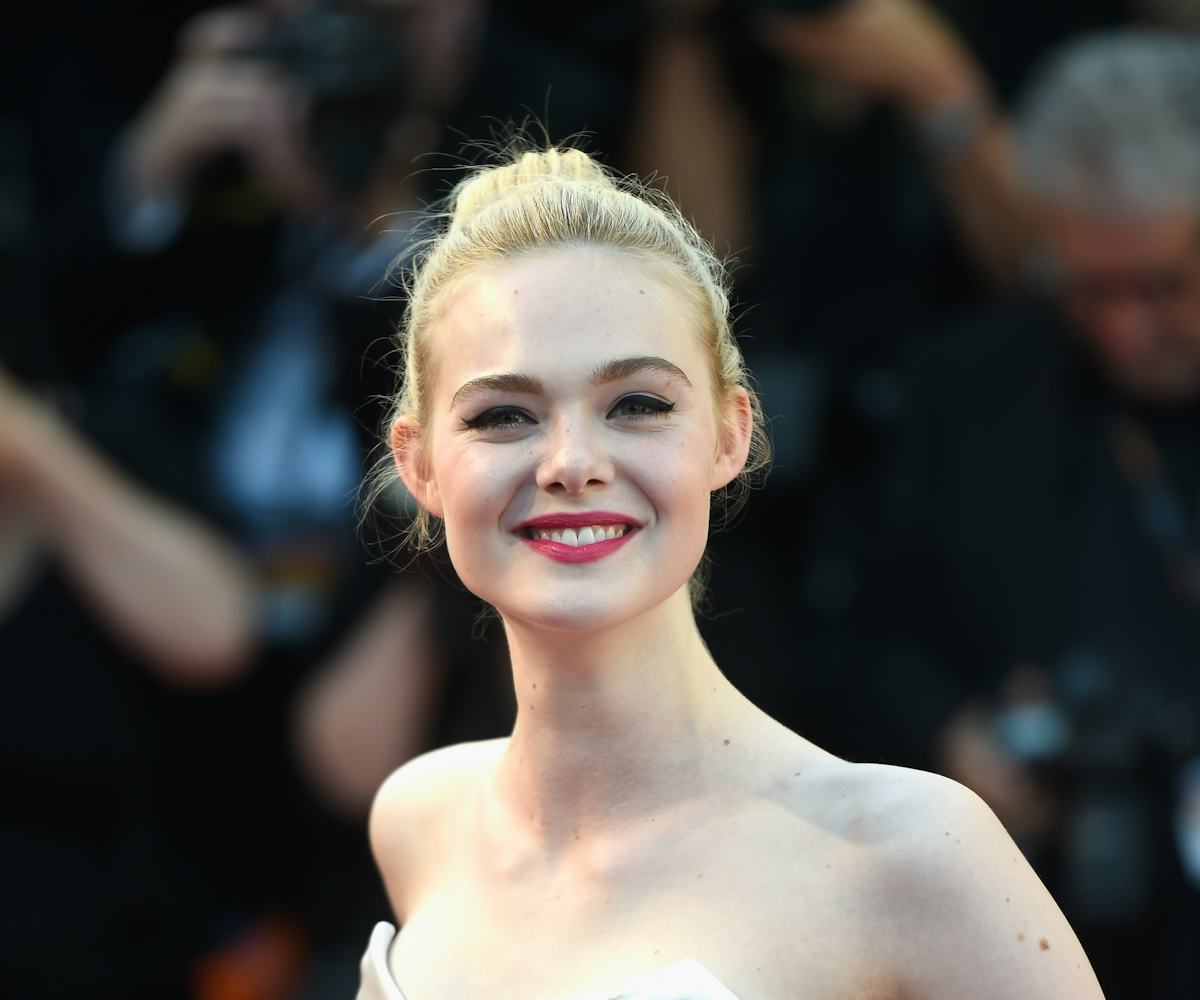 Photo by Antony Jones/Getty Images
Elle Fanning's Gown At The Cannes Opening Gala Just Took Our Breath Away
Hand-painted by Vivienne Westwood herself
It's only the first day, and Elle Fanning has already won Cannes Film Festival.
Earlier this evening at the film festival's opening gala, Fanning—who is in attendance for her roles in The Beguiled and How to Talk to Girls at Parties—strolled down the carpet in the most breathtaking dress we've ever seen. From the front, the giant, elegantly layered masterpiece resembled the gown of a princess. But when she turned around? The entire back of the dress was painted with colors and tasteful scribbles of all sorts.
Photo by Vittorio Zunino Celotto/Getty Images
According to Vogue, Fanning worked with Westwood and Andreas Kronthaler on it, which serves as a reinterpretation of Westwood's Spring '05 Birds of Paradise dress. Fanning took to her Instagram to personally thank Vivienne Westwood, who hand-painted the gown herself. While we can easily spot a clock, a swirl, and a shooting star, according to the actress' post, Westwood also painted a unicorn and Fanning's name—twice.
With a dress that extravagant, Fanning rightfully kept the rest of her look simple. She paired a sophisticated ballet bun with cat eye liner and berry pink lip (thanks to L'Oréal, of course).
We can't wait to see other sartorial stunners she has in store for us this Cannes season.