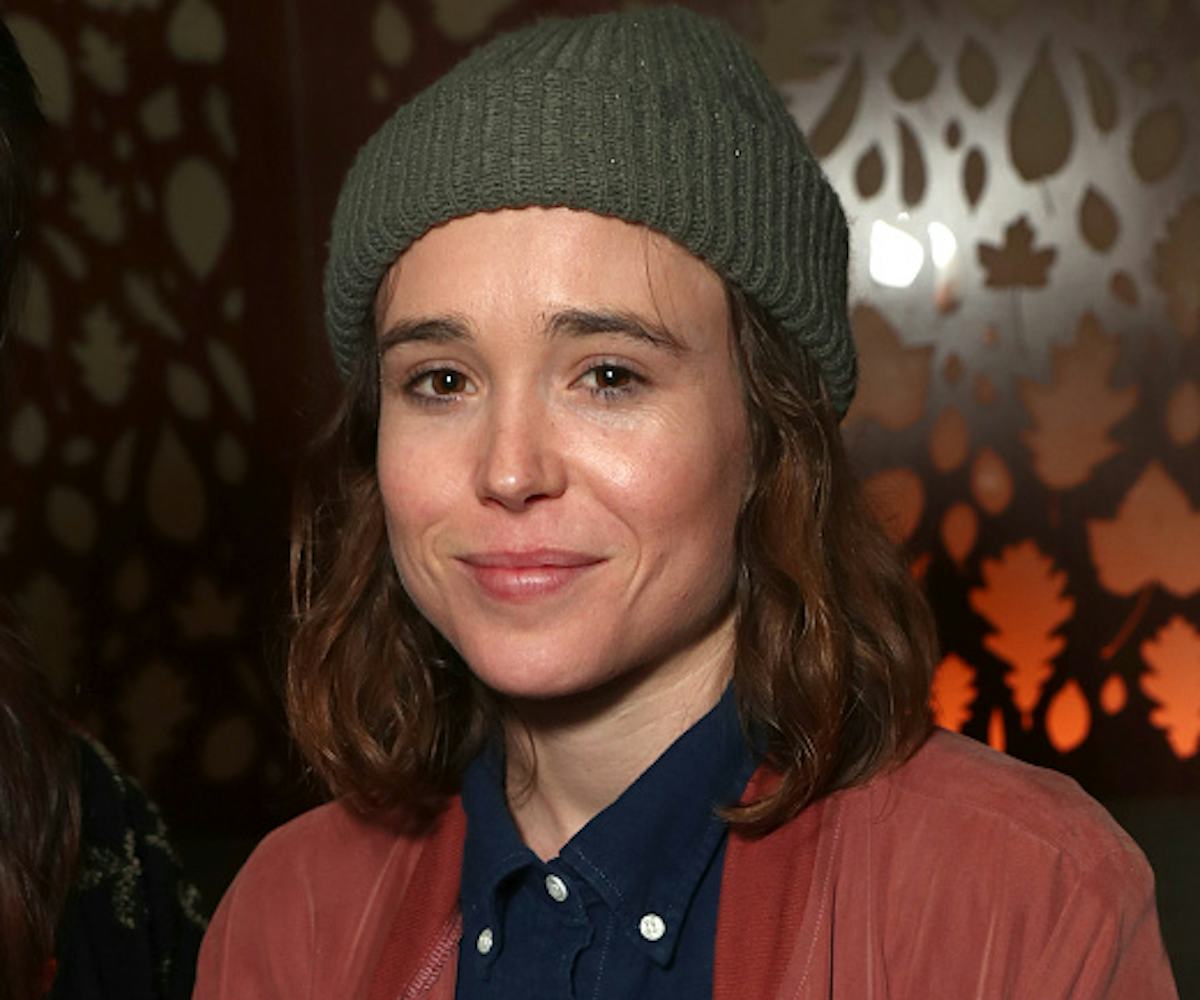 Photo by Todd Williamson/Getty Images
Listen To Ellen Page's Haunting Rendition Of Britney Spears' "Lucky"
It's even sadder than the original
We haven't heard much of Ellen Page's musical talents since she teamed up with Michael Cera to sing Moldy Peaches' "Anyone Else But You" on the Juno soundtrack. But now, 10 years later, she's picking up the guitar again for another cover, this time of Britney Spears' "Lucky." What's more, the actress' acoustic version is much more haunting than the original.
Yesterday, professional dancer Emma Portner posted the video of Page's cover on her YouTube channel. Filmed in a dance studio surrounded by trees, Portner improvises dance moves in the background as Page plays. This slow, eerie rendition of the song somehow feels even sadder. "She's so lucky/ She's a star/ But she cry, cry, cries in her lonely heart, thinking, If there's nothing missing in my life then why do these tears come at night," Page sings in the dimly lit video. We request "Oops!... I Did It Again" for Page's next song. 
Listen to the full cover below.