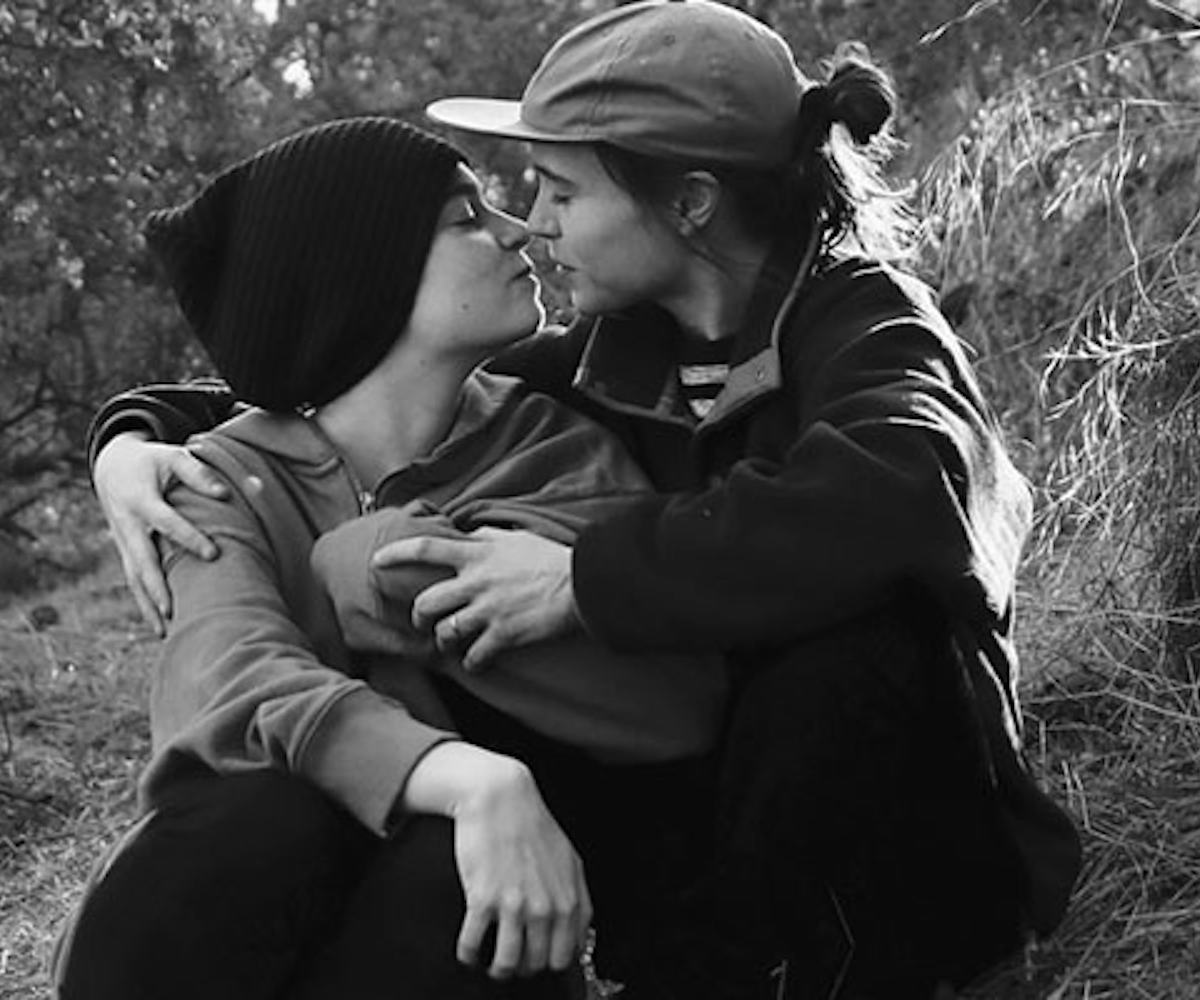 Image via Instagram/Ellen Page
Ellen Page And Emma Portner Are Married
As the East Coast of the United States starts to freeze over and our president continues to put our lives at risk on Twitter, there is at least one piece of good news today. Ellen Page and Emma Portner got married! And my lesbian heart is now a puddle.
Page posted a photo of her and her now-wife Portner on Instagram, writing "Can't believe I get to call this extraordinary woman my wife." In another image, Page's and Portner's hands are in the frame and they're both wearing matching wedding bands. 
Portner also shared her excitement on Instagram, writing, "I get to call this incredible woman MY WIFE! @ellenpage I LOVE YOU!" Neither has shared any more details about the ceremony, and my invitation seems to have been lost in the mail. 
The 30-year-old actress has been dating the 22-year-old dancer and choreographer since last summer (according to Instagram). Portner starred in Justin Bieber's "Life Is Worth Living" video and teaches at the Broadway Dance Center in New York.
After the two started dating, Page began to post videos of them performing Portner's choreography together on Instagram. They even sent out a choreographed Christmas card this year, where they danced to *NSYNC. So, they're that couple, but they make it cute. 
Congrats you two!!