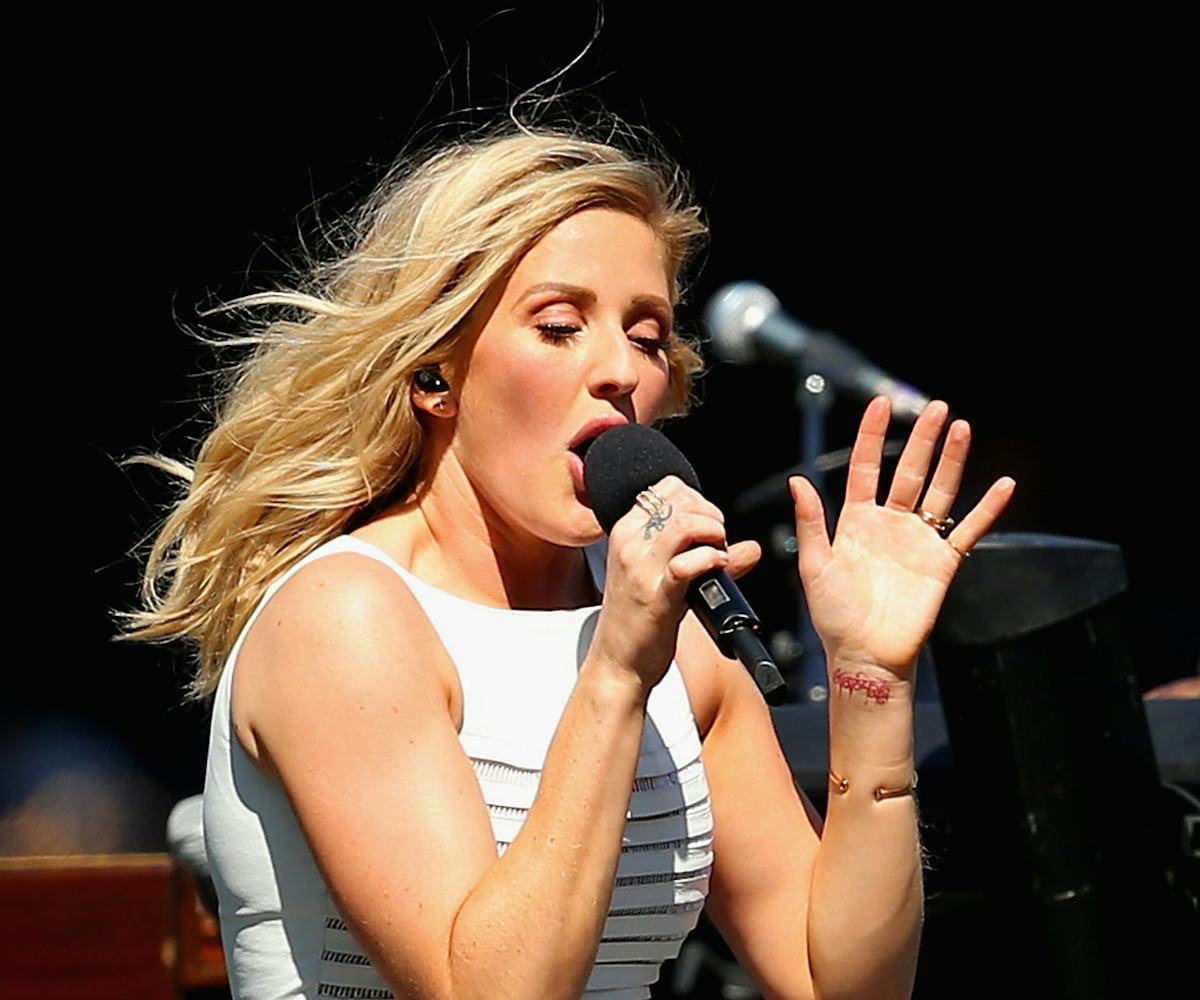 Photo by Quinn Rooney / Getty images
Ellie Goulding Responds To Lip Syncing Controversy
Ellie Goulding is making sure you can hear her actual voice loud and clear. The singer faced accusations of lip syncing after a miscue during a recent performance at Australia's version of The Super Bowl, and on Saturday she took to Twitter to respond. 
"Love it when people think I lip sync, what a rad compliment :)" she wrote initially, tongue planted firmly in cheek. But as the backlash grew louder, Goulding decided it was time to explain herself properly. 
"Considering I had no voice yesterday and a sleepless night because of the meds I would say it's been a good day :) thanks for the love x."
"I give 100% in my performances even when people don't give much back. My fans know that. That's because I love what I do so much. :)," she added. "Truth be told I've been unwell the past week and I could do with a long spell chill but I was determined to give everything for Oz today."
Goulding went on to explain that the playback that can be heard in the video below was due to a miscue by a sound technician, who she had no problem calling out. "Incidentally the sound guy who pressed playback twice and triggered both band tracks simultaneously is nowhere to be seen…"
Try looking under a rock, maybe? That's where we'd be hiding, if we were him. .