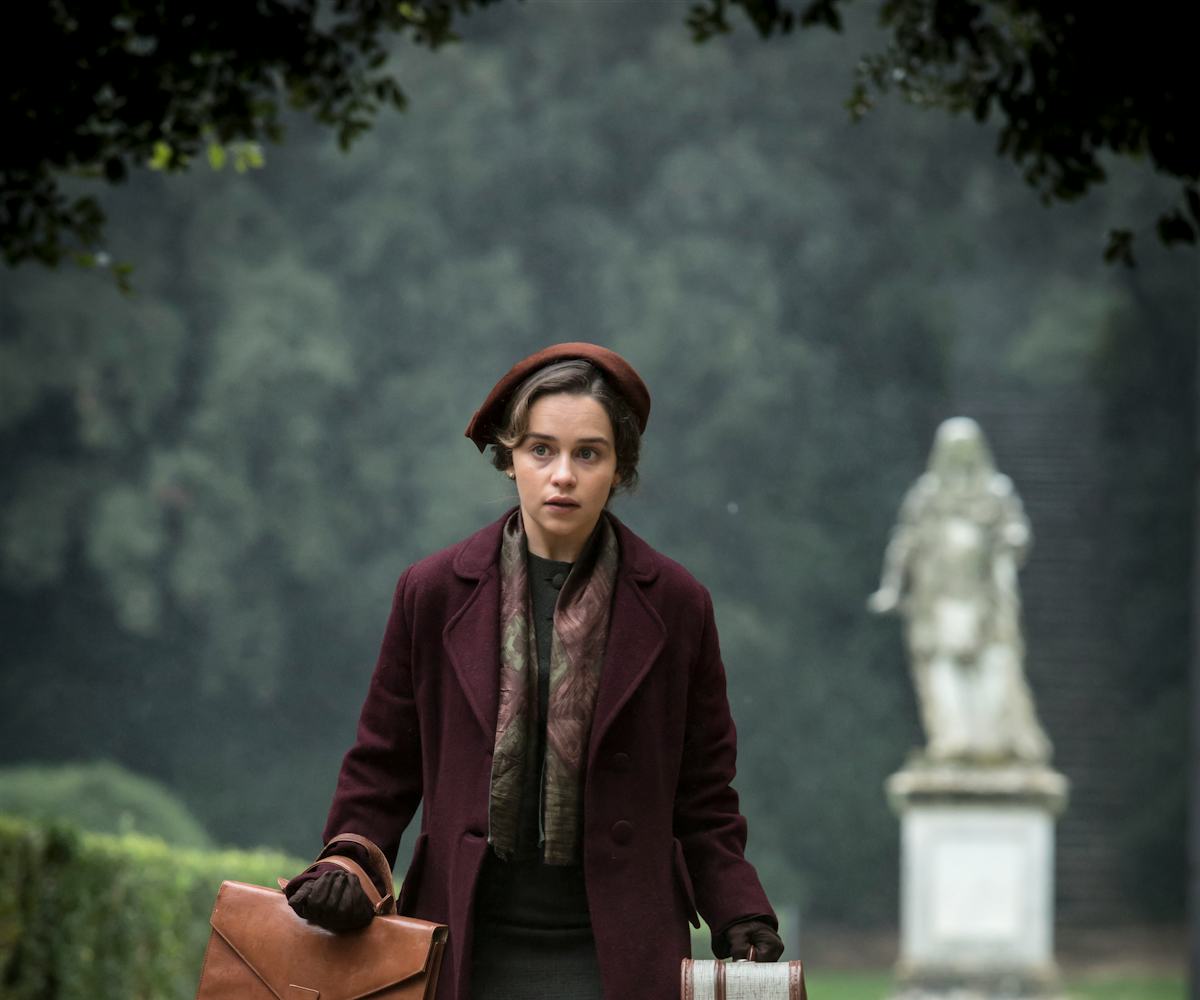 Photo courtesy of Momentum Pictures.
Check Out The Shots From Emilia Clarke's Upcoming Thriller
The period film comes out in April
Khaleesi, we're not in Game of Thrones anymore. Actress Emilia Clarke has a new gig, and it's a ways off from her role as the mother of dragons.
In the thriller, titled Voice From The Stone, Clarke plays a nurse, Verena, who is hired to help a young mute boy living in a faraway castle. Naturally, there's a twist. As the synopsis explains: "The more she observes him, the more Verena becomes convinced he has fallen under the spell of a powerful and otherworldly persona trapped in the villa's stone walls, one that seems to be rapidly entwining with her own." To go along with the ominous vibes, new music from Evanescence's Amy Lee will also be featured in the upcoming movie.
Clarke has already shown her comedic side in Me Before You and has plans to show off her galactic side in the upcoming Star Wars movie. It looks like the GoT star is on her way to having a very well-rounded resume by the time the series end.
Check out the first stills from the upcoming film ahead. It's guaranteed to be creepy. If you're not usually one to indulge in scary movies, you might have to check it out for the stunning cinematography alone. It hits theaters April 28.