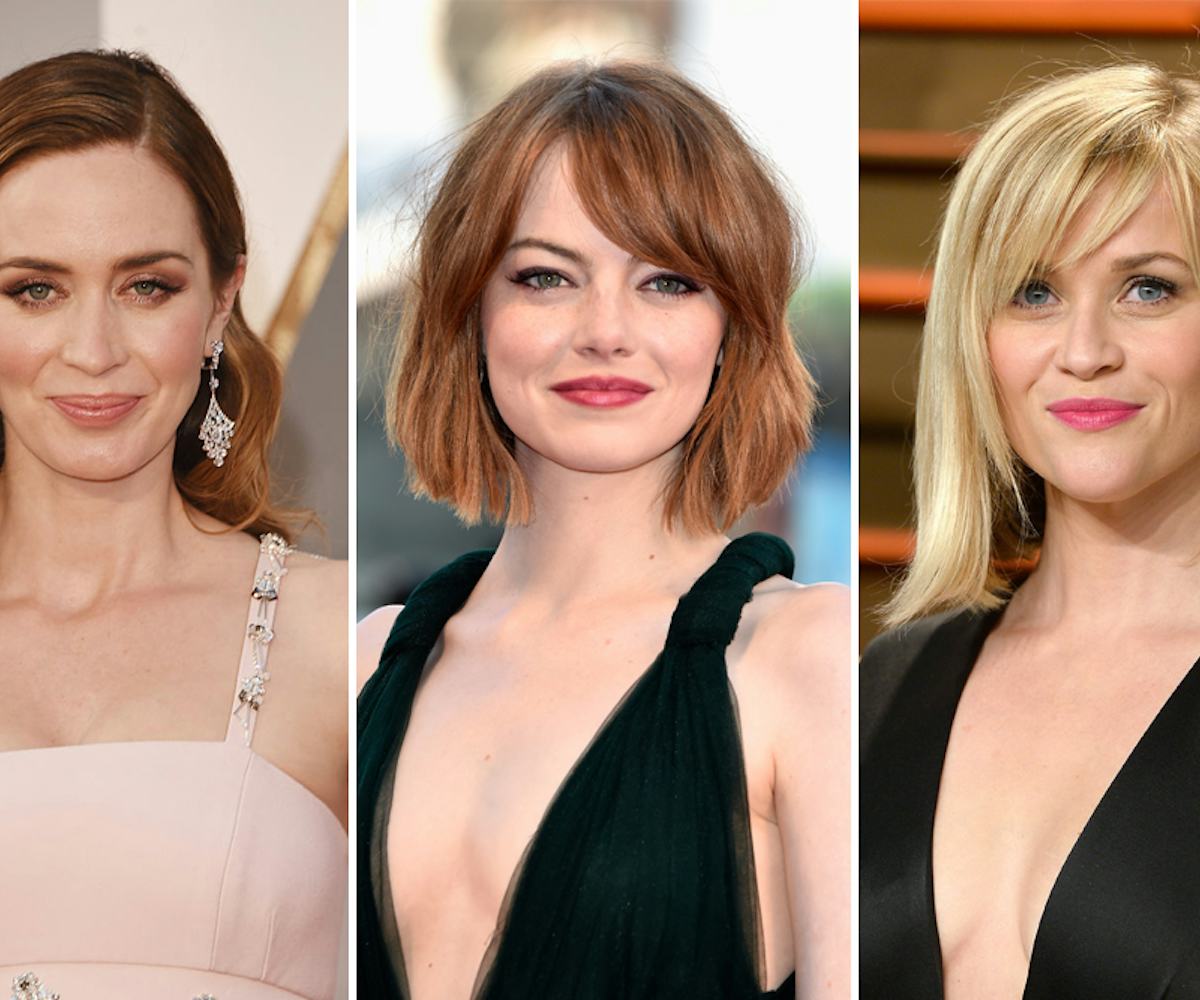 Photos by Jason Merritt and Pascal Le Segretain / Getty Images
Emma Stone, Reese Witherspoon + Emily Blunt Headline Some Major Announcements From Disney
Hot off the heels of The Jungle Book's success, Disney is doubling down on its remake/reboot/sequel plans. Over the next few years, an impressive slate of some of the studio's most iconic characters are being reimagined for modern audiences, and we couldn't be more excited. 
On Monday, Disney made a flurry of announcements, some of which confirmed previous rumors, while others revealed thrilling new projects. We previously reported that Emma Stone was in talks to top Cruella, a Maleficent-style origin story of One Hundred and One Dalmatians' iconic baddie Cruella de Vil. Well, Stone has officially been confirmed for the role, with Fifty Shades of Grey scribe Kelly Marcel set to pen the script. 
And, guess what? That's not even the most tantalizing casting news of the day. That's because Emily Blunt has finally been confirmed to star as Mary Poppins in Disney's as-yet-untitled sequel, which is set to take place 20 years after the 1964 classic. Hamilton's very own Lin-Manuel Miranda will also star, as he kicks off a very promising film career. Hollywood's go-to music man, Rob Marshall (Into The Woods, Chicago), is set to direct. 
Last but certainly not least, Reese Witherspoon will star in Disney's long-gestating, standalone Tinker Bell film, presumably as the eponymous fairy herself. Disney also confirmed Tim Burton's Dumbo, sequels for Maleficent and The Jungle Book, and Ava DuVernay's hugely anticipated A Wrinkle in Time. 
Don't forget that along with their catalogue of classic animated and live action films, Disney also owns Marvel, and the rights to the entire Star Wars expanded universe. Walt would be proud.