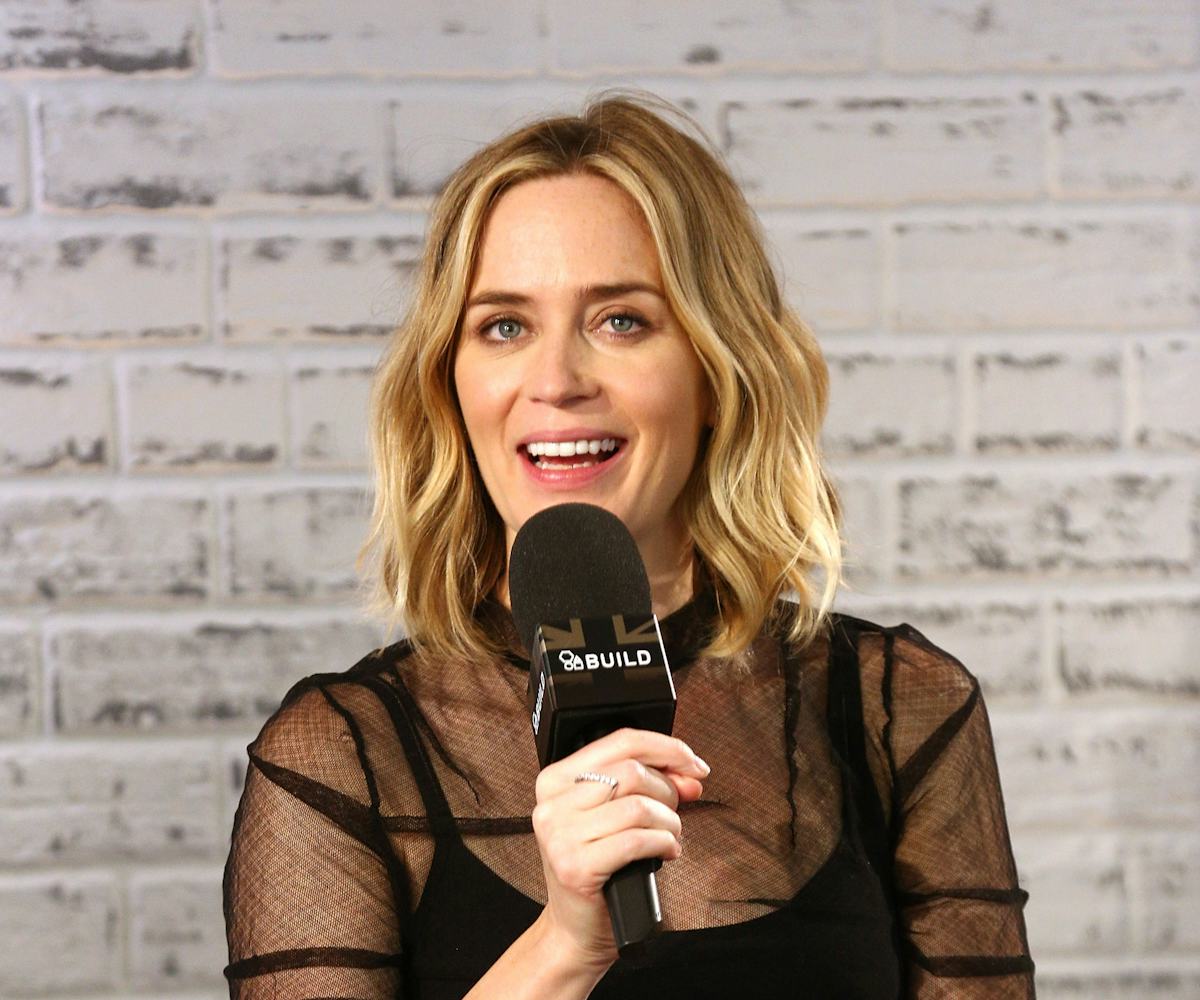 Photo by Tim P. Whitby/Getty Images
Emily Blunt Reveals Her Least Favorite Word In The English Language
What does it even mean to be "likable"?
Emily Blunt is one of those actresses that we can imagine getting along with in real life. We understand that we don't really know her, but we've been such huge fans since we initially saw how incredibly talented she was, first in her debut film role as Tamsin in My Summer of Love and next as the iconic super-assistant Emily in The Devil Wears Prada. Since then, Blunt has starred in a wide range of films, from blockbuster action movies like Edge of Tomorrow and musicals like Into the Woods to the forthcoming thriller The Girl on the Train.
While it's difficult to find a through line within Blunt's diverse body of work, perhaps the one thing that can be said is that, despite how easily appealing audiences might find Blunt, all of the characters she inhabits are complicated women—not the type you'd think to call "likable." This, as it turns out, is a good thing. As per a recent interview with Blunt in The Hollywood Reporter, there is no descriptor the actress likes less than "likable." Blunt says, "There's just so much judgment with women... You have to be pretty. You have to be 'likable,' which is my least favorite bloody word in the industry... What does that mean? To be witty and pretty and hold it together and be there for the guy? And he can just be a total drip?"
Blunt, of course, is right. "Likable" is one of those vague adjectives which has no real substance behind it, and only serves to indicate whether or not a woman is aligned with the standards that society has long dictated are appropriate. Men are rarely, if ever, described for their likability; they are acknowledged for being complex beings and praised for depicting internal struggle and turmoil, messiness and despair. Similar roles are much more rare for women, but with actresses like Blunt actively seeking them out (and writers like Girl on the Train author, Paula Hawkins, creating them), we can happily assume that we are entering a golden age for complicated, intelligent, and, at times, unlikable women. Or, as they are more commonly known: women.