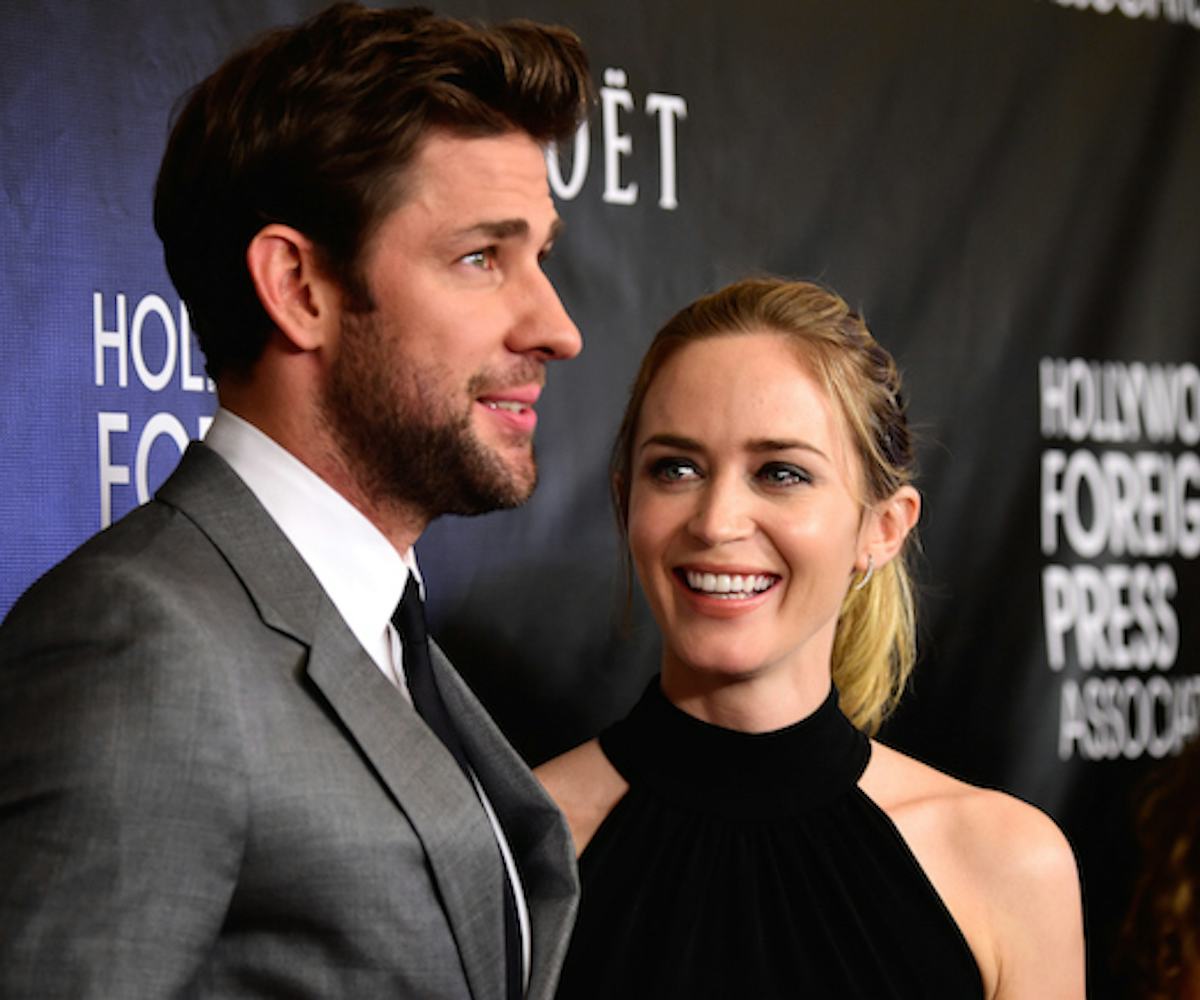 Photo by Frazier Harrison/Getty Images.
Emily Blunt And John Krasinski Are Having A Baby!
Yep, there's another little person in the works for one of Hollywood's most adorable, funny couples. E! reports that Emily Blunt (aka Emily from The Devil Wears Prada) and John Krasinski (aka Jim from The Office) will soon welcome their second child later this year. The couple were married in 2010 and followed that up with their first child, Hazel Krasinski in 2014.
As E! mentions, despite being fairly high-profile, the duo have kept young Hazel away from the cameras and out of the headlines, which is kinda how we would go about it if we were one half of a famous, deeply attractive couple. Kudos. 
Currently, Blunt can be seen being sweaty and shooting people in Sicario and Krasinski can be seen also being sweaty and shooting people in 13 Hours: The Secret Soldiers of Benghazi, which is kind of cute if you think about it.
(E!)