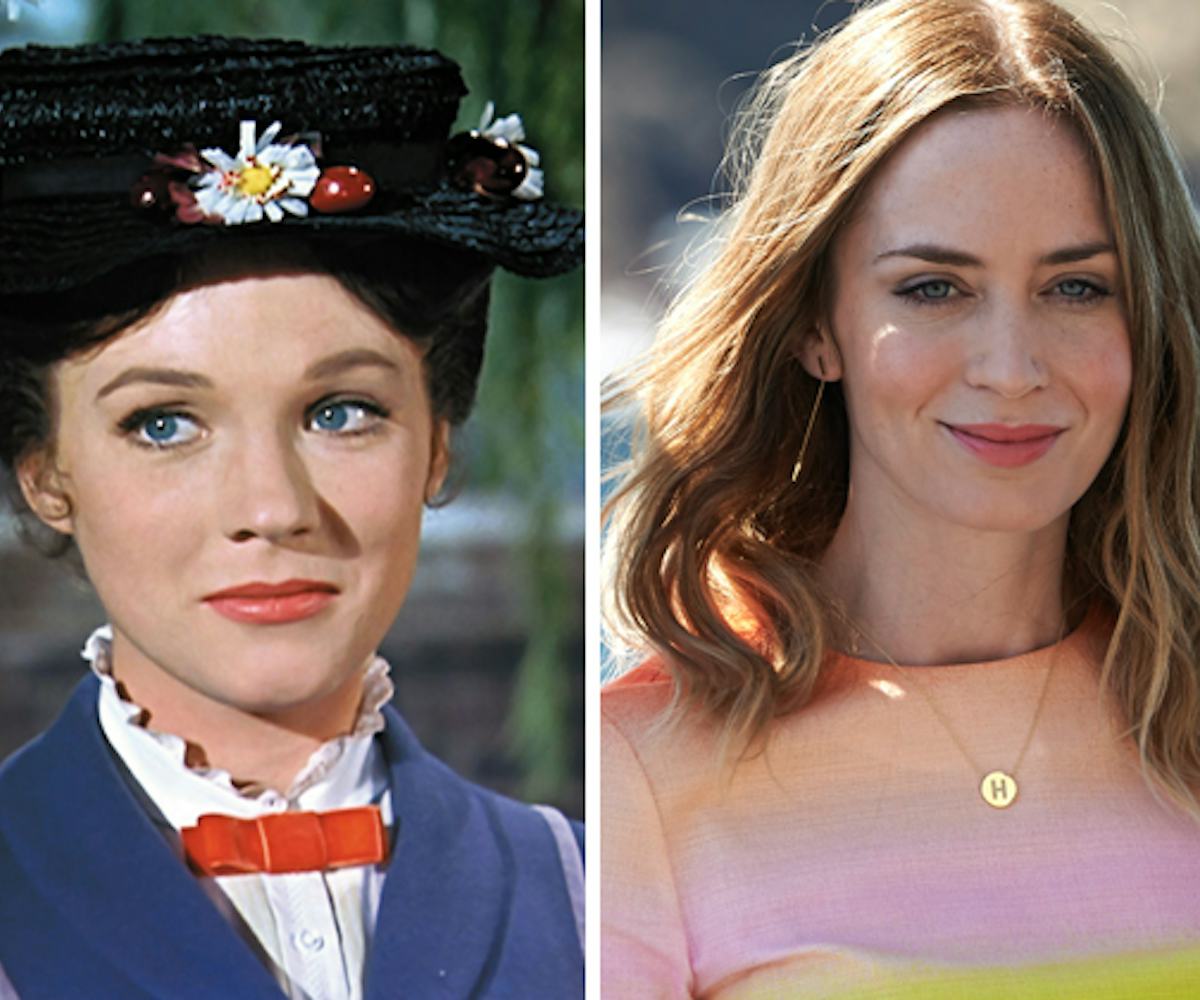 Photos courtesy of Disney; Photo by Carlos Alvarez/Getty Images.
Emily Blunt Might Be The Next Mary Poppins
Hollywood is abuzz with a positively splendid new pairing: Emily Blunt as Mary Poppins in Disney's long-awaited sequel. Director Rob Marshall has leaked a few scarce details about the plot, including its focus on the magical nanny's relationship with author P.L. Travers in a period roughly 20 years after the original events took place. It's also going to take place in a fictional, Depression-era England.
Previous stars rumored to fill Julie Andrews' shoes have also included Emma Watson and Emma Stone, but the film's producers, John DeLuca and Marc Platt, reportedly made it clear that Blunt was always their first choice since they worked together on Into the Woods. Given the actress' experience with motherhood and her penchant for delightful British sarcasm, we think this part was practically made for her.
Due to potential scheduling conflicts, none of the castings are technically official at the moment. So for now, let's say Blunt is a strong, near-definite option.