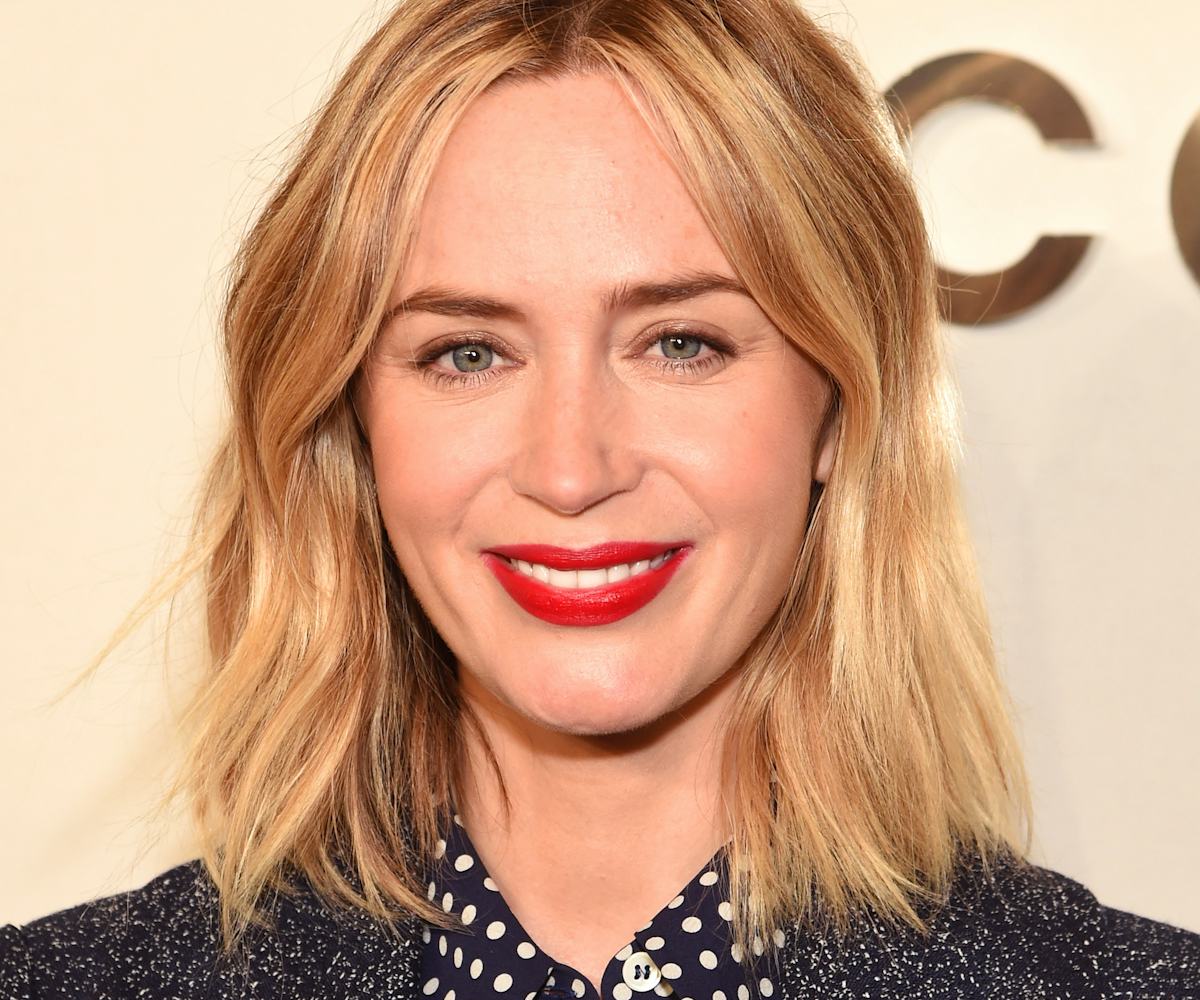 Here's Your First Look At Emily Blunt As Mary Poppins
Practically perfect in every way
To all those skeptics who think that Disney's upcoming Mary Poppins sequel is a bad idea, we give you the first official image of Emily Blunt as the iconic nanny. If that doesn't wash away any doubts you may have about Mary Poppins Returns, how about this: Joining Blunt in the hotly anticipated sequel will be Lin-Manuel Miranda, Meryl Streep, Colin Firth, Julie Walter, and Angela Lansbury.
The all-star cast will help tell the story of Mary Poppins' reunion with the Banks children, who are all grown up. Emily Mortimer and Ben Whishaw will play the adult versions of the iconic children. According to Entertainment Weekly, who debuted the image, Marry Poppins Returns will borrow elements from various books of P.L. Travers' original children's series, which was immortalized on screen by Julie Andrews way back in 1964.
It's understandable that die-hard fans of the original would have some apprehension about the sequel. But, all it takes is this photo and that cast to know that Mary Poppins is in good hands. We'll find out for sure when Mary Poppins Returns hits theaters on December 25, 2018.