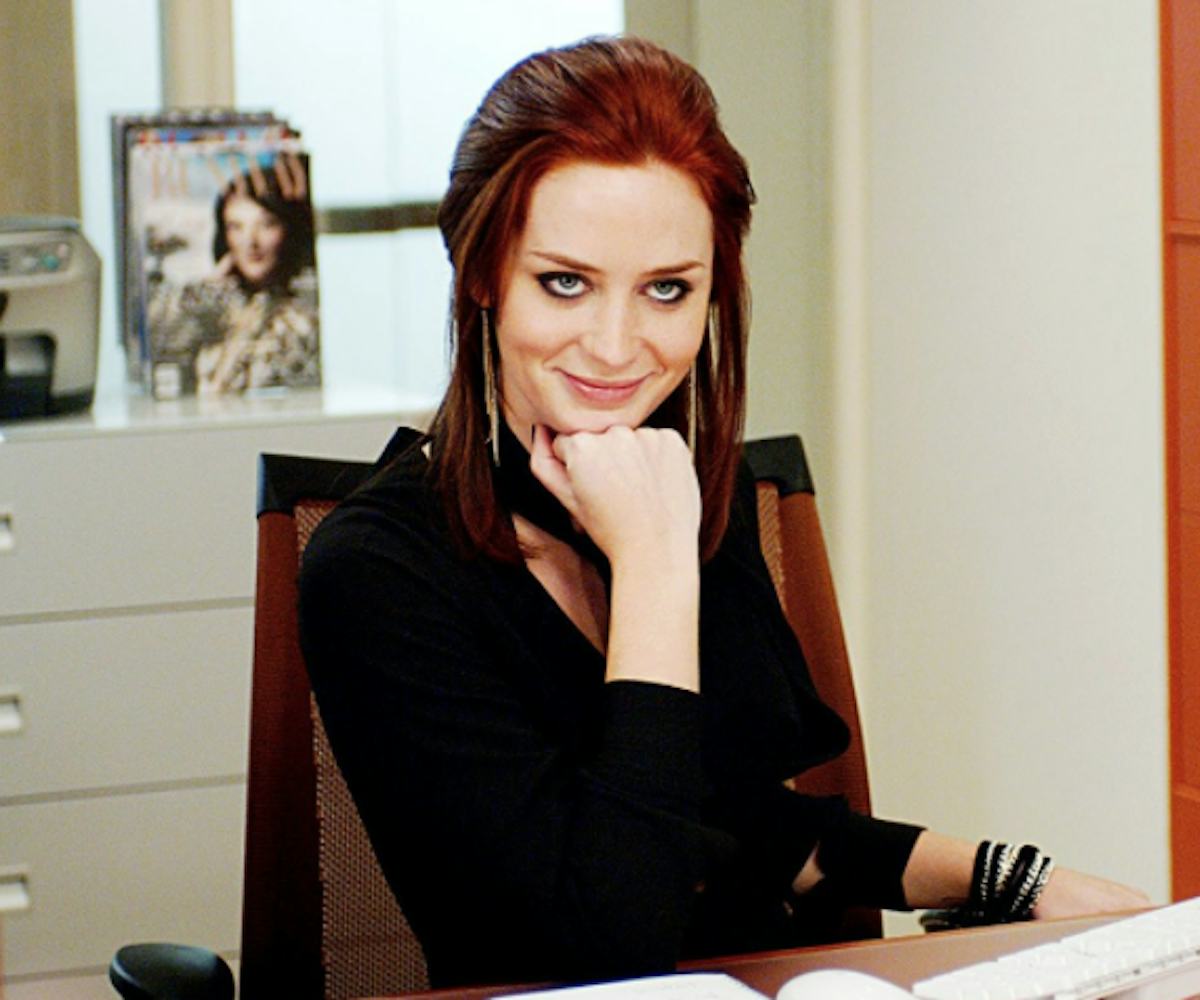 photo via Century Fox Film/Everett Collection
Emily Blunt Wants To Do 'The Devil Wears Prada' Sequel
Hold on tight to your wigs, kids: Emily Blunt is officially down to do The Devil Wears Prada sequel. The actress revealed this while promoting her new films, Mary Poppins and A Quiet Place, on Late Night with Seth Meyers Tuesday night.
The conversation came up when Meyers brought up that Mary Poppins was Blunt and Meryl Streep's third film together. "It's like get your own movie, you know what I mean... Stalker" she responded laughing. "We always play people who sort of loathe each other in the films that we do," she added. As if you could forget, in the iconic 2006 flick, Blunt portrayed Emily Charlton, the senior assistant to Streep's Miranda Priestly.
When asked if there's any truth to the sequel rumor, she responded, "I mean, I would love it." And while she didn't offer much more after that, she did share a lovely anecdote about how Stanley Tucci, who played art director Nigel Kipling in the film, became her brother-in-law in real life: "We met on the first movie, and I just loved him so much. So he was at [her and John Krasinski's] wedding and then met my sister."
Late August, fans got hold of a deleted scene from the film, which showcased what would have been a warm interaction between Streep's Priestly and Anne Hathaway's Andy Sachs (not to mention, would have ruined the entire movie if it was actually included.) Maybe this option could be good to explore for the sequel? Or the film execs can simply base it on The Devil Wears Prada author Lauren Weisberger's follow-up book, Revenge Wears Prada, that also features Blunt's character.
You can see her interview with Meyers, below.