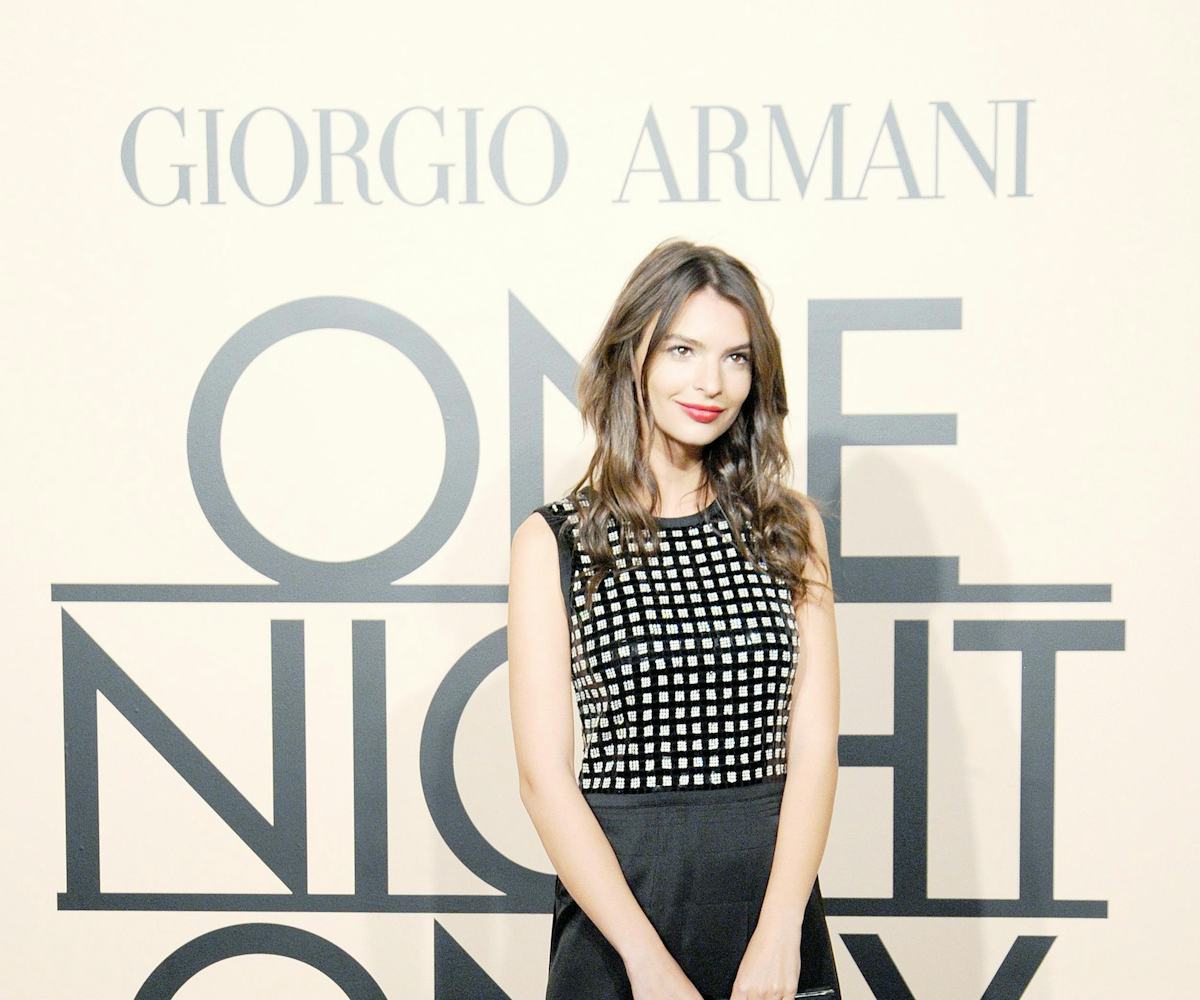 photo by billy farrell/bfanyc.com
best dressed: emily ratajkowski
Formal events can be a drag to dress for--most times I have to get dressed up i end up feeling like a different person. Instead of opting for something fussy and not me, I'm going to start taking some inspiration from Emily Ratajkowski's casual-cum-fancy outfit.
At Giorgio Armani's One Night Only Event, Ratajkowski paired an Armani top and skirt with tousled hair and some subtle red lipstick. On the red carpet she looks like a breath of fresh air, but if you'd seen her on the street with a jean jacket over her shoulders she'd look just as great. The secret is low-key separates that can be dressed up for dinners and dressed down for dancing. 
Try the pieces below for Ratajkowski-inspired outfit. There's no blurred lines here, only a checkerboard top you're going to need. 
MUST: Michael Michael Kors Check Top -- $69.50
TRUST: Armani Jeans Long Pleated Skirt -- $220
LUST: Giorgio Armani Satin Clutch with Rhinestones -- $2,255