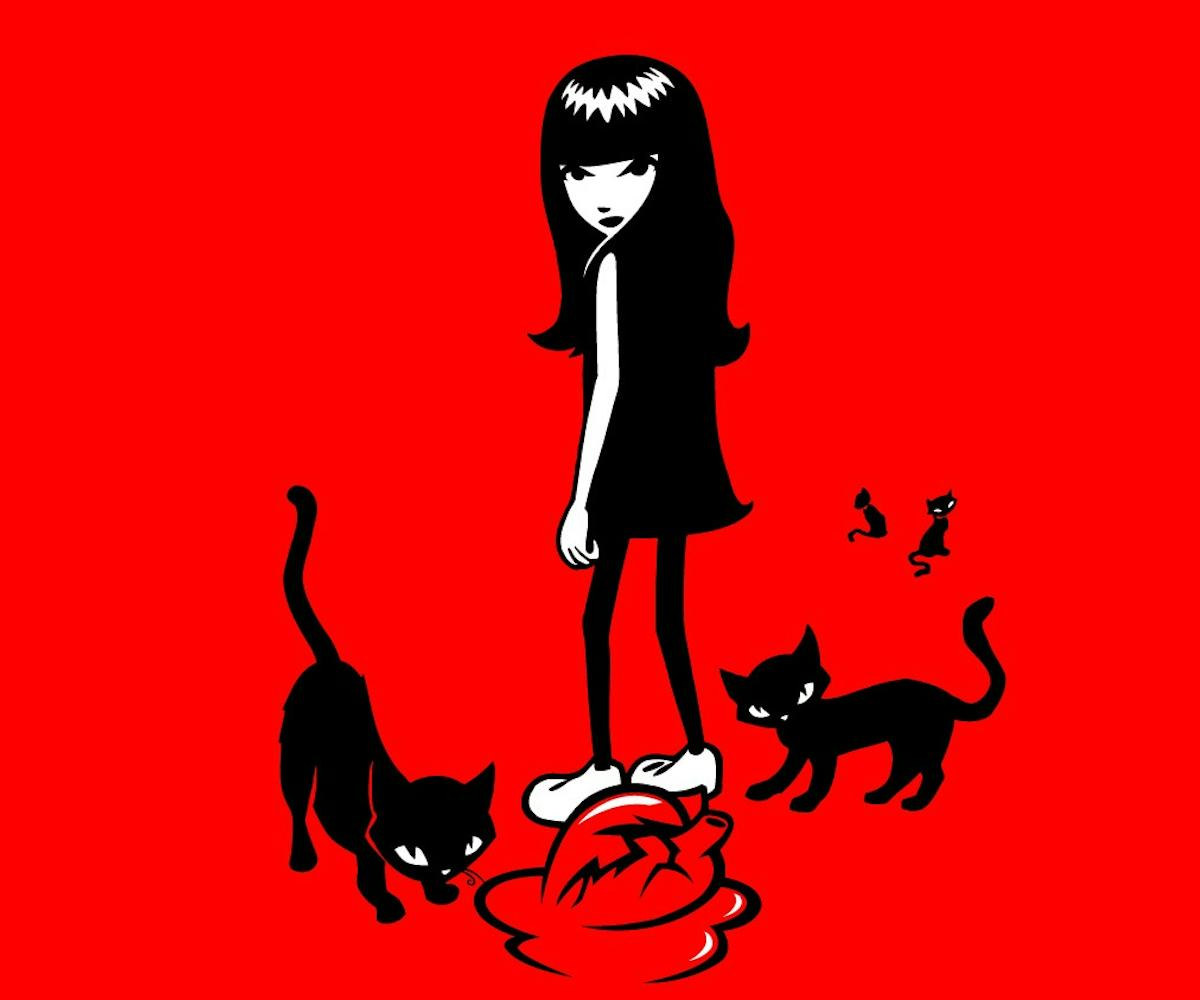 Photo courtesy of Dark Horse Comics
An 'Emily The Strange' Movie Might Finally Be Happening
Emily the Strange might be finally coming to the big screen. According to The Hollywood Reporter, Amazon Studios is very interested in adapting the popular Emily comics into a feature film. The teenage goth icon's movie debut has been a long time coming. At one point, Chloë Grace Moretz was attached to star as the morose 13 year old in an adaptation from Universal, but that project eventually fell through.
And while that version was going to be live action, Amazon is reportedly interested in making an animated film. That format will suit the imaginative Emily and her four mysterious cats quite well. 
Created by Santa Cruz skateboarder Rob Reger in the early '90s, Emily has become a heroine for ennui-riddled youth looking to escape the doldrums of adolescence. She's since become an international icon, and a branding behemoth. Let's hope Amazon will do her justice.