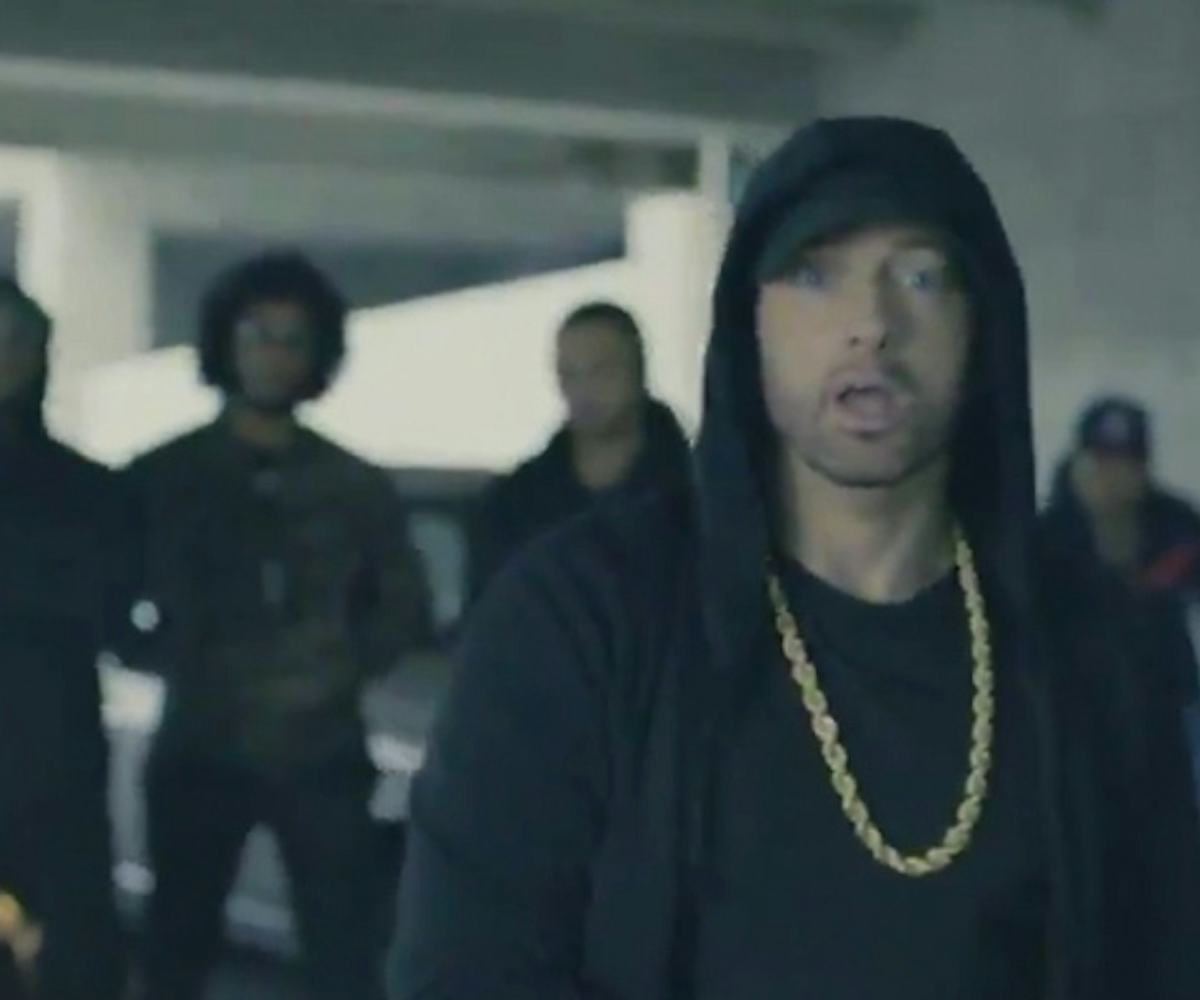 Eminem Puts Into Words What We've All Been Feeling Since Trump Took Office
"Racism's the only thing he's fantastic for"
During BET's Hip Hop Awards on Tuesday night, the network released a clip of Eminem rapping in a parking garage in Detroit. The freestyle is called "The Storm" and the rapper gives another platform to everything we've been thinking and feeling and saying since Donald Trump took office. "We better give Obama props," Eminem says. "'Cause what we got in office now's a kamikaze/ That'll prob'ly cause a nuclear holocaust." (Probably.)
"Racism's the only thing he's fantastic for," he says. "'Cause that's how he gets his fucking rocks off and he's orange."
"It's like we take a step forwards, then backwards," he says. "But this is his form of distraction/ Plus, he gets an enormous reaction/ When he attacks the NFL so we focus on that instead of talking Puerto Rico or gun reform for Nevada/ All these horrible tragedies and he's bored and would rather/ 'Cause a Twitter storm with the Packers" 
Colin Kaepernick, the NFL player who started taking a knee during the national anthem last year to protest police brutality, shared Eminem's video, writing, "I appreciate you" with a fist emoji. 
Eminem then proceeds to call out Trump for his frequent and expensive golf trips—Trump's spent nearly 25 percent of his days in office at a golf course—and rip him apart for all the other shitty things our president does, like support white supremacy.
Eminem ends by saying, "We love our military, and we love our country/ But we fucking hate Trump."