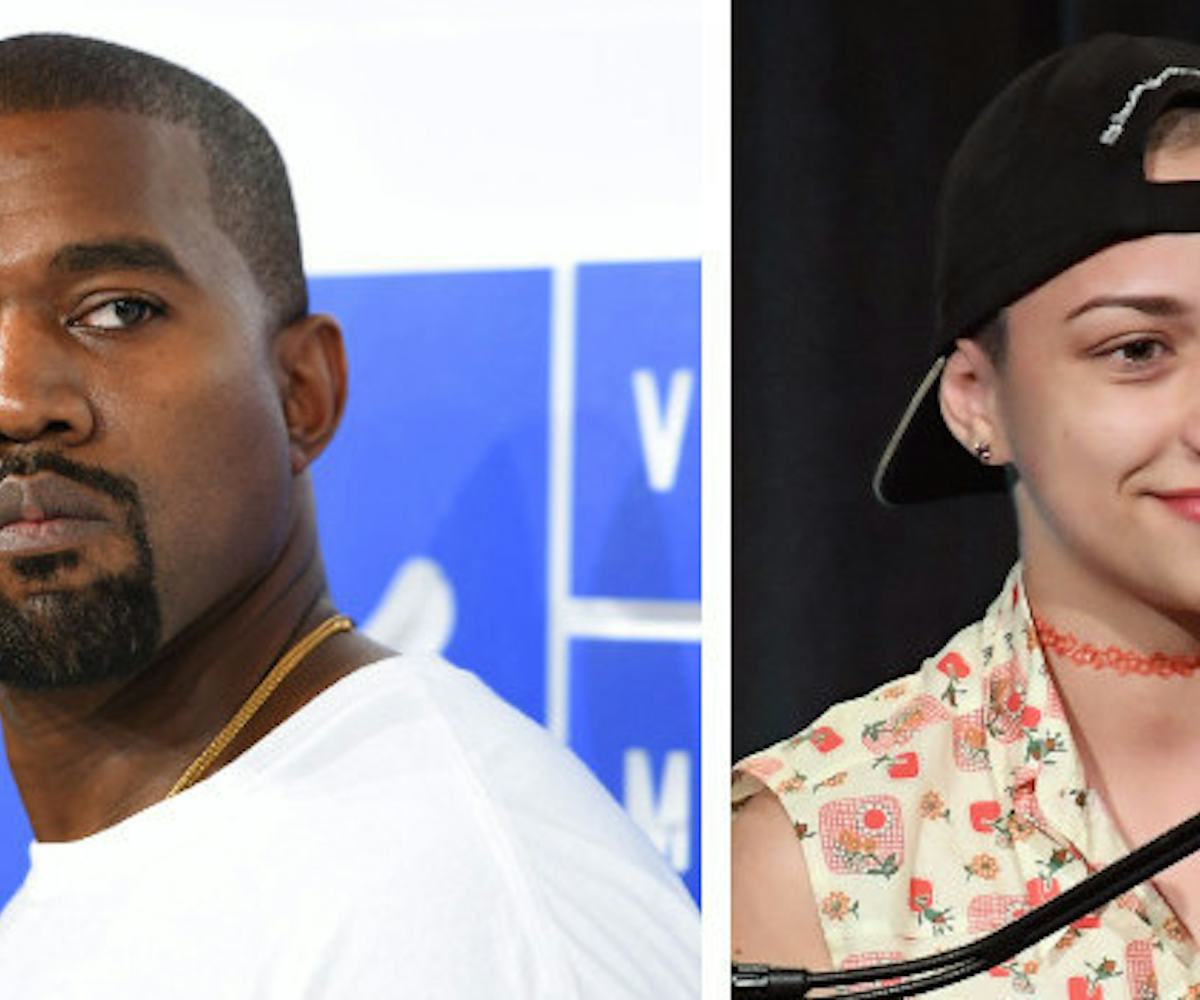 Photos by Larry Busacca and Dimitrios Kambouris/Getty Images
Emma González Isn't Here To Be Kanye West's "Hero"
She also gave props to the man who disarmed the Waffle House shooter
In between workshopping new album art and acting as the self-appointed defender of "free thought," Kanye West took to Twitter over the weekend to shout out Parkland survivor and gun control activist Emma González. 
On Saturday evening, West tweeted out a photo of González, calling her his "hero" in the caption. West followed up the proclamation by posting a selfie "inspired by Emma." It's unclear if the caption is a glib reference to her haircut or a genuine expression of appreciation.
Either way, it doesn't appear that González was very impressed by the nod. Copying West's tweet format, González shouted out her hero, James Shaw Jr., who disarmed a gunman at a Tennessee Waffle House last week. 
This all comes after a tumultuous week in which the controversial rapper sent the internet into a frenzy by doubling down on his pro-Trump stance. Trump has previously come under fire from González, who rebuked his condolences by asking about his ties to the NRA.
"If the president wants to come up to me and tell me to my face that it was a terrible tragedy and how it should never have happened and maintain telling us how nothing is going to be done about it, I'm going to happily ask him how much money he received from the National Rifle Association," she said in a February speech.
West has yet to respond to González's tweet.