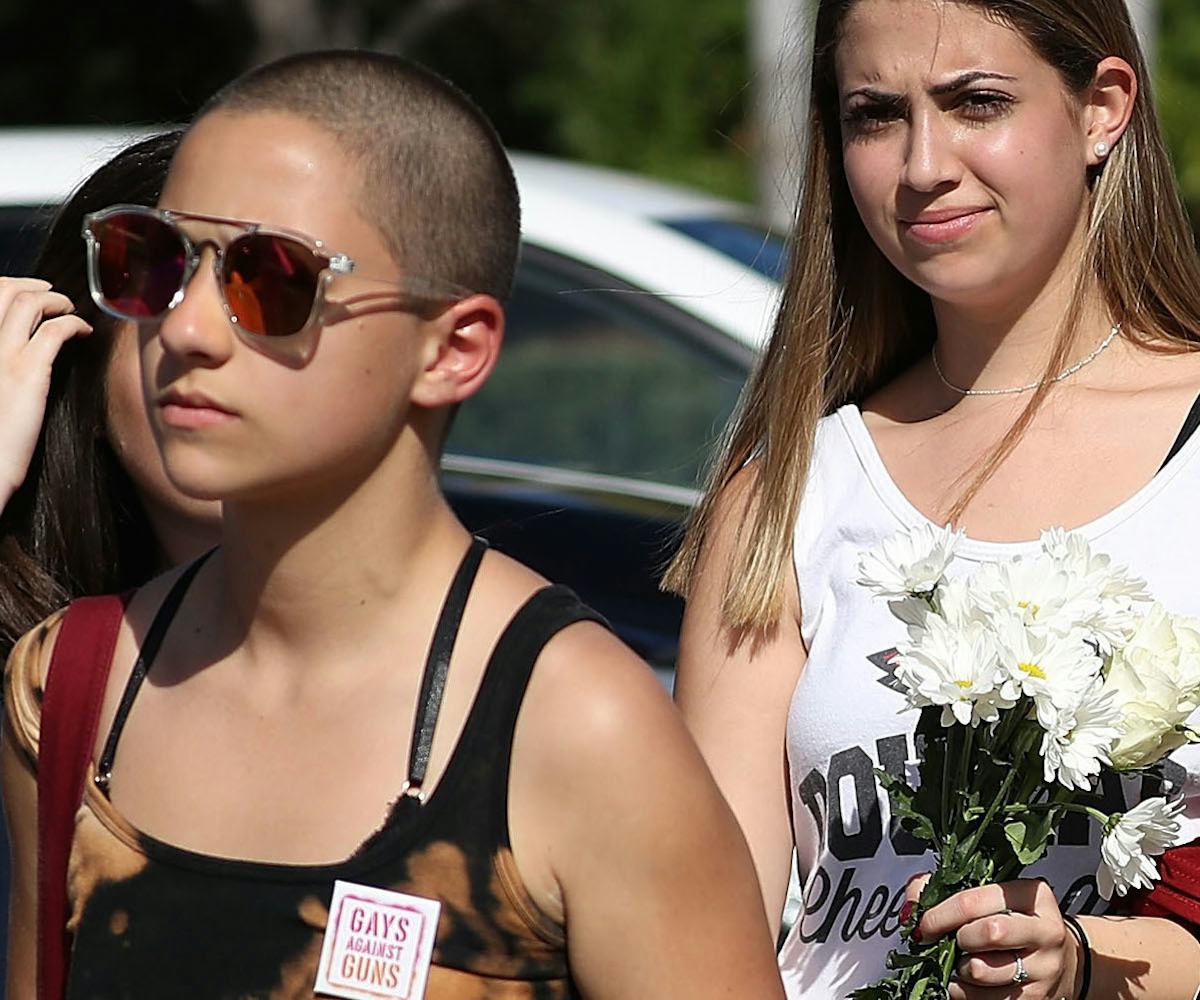 Photo by Joe Raedle/Getty Images
GOP Candidate Apologized For Calling Emma González A "Skinhead Lesbian"
Leslie Gibson is currently running unopposed to represent Maine's 57th District
In the wake of last month's mass shooting at Marjory Stoneman Douglas High School in Parkland, Florida, survivors of the attack have launched a full-on campaign for gun reform, while simultaneously skewering politicians for their inaction. Predictably, there's been a lot of backlash to their activism, but the students have handled it admirably, from lambasting patronizing adult rhetoric to shutting down far-right commentators championing disrespectful conspiracy theories. However, the attacks keep coming, with a new one in which a Republican Maine House candidate called Emma González a "skinhead lesbian."
In a now-deleted tweet, Leslie Gibson—a lifetime NRA member who is the only candidate currently running to represent Maine's 57th District—wrote, "There is nothing about this skinhead lesbian that impresses me and there is nothing that she has to say unless you're a frothing at the mouth moonbat," according to the Associated Press. The Daily Dot also reports that, in another tweet, Gibson suggested that González was in a "different part of the school" from where the 17 victims died and therefore isn't a "survivor." Additionally, Gibson reportedly tweeted about another vocal survivor, David Hogg, calling him a "bald-faced liar."
Not only are these statements callous and insulting, but weaponizing a person's sexuality against them is particularly despicable.
Gibson has since apologized for the tweet, according to Refinery 29, following up on his (now-protected) account by saying, "I would like to extend to you my most sincere apology for how I addressed you. It was wrong and unacceptable. You are doing work that is important to you. I would like to extend my hand in friendship and understanding to you."
Speaking to the Portland Press Herald, Gibson said he swore via his military career to "uphold and defend the Constitution of the United States."
"Because of this, I am very passionate about protecting our constitutional rights from those who seek their elimination," he said. "It was not appropriate to single out the Parkland students, but I stand firm in my defense of our constitutional rights." 
That said, as Refinery 29 reports, many Democrats are urging for other candidates to challenge Gibson for the 57th District's seat, noting that the filing deadline for Republicans and Democrats is today (and only requires 25 signatures). Independent candidates need at least 50 signatures, which they may file by June 1.