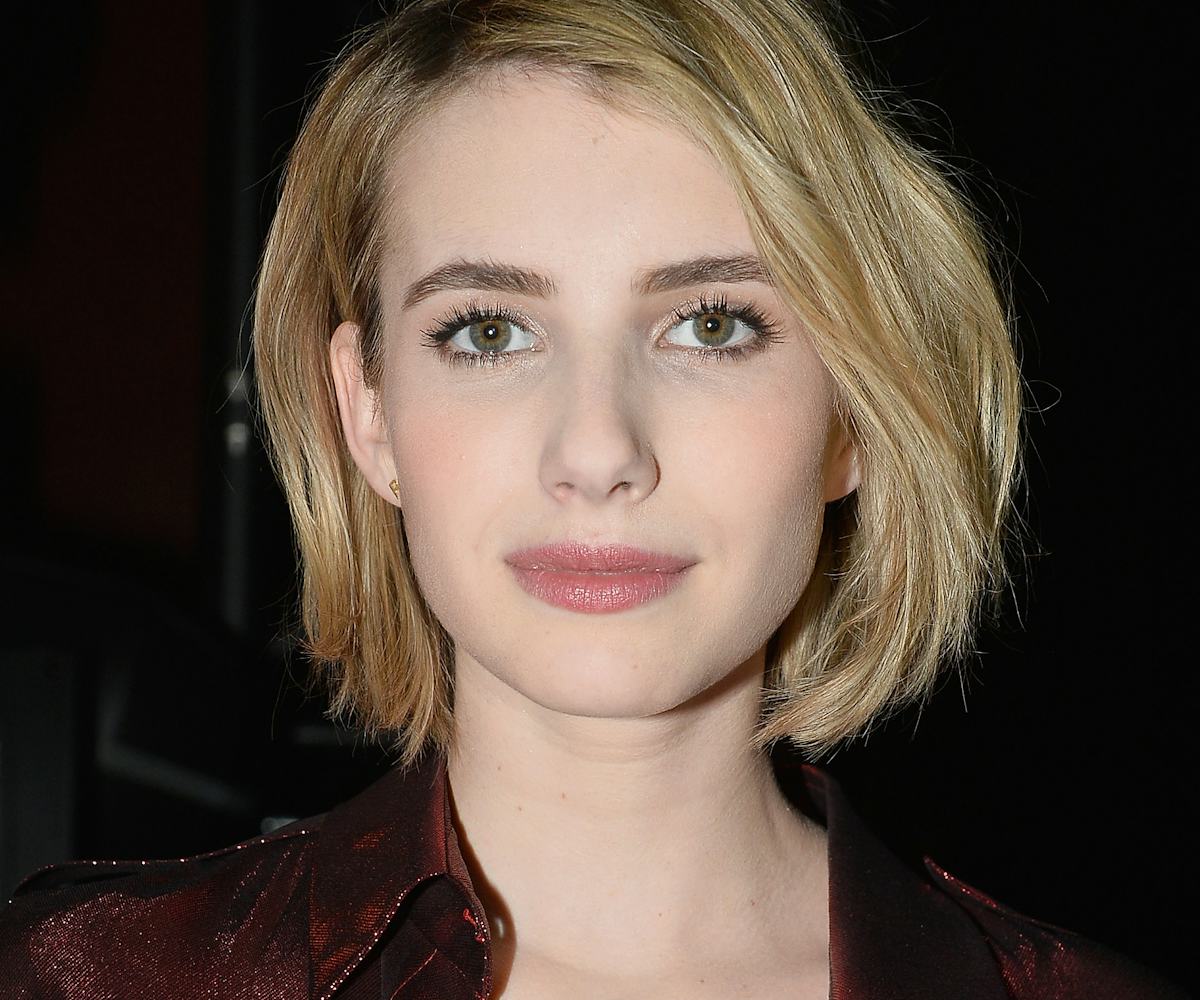 beauty queen: emma roberts
10 reasons why she's our weekend beauty inspiration.
There are some celebrities who we can count on to look perfect on the red carpet every single time--that's why they have hair and beauty teams, after all. There are also celebrities who look totally gorgeous and au naturale IRL (Diane Kruger's currently leading this pack).
Then, there's Emma Roberts, who somehow manages to do both. The actress and bonafide American Horror Story: Coven badass has reached Beauty Queen status again and again with her consistently awesome hair and makeup choices.
They're pretty enough to actually wear regularly (even if you're not a famous movie star), but still pushing the envelope ever so slightly, thanks to some key tips. We can't think of anyone else whose makeup we'd like to copy all the way from Friday night through Sunday brunch...so go ahead and join us, and pick up some Emma Roberts-approved tips here.  
Her eyebrows are fully defined, but never overly so--because not everyone can be Cara Delevingne.
Short hair, don't care.
TRY: John Freida Secret Weapon Touch Up Creme--$5 
Her lashes are a million miles long.
TRY: Benefit They're Real! Mascara--$23
She's got the beachy wave thing on lock.
TRY: Bumble and Bumble Surf Wave Shampoo and Conditioner--$24 each
We're still obsessing over her smokey eye.
TRY: Copy it yourself here, duh.
She's proof that you shouldn't fear the middle part.
She's proof that blush really is the best morning pick-me-up (well, after coffee...)
TRY: Tarte Cheek Stain in Exposed--$30 
Natural brown eyeshadow might be an underrated beauty secret weapon. 
TRY: Urban Decay Naked Basics Palette-- $27
Looking pretty never seemed so..natural?
TRY: Dr. Jart + Waterfuse BB Cream--$34
She's mastered the art of matte winter beauty-- without looking washed out or tired.