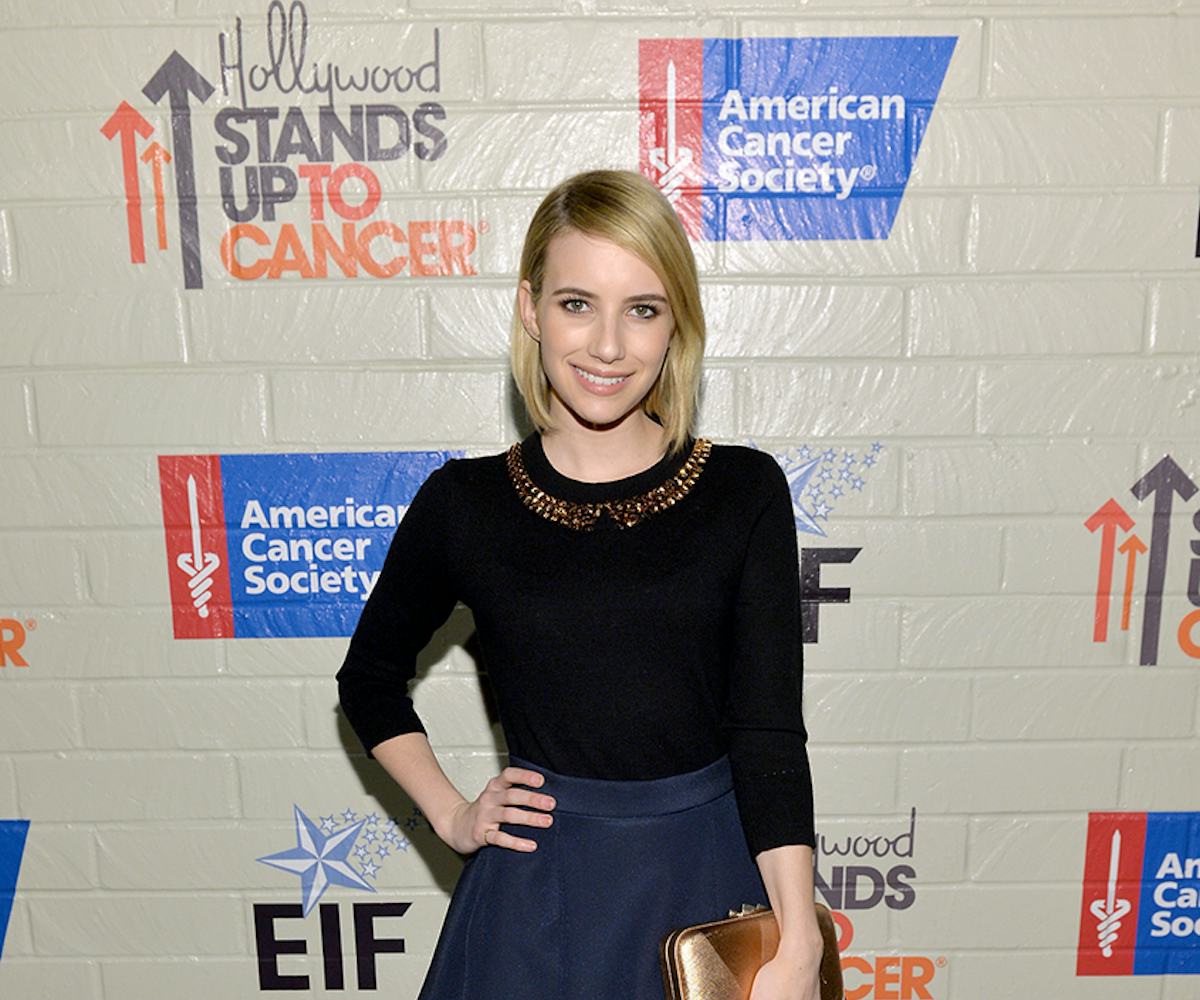 photo by getty images
best dressed: emma roberts
Black on black, black and white--it's time to ditch the classic color combos and instead pair black with another funky alternative: navy. Usually I would never imagine black and navy to pair so harmoniously together, but Emma Roberts has definitely hexed me with her outfit. Pairing a quarter-length sleeve black top with an embellished gold collar and a navy skater skirt, Roberts proves that the contrasting colors can go shockingly well together, especially when topped a gold clutch and matching pumps. 
This outfit is certainly a change-up from her signature head-to-toe black witch garb on
American Horror Story: Coven
, and with navy and gold as accents, Roberts has inspired me to abandon the safe way of playing with black. Ready to take on the task? Check out these pieces to create your own unique (and haunting) look!  
MUST:
Forever 21 Black Skater Skirt -- $5.80 
TRUST:
LUST: