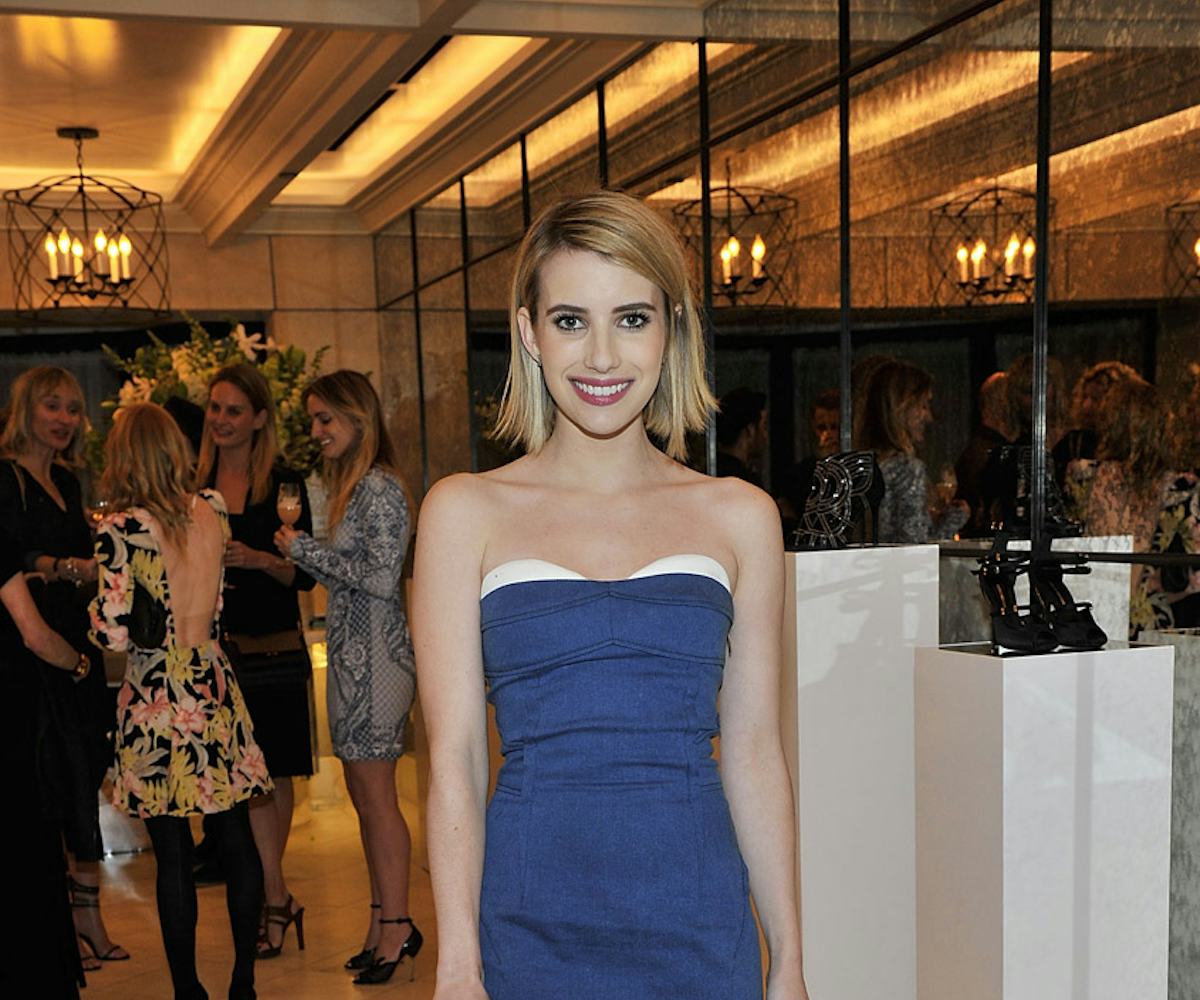 photo courtesy of nicholas kirkwood
starmaps: denim dresses
make like emma roberts and go blue.
There's no hiding the fact that we're obsessed with denim. From denim skirts to denim jackets to our denim issue (which most recently starred Emma Roberts!), we'll take the fabric in any form. But we're especially crazy over Emma Roberts' denim dress from Barbara Bui.
Roberts chose to go blue when hosting a dinner party in Los Angeles for Nicholas Kirkwood, the awesome shoe designer whose nude, heeled sandals she also wore. The thing we love about her outfit is that it's not your typical denim moment--it's not workwear-inspired and doesn't have any menswear flourishes. It's denim tailored for fancy occasions that's 100-percent feminine and 200-percent cool. 
So to kick off spring on the right note, we picked out our favorite denim dresses to rock all season long. Just be sure to wear them with some crazy-cool Nicholas Kirkwood sandals. (Psst: You can get Roberts' exact pair here.)
French Connection Blue Denim Dress -- $198
Topshop Moto Denim Dress -- $72