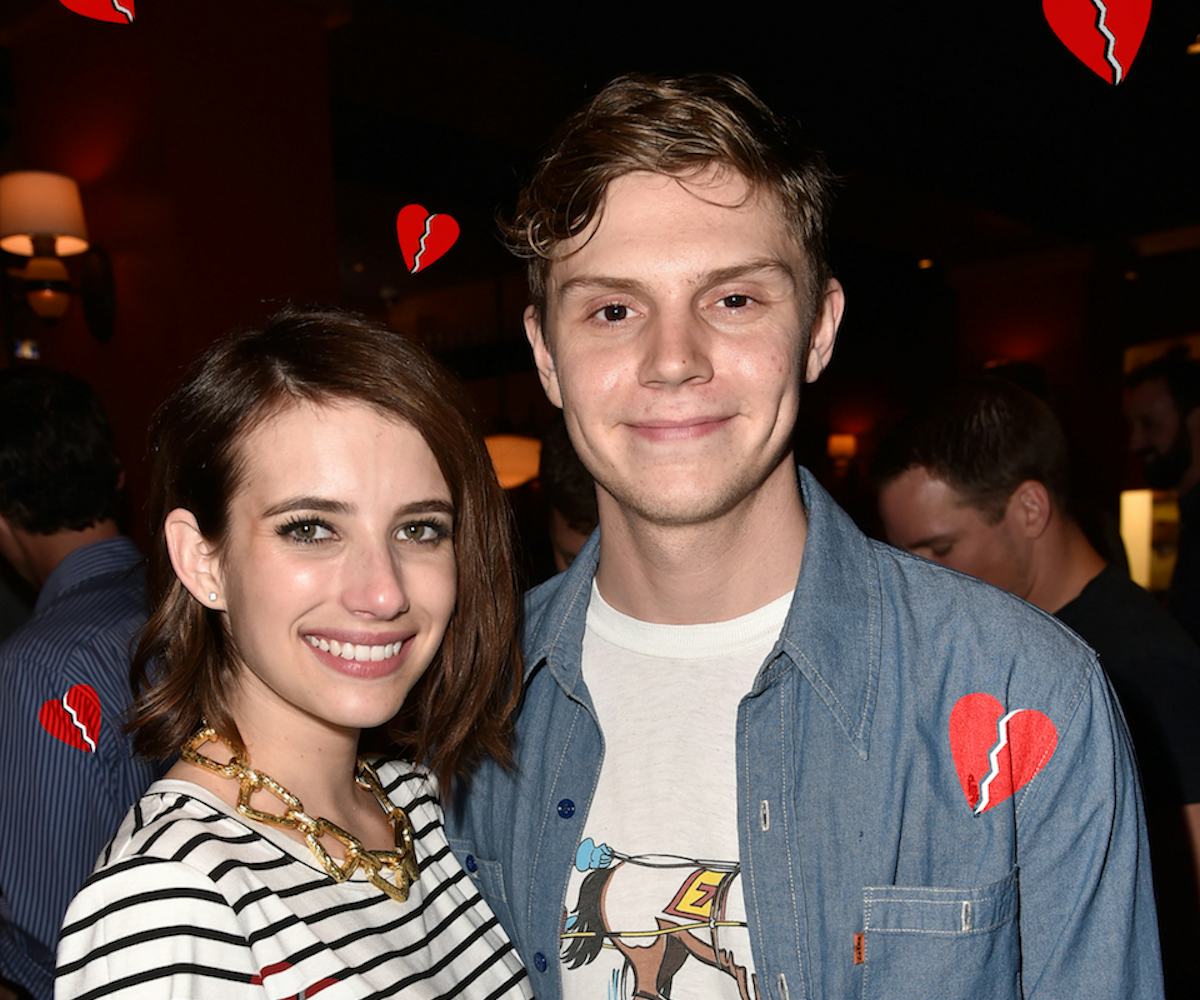 Photo by Frazer Harrison/Getty Images
Emma Roberts + Evan Peters Are Breaking Our Hearts
When something great goes awry, without fail, there's always some random person around the corner who pops their head in and dramatically exclaims, "This is why we can't have nice things!" Today, we are that person, for it seems that Emma Roberts and Evan Peters have broken up once again.
The couple first met on the set of the indie film Adult World in 2012, where Roberts said she tried and failed to win him over. "I actually, on the set, was like, 'Oh yeah, we're totally gonna date,'" she told Chelsea Handler in 2014. "And I would try to like flirt with him, which ended up looking like I had something in my eye because I'd be like, 'Hey, what's up?' And he literally didn't speak to me the entire movie. He thought I was so weird." After filming wrapped, Peters texted her and they began dating. Roberts was arrested for assaulting Peters in a domestic dispute in 2013, and the couple became engaged shortly after before ending their engagement in June 2015. They reconciled by August.
As sources tell Us Weekly, the breakup was amicable. Of course, when you're young and co-starring in one of television's biggest shows (American Horror Story), it's hard to have a "normal" relationship. We wish them both the best, and if you need us, we'll be sulking alone in our rooms and listening to Modest Mouse.