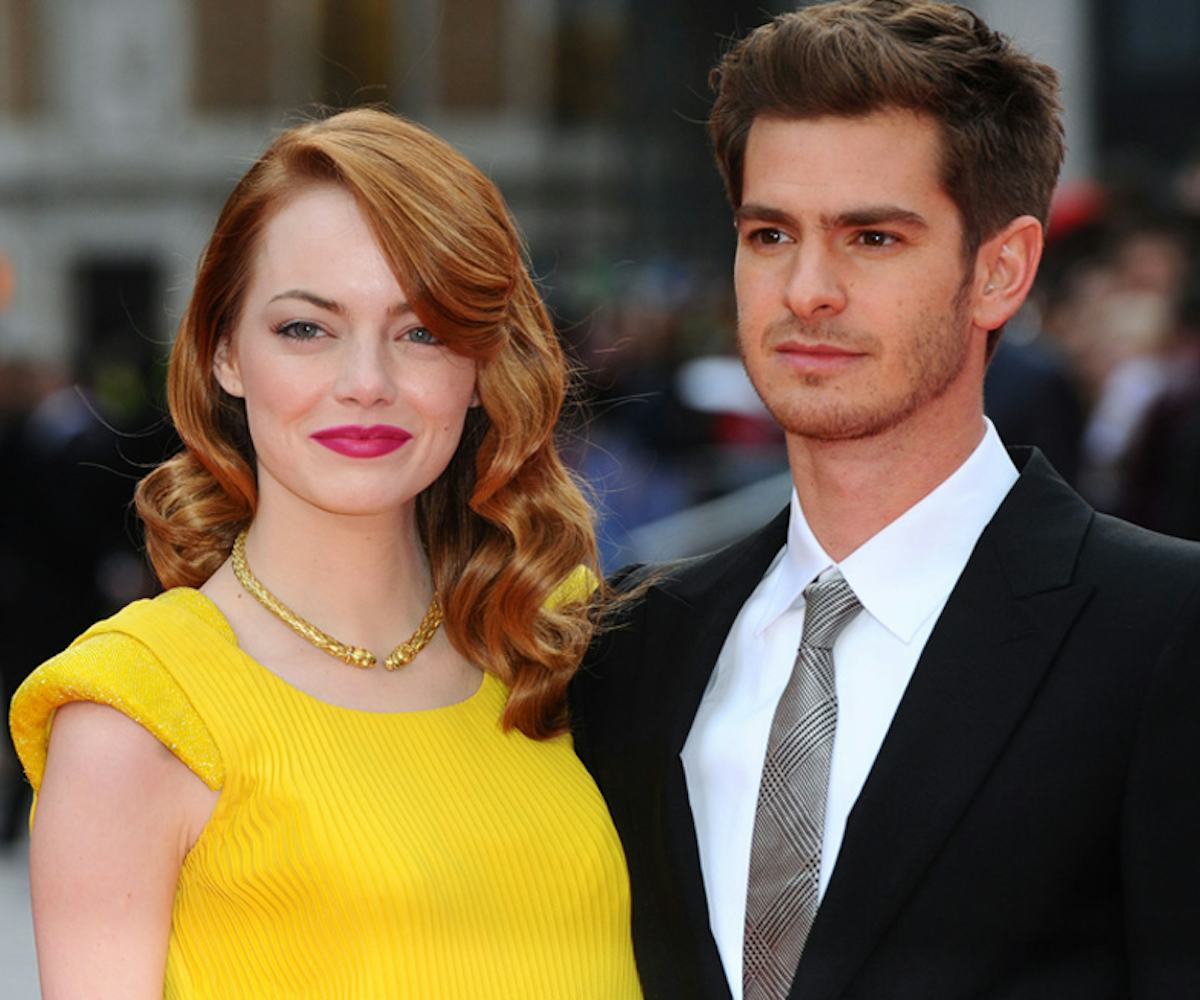 Phto by Anthony Harvey / Getty Images
emma stone and andrew garfield might have some sad news
If ever there was an on-set romance between Hollywood millennials that felt meant to be, it was that of Emma Stone and Andrew Garfield. Our generation's Angelina and Brad, the duo—who met while filming 2012's The Amazing Spider-Man—seemed to be completely supportive of each others' growing careers. But now, as a "source" tells the reputable publication that is Star Magazine, their relationship is "on hold." 
The magazine points out that Garfield didn't attend The Oscars or The Golden Globes, even though Stone was nominated at both for her role in Birdman: Or (The Unexpected Virtue of Ignorance). "Yes, Andrew was filming but he could have gotten away if he really wanted to," says the source. "The fact was, neither one of them wanted to plaster on a smile and pretend everything was OK when it wasn't." 
Will this be the end of adorable paparazzi hijinks and
? We hope not.
(via Star Magazine)