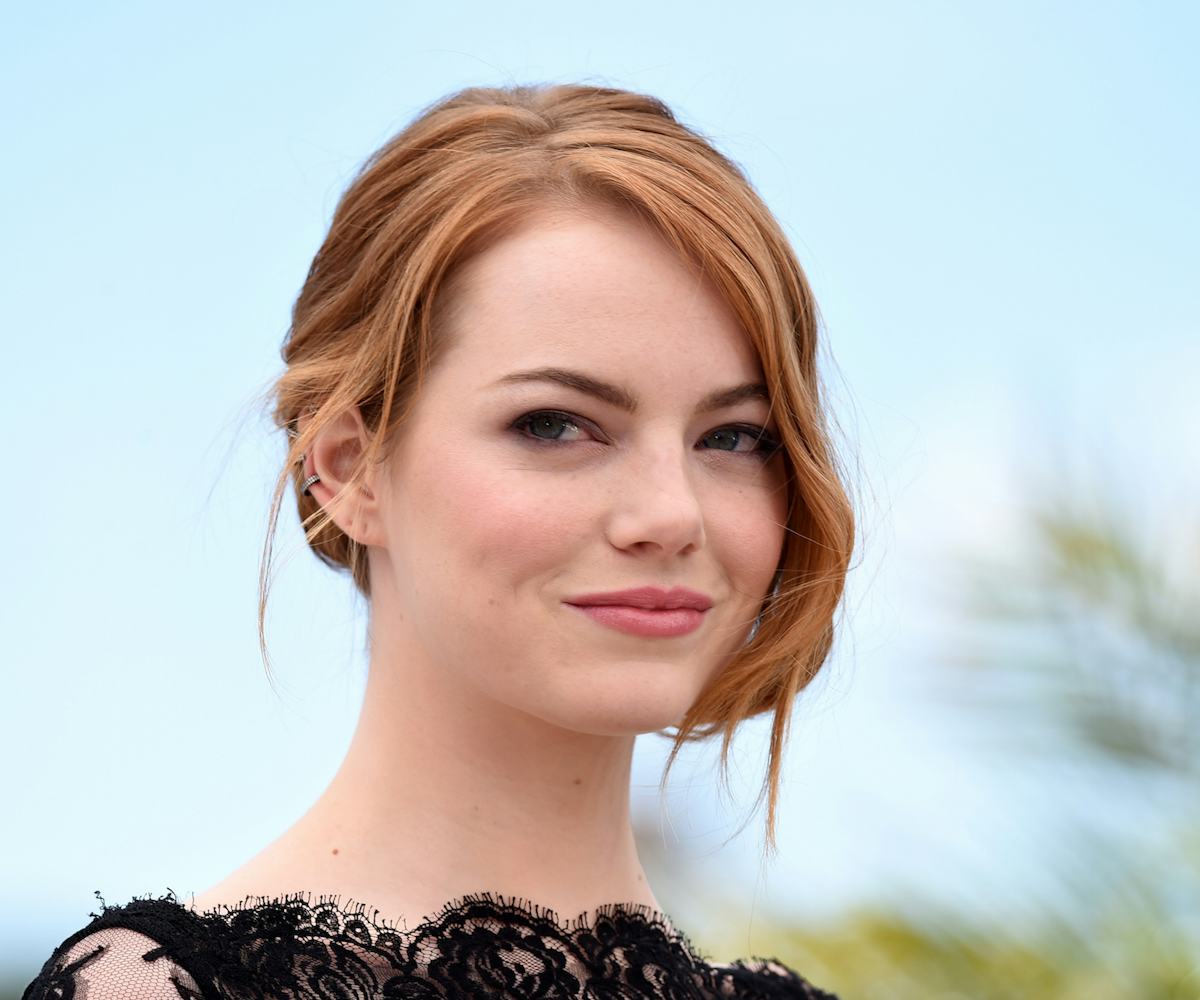 Photo by Ben A. Pruchnie/Getty Images.
You Will Not Recognize Emma Stone In Her New Role
The first image of Emma Stone portraying tennis and LGBT-rights legend Billy Jean King is out and, for real, she is straight unrecognizable. Take a look at her as King and Steve Carrell (also unrecognizable) as Bobby Riggs in the upcoming film, The Battle of The Sexes.
Image via Fox Searchlight Pictures.
Amazing, right? Just amazing. For reference, here's what King and Riggs looked like in 1973, when the period sports film takes place.
The film covers the infamous, wonderful media storm that was the "Battle of The Sexes" match between King and Riggs in 1973. Simply put, retired tennis champion Riggs challenged King, the most famous and successful women's player of the day, in part to demonstrate that even an aging men's star could beat a women's star in her prime, and in part just to make trouble and stay famous. 
After Riggs, 55, won over Margaret Court, another top player, in dramatic fashion, King, 30, took him up on his dare. She clobbered him 6-4, 6-3, and 6-3 in a match that became one of the most watched sports events of the year. 
"The Battle of The Sexes" came at just the right time as both the women's rights movement and women's tennis were on the ascent. As bad as some of the things Riggs said were in the buildup to the match (turned out he meant less than half of them), it was a wonderful moment. 
Battle of The Sexes, directed by Jonathan Dayton and Valerie Faris, with Sarah Silverman and Alan Cumming in supporting roles, arrives in 2017.
(People)