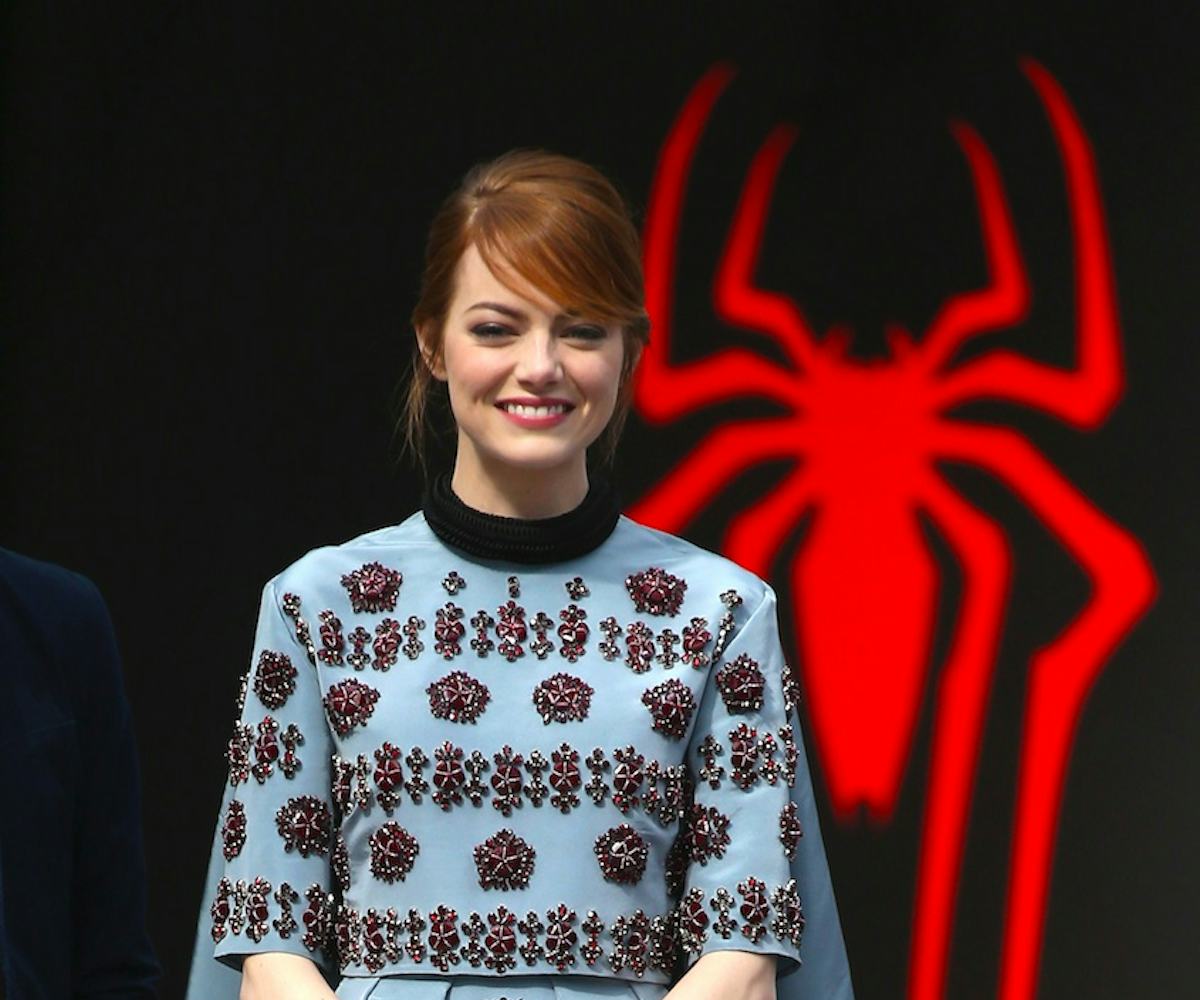 best dressed: emma stone
superheroes wish they could look this chic.
Ever dreamed of being a superhero? Duh! Though we can't grant your childhood wish of flying and reading minds, we can help you look like an elegant crime-fighter.
Gwen Stacy isn't a superhero, but Emma Stone is having none of that. At a photocall in Berlin for The Amazing Spider-Man 2, Stone wore a blue Erdem dress with a caped back. The matching black pumps aren't perfect for a quick getaway, but they sure look good.
Forget lycra and spandex, all you need for a little "super" flare, are cape-like flouncy sleeves and panels. 
Must:
Trust:
ASOS Kimono Skater Dress-- $122.29 
Lust: