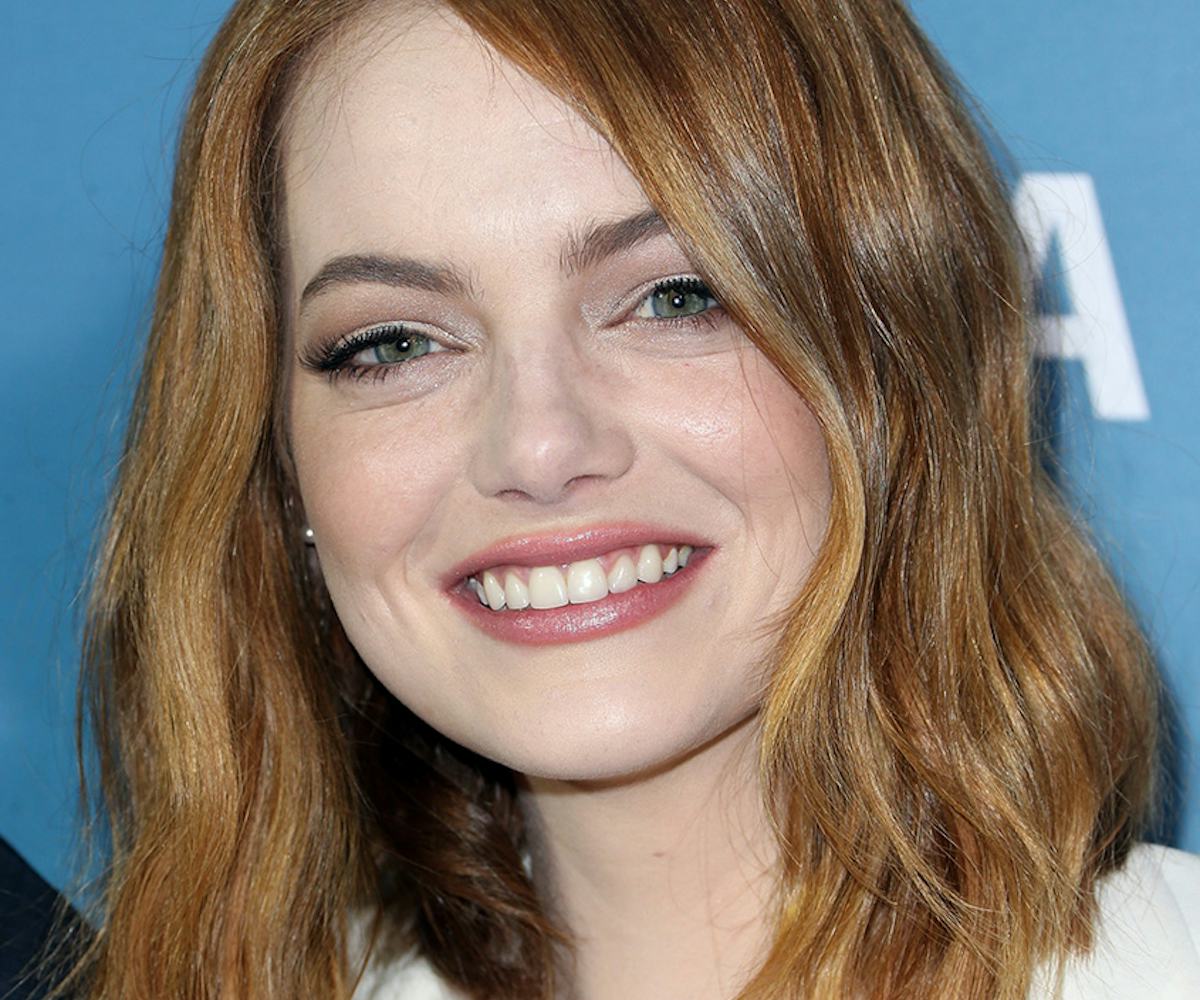 Photo by Frederick M. Brown / Getty Images
emma stone stuns in beaded flapper dress
It's literal proof she can pull off anything.
As if Emma Stone's career and personal style wasn't mind-blowing enough, the actress showed up to the Hollywood special screening of her new movie, Aloha, in a beaded flapper-style dress and somehow managed to make it look fresh and cool.
Paired with pointed pumps and a cream blazer, Stone looks every bit polished and red-carpet ready. But with the ensemble's muted color tones and Stone's tousled waves and subtle makeup, the look managed to be every bit as laid-back as the Hawaiian occasion called for. If Jay Gatsby threw a luau party, this outfit would fit right in. 
Photo by Frederick M. Brown / Getty Images