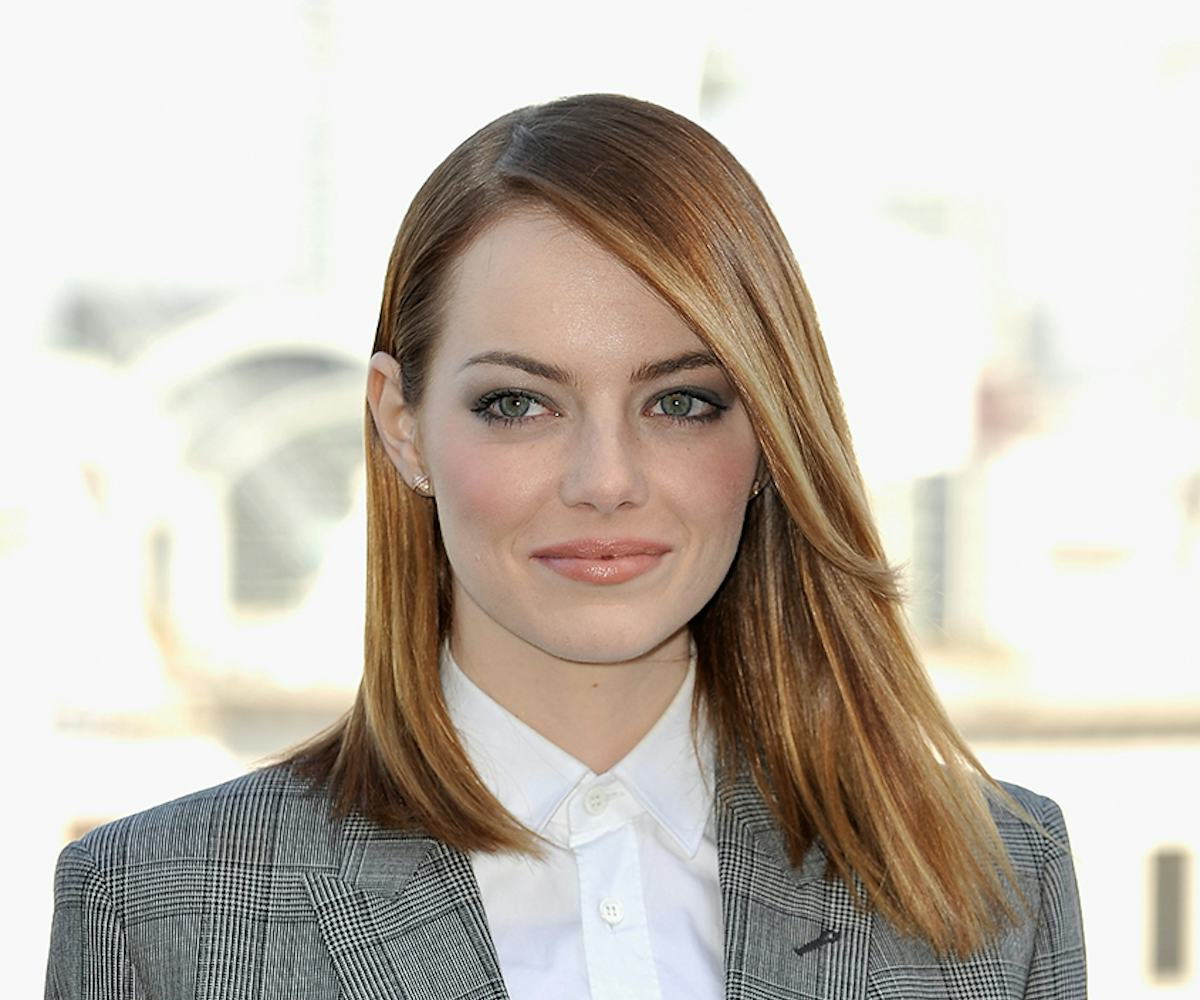 photo by getty images
beauty queen: emma stone
get her masculin-femenin makeup.
I think it's pretty safe to say that if Annie Hall were to be transported into a 2014 reality, she'd look pretty similar to Emma Stone at a London event for The Amazing Spider-Man 2. With her menswear-inspired suit, straight, side-parted hair, and subtle makeup, Stone looks like Diane Keaton's It Girl doppelganger. 
The thing that I'm really obsessing over, though, is the fact that Stone's makeup is a subtle reflection of her menswear look with grey-ish tones on her eyes, a light blush on her cheeks, and an almost-nude lip. If there was such a thing as masculin-femenin makeup, I'd say this is it. So how to get the look? Try it out with the products in the gallery... just don't leave home without a grey plaid blazer to top it off!
Revlon Photo Ready Primer + Shadow in Metropolitan -- $7.59
Revlon Color Stay Eyeliner in Black -- $4.99
Revlon Photo Ready 3D Volume Mascara -- $7.59
Revlon Color Burst Lacquer Balm in Demure 105 -- $6.49
Revlon Color Stay Ultimate Liquid Lip Gloss in Buffest Beige -- $4.49