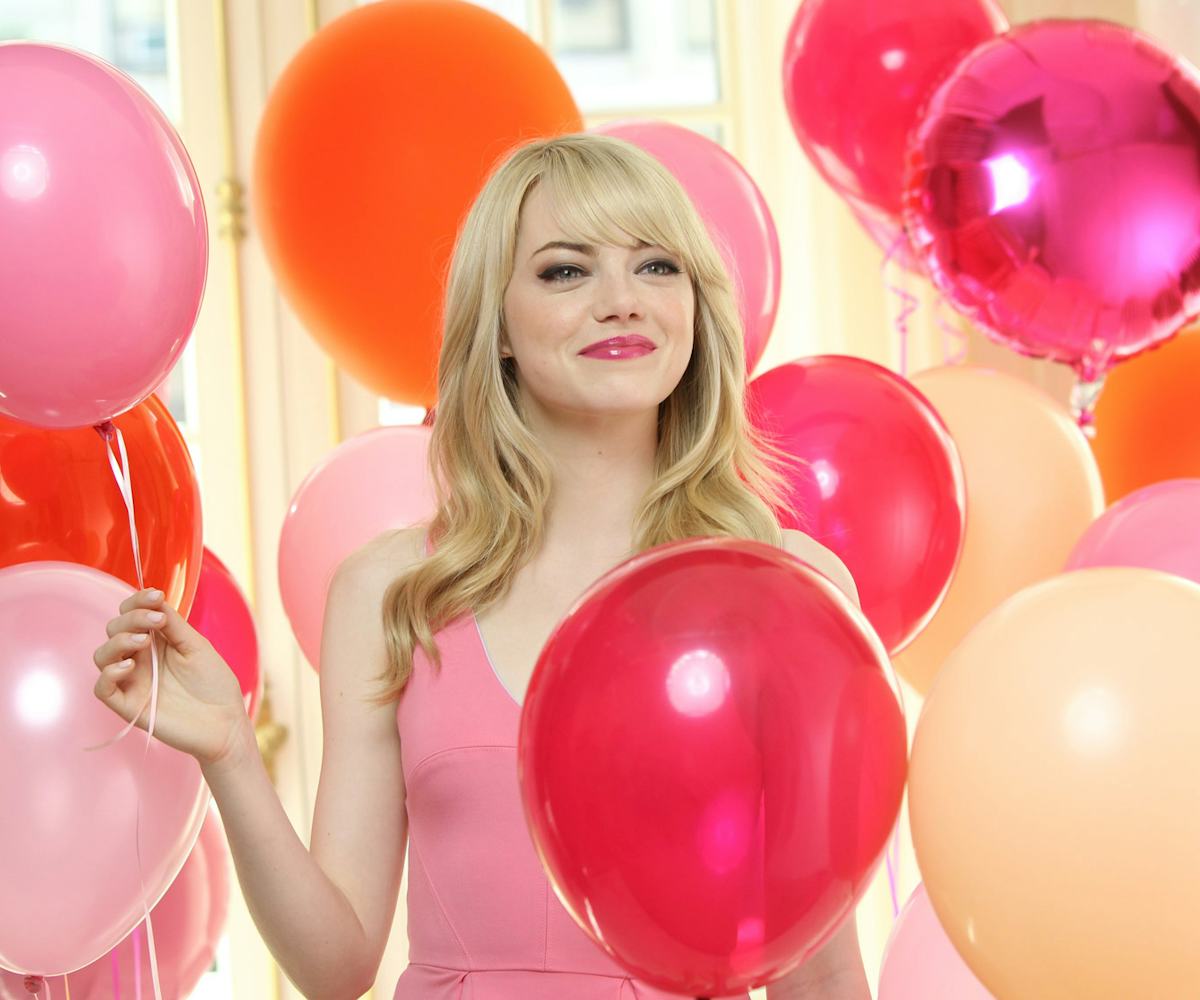 give 'em lip
reason 472,681 why we love emma stone, courtesy of revlon.
You know that thing where you're, say, really into a band and then you find out that your girl crush is too and it's like, "Duh we're basically BFFs"? Well, that just happened with me and Emma Stone.
OK, so just last week I was raving about Revlon's new ColorBurst Balms, which come in both matte and lacquer hues (I personally prefer the matte, but both are pretty awesome). Then today these behind-the-scenes shots from their new campaign for the crayon lip product landed in my inbox and guess who is in them? You guessed it: The It Girl actress, looking like she was beamed in from Paris in the '60s and recreating The Red Balloon.
If you weren't yet convinced that these ultra-pigmented balms (seriously, this is probably the most color I've gotten out of a moisturizing stick) were worth trying, Stone should do the trick.
Check out this exclusive look at what went down when the camera stopped rolling--and for fans of Hedwig and the Angry Inch, you should know that John Cameron Mitchell is the one directing Stone in the new commercial--and then pick up your ColorBurst balms now.