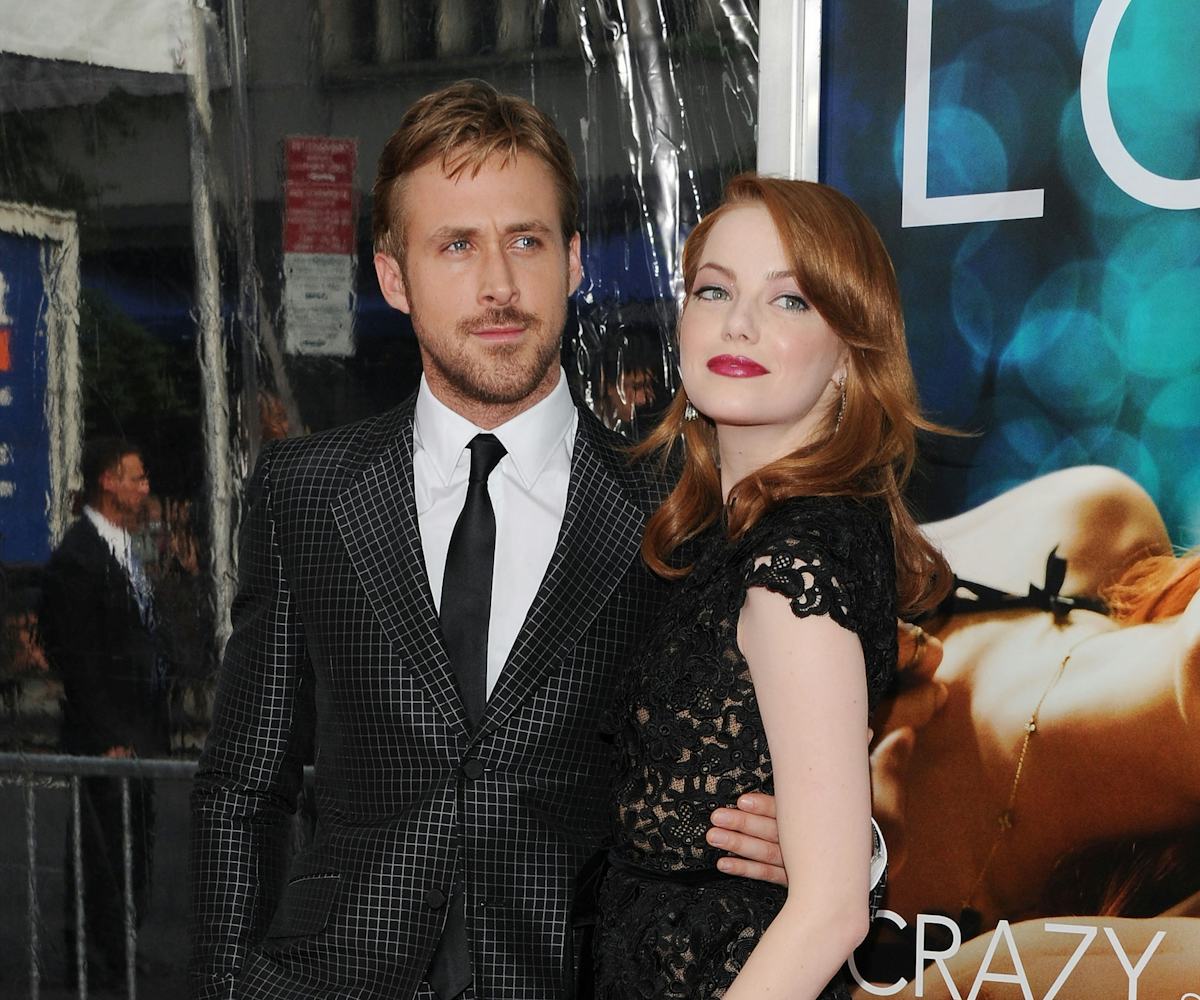 Photo by Jason Kempin / Getty images
Ryan Gosling + Emma Stone Bust A Move In 'La La Land' First Look
If you thought 2015 was a great year for movies, wait until you get a load of next year, when hugely anticipated films like Ghostbusters, Fantastic Beasts and Where to Find Them, and Finding Dory finally hit theaters. But in what's shaping up to be another banner year for blockbusters, it's La La Land, a genre-bending musical romance from Whiplash wunderkind Damien Chazelle that's got us amped.
Why, you ask?
Because it stars Emma Stone and Ryan Gosling as a struggling actress and a winsome jazz pianist who find each other amidst the shattered hopes and broken dreams that is L.A. And based on our first look at the film, which Chazelle tells Entertainment Weekly is about "reconciling your dreams with the need to be human," there's going to be a lot of dancing in front of stunning cityscapes and romantic backdrops.
We are so there when La La Land opens on July 15.