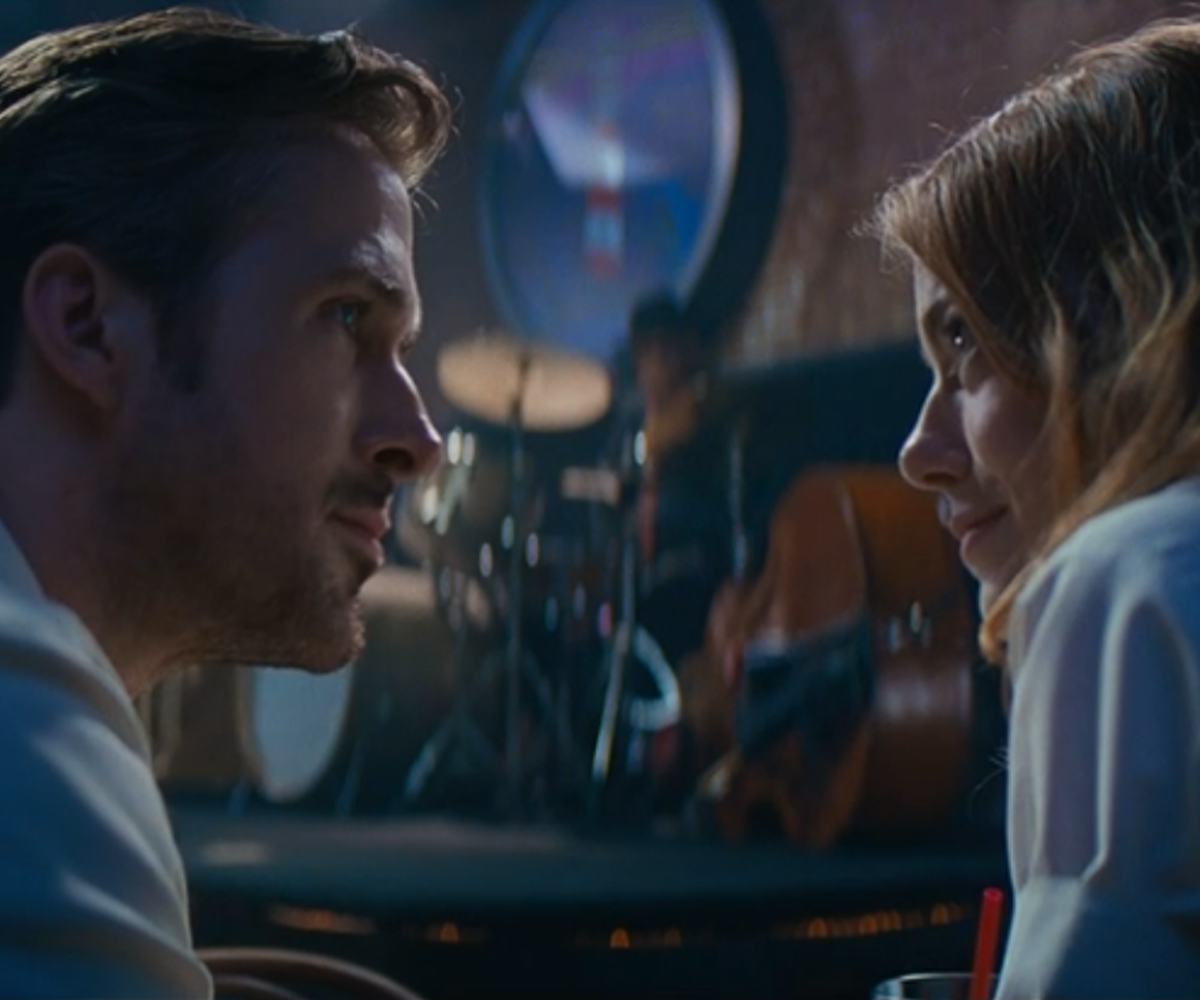 Emma Stone And Ryan Gosling Sing, Dance, And Kiss Their Way Through The 'La La Land' Trailer
Reunited and it looks (and sounds) so good
When we first heard that Emma Stone and Ryan Gosling were reuniting to star in a throwback love story that was going to double as a musical, it sounded too good to be true. But La La Land is a real thing that is happening, and the first trailer is here to prove it. The moody clip is set to an original song performed by Gosling called "City of Stars," (available on iTunes!) and it features his struggling jazz singer and Stone's hopeful actress as they sing, dance, and fall in love amidst a dreamy Los Angeles backdrop, blissfully free of gridlock traffic and grody strip malls. This marks the third time Gosling and Stone have played on-screen lovers, and even in this 90-second clip their chemistry sizzles. 
La La Land was written and directed by Damien Chazelle, who became one of Hollywood's most promising young filmmakers after storming onto the scene two years ago with Whiplash. The movie is set to open next month's Venice Film Festival, and its artistic director Alberto Barbera is pretty damn excited about it. "La La Land is a film that does not merely reinvent the musical genre, it gives it a brand-new start," he said in a statement. "If Whiplash was the revelation of a new filmmaker, La La Land is his definitive, albeit precocious, consecration among the great directors of Hollywood's new firmament." Sure, he's paid to say that, but we get the feeling that he might be right. 
La La Land twirls its way into theaters on December 2.