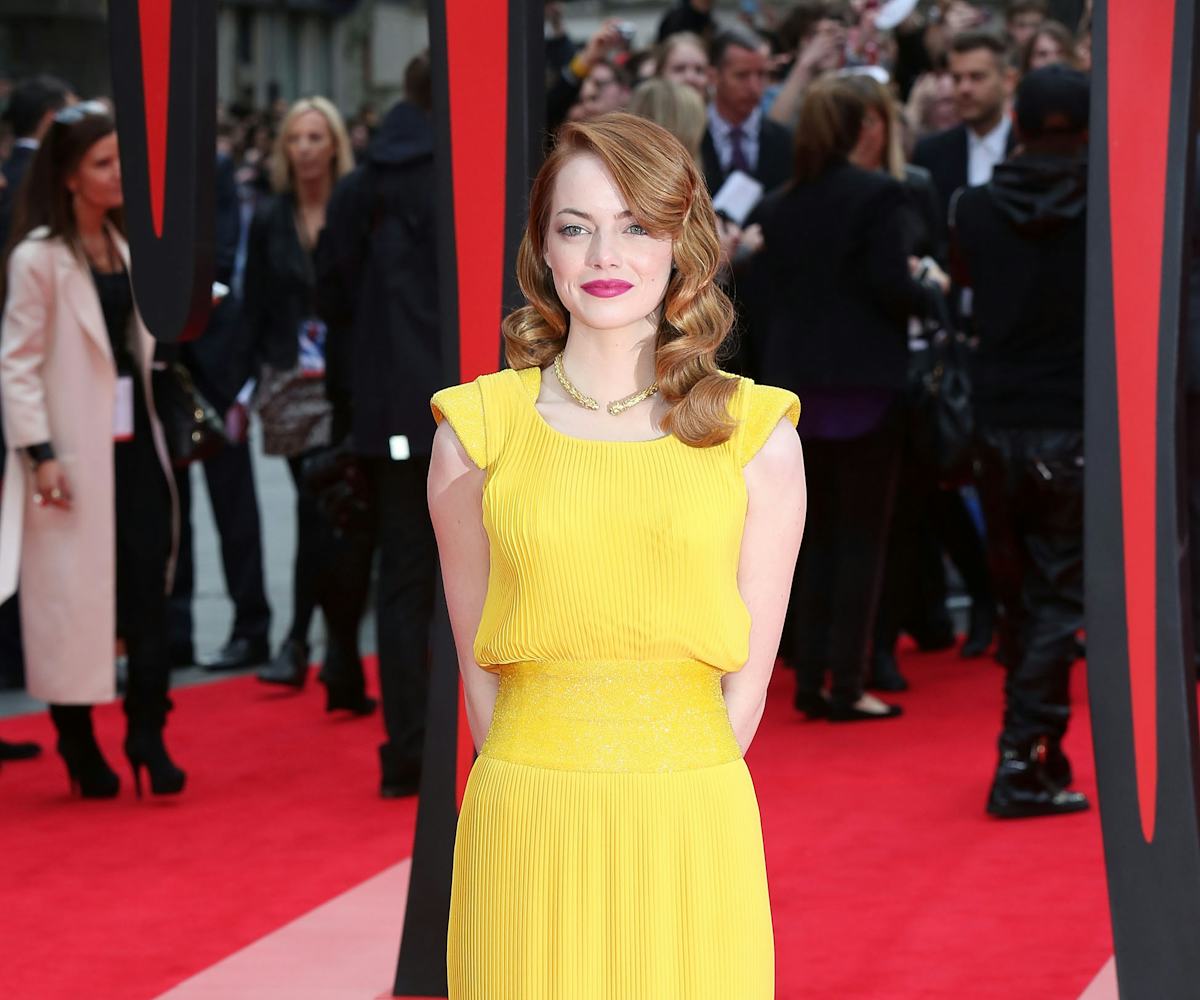 photo by getty images
If you're a pale girl with red hair, you probably have a preternatural aversion to the color yellow. I understand. Even as a tan gal with dark hair, I'm still scared of anything in the Charlie Brown-shade because it makes me feel like a washed-out bumble bee. But we can all take a lesson in how to wear the hue from Emma Stone, who totally nailed it on the red carpet for the London premiere of The Amazing Spider-Man 2.
In a sunshine-colored Versace dress, Stone channeled her inner Hollywood siren. With '30s-style curls and a berry lipstick, she looks like a total babe, so obviously I'm planning on testing out some yellow dressed with Stone's styling tips in mind. Here's how I'm doing it....
MUST: Revlon Color Burst Lip Butter in Berry Smoothie -- $6.49
TRUST: Nasty Gal Collar Necklace -- $19.60
LUST: Emilia Wickstead Dress -- $1,630