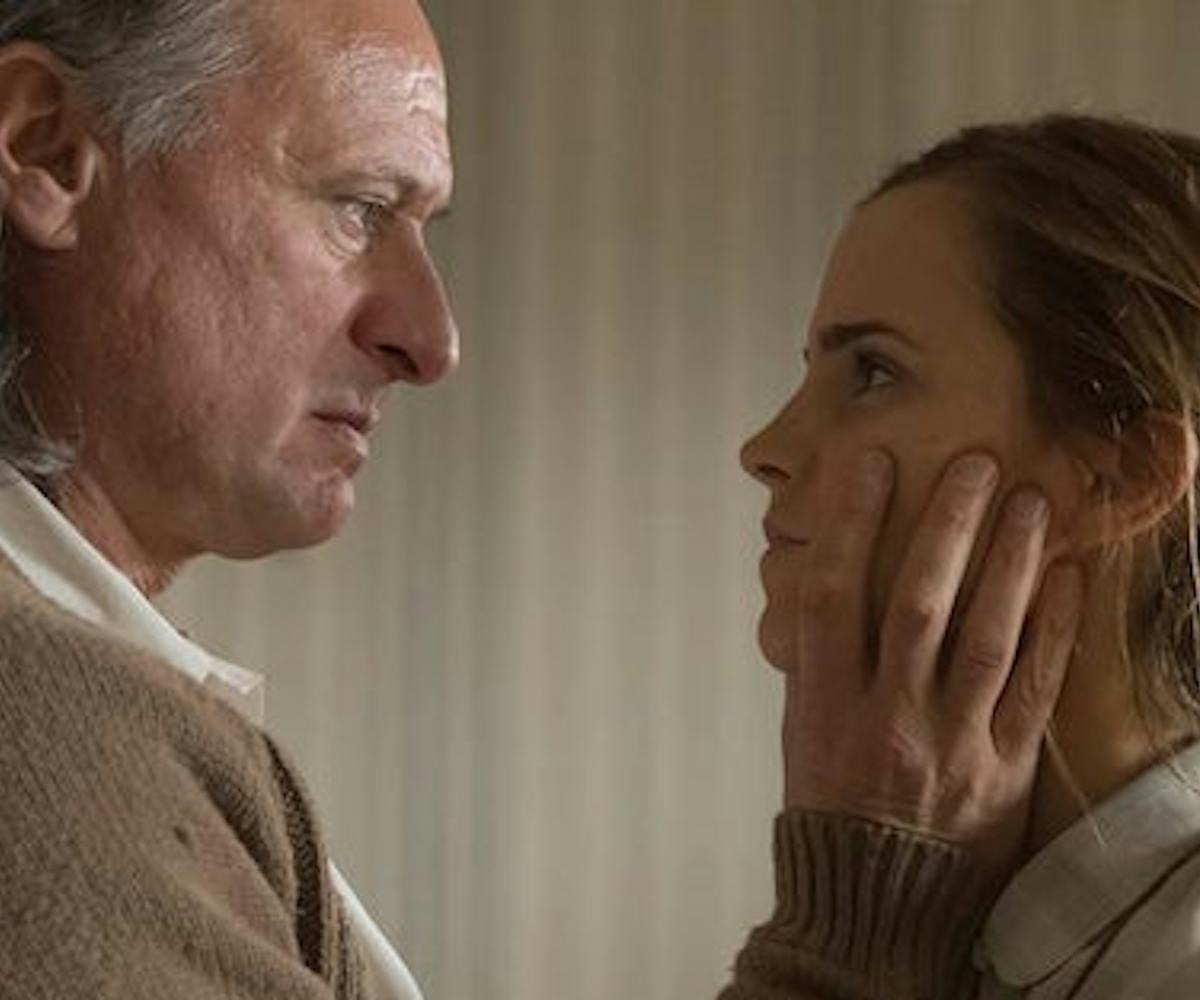 Photo courtesy of Majestic Filmproduktion
Emma Watson Faces Off With A Dangerous Cult Leader In New 'Colonia' Trailer
One of our new favorite micro-genres is the "cult movie," and no, we're not talking about marginal films that find niche audiences years after their release. These are movies about actual cults, and the intrepid upstarts who try and infiltrate them. The latest entry into this growing cannon is Colonia, a film from Florian Gallenberger, starring Emma Watson as a young woman who must save her boyfriend from a nefarious religious community in 1970s Chile. 
In the brand new trailer, we see Watson go head-to-head with the dangerous cult leader, played here by Michael Nyqvist. It's a bold move for the actress, who could easily be snatching up the more conventional fare she's likely being offered. Instead, Watson locks horns with the titan of Swedish cinema in an independent thriller, made by a virtually unknown German director. Don't look now, but Hermione is all grown up.
Colonia hits select theaters and becomes available on VOD on April 15. Watch the trailer above.