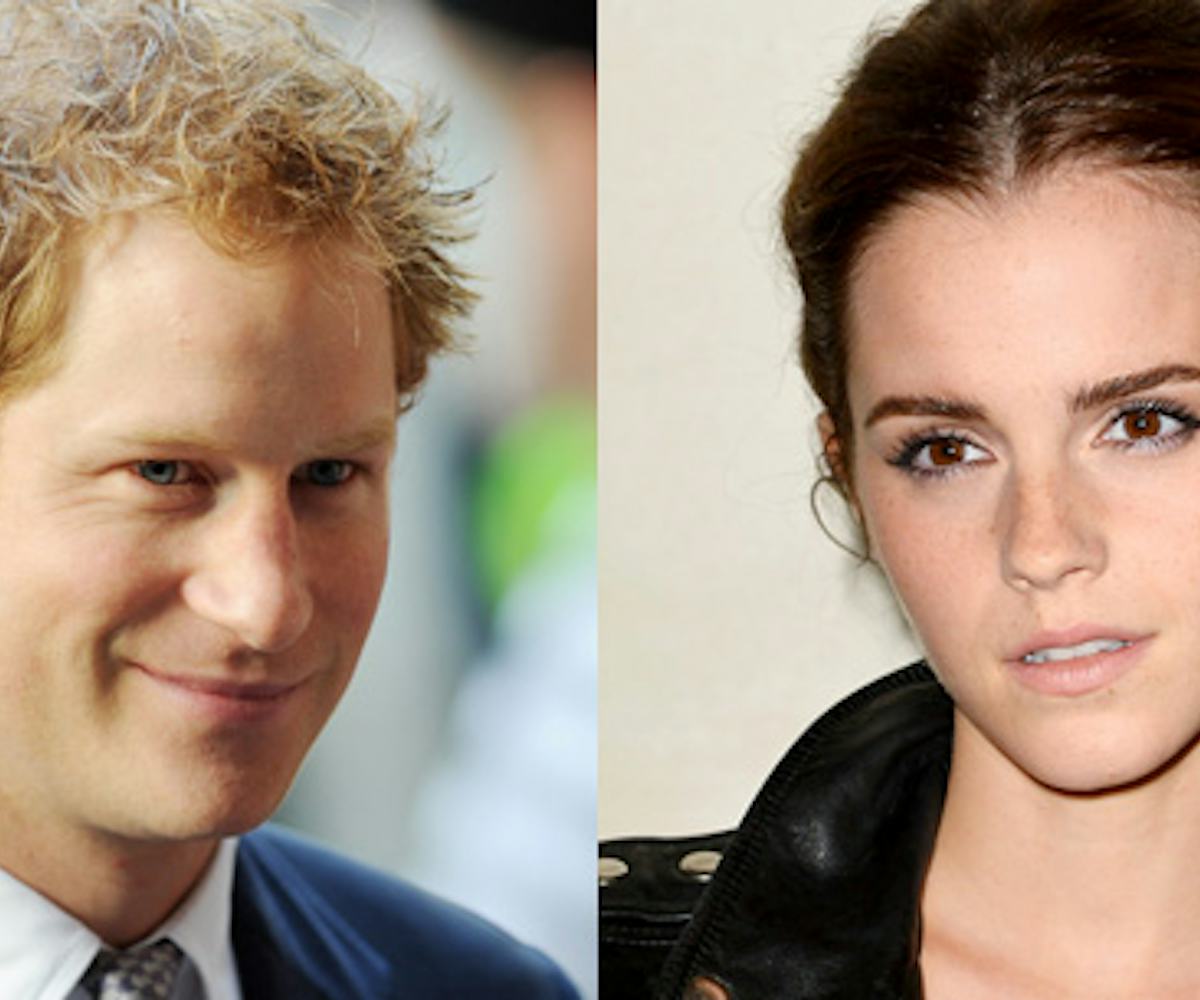 photos via getty images
are emma watson and prince harry dating?!
To be honest, dating rumors aren't our cup of tea—and here comes the but—but when they involve two humans who we find to be both flawless and interesting, well, we give ourselves a middle school hall pass. Today is one of those days, as there are whispers of a budding romance between Emma Watson and Prince Harry.
We first noticed rumors revolving around this topic a few days ago, but we didn't want to report it until there were more concrete details. The story, initially reported by Woman's Day Australia, has since been picked up by the likes of Yahoo, Refinery29, and inTouch. According to the Australian publication, Prince Harry enlisted his mutual friends' help after he heard that Watson split from boyfriend Matthew Janney. He asked her on a group date (because, well, blind dates are pretty damn awkward). Since then, the two have gone on a series of secret dates (again, according to the tabloid mag). 
Watson has previously met Harry's father, Prince Charles, and brother, Prince William, at various charity events.
"He's smitten–and it's more than Emma's looks," a source told Woman's Day. If the two are, in fact, dating, we can safely confirm that the aforementioned comment is true. After all, what's not to love? Watson is an extremely intelligent Ivy League grad, a UN Global Goodwill ambassador, and is all-in-all a great person. Duh.