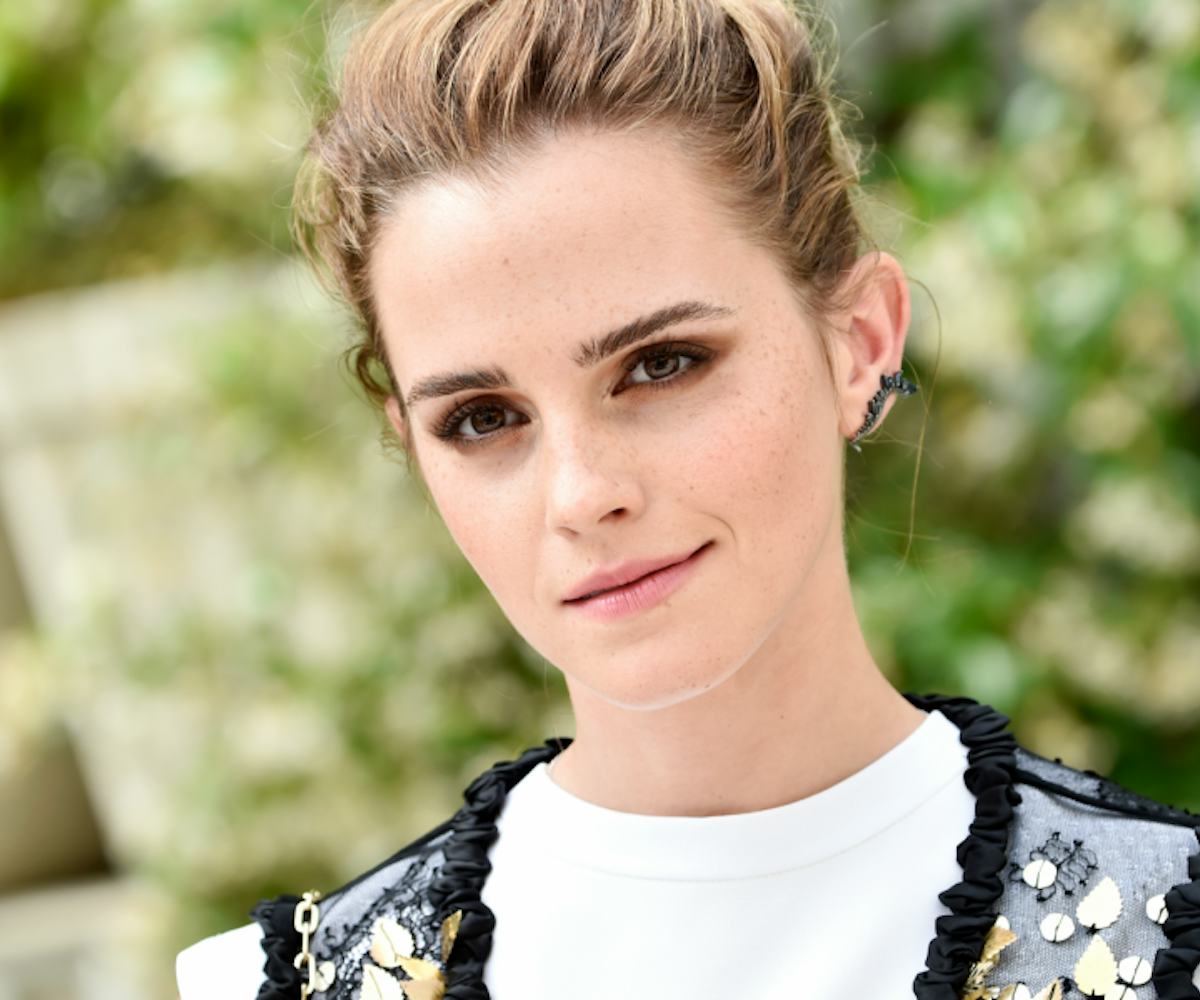 Photo by Pascal Le Segretain/Getty Images
Emma Watson Donated $1.4 Million To Anti-Harassment Campaign In Support Of Time's Up
She and other actors also signed an open letter about making a change
Over the last few months, we've seen the Time's Up movement swiftly taking over Hollywood, and now we're seeing it in action globally. Nearly 200 British actors and actresses, including Emma Watson, Naomie Harris, and Kate Winslet, have signed an open letter entitled "Dear Sisters" in support of the movement ahead of the British Academy Film Awards airing tonight.
The letter addresses the gender pay gap, which is "five times greater than it was six years ago," as well as exploitation and harassment in the workplace. It addresses the movement as one that is "intersectional, with conversations across race, class, community, ability, and work environment," and talks about the culture around sexual harassment in the past and how it's changed in the wake of the #MeToo movement.
In the very near past, we lived in a world where sexual harassment was an uncomfortable joke; an unavoidable, awkward part of being a girl or a woman. It was certainly not to be discussed, let alone addressed. In 2018, we seem to have woken up in a world ripe for change. If we truly embrace this moment, a line in the sand will turn to stone.
The letter also touches upon the fact that the American Legal Defense Fund has raised $21 million dollars, but the movement remains in need of funding in other parts of the world. The letter's authors encouraged people to donate to the Justice and Equality Fund, an anti-harassment campaign, as well.
At the time of the letter's release, Watson had donated £1 million ($1.4 million) to the fund, and it's been reported that Tom Hiddleston and other British stars have also already made donations.
Along with the letter and donations, several actresses attending the BAFTAs will be accompanied by feminist activists as their dates.