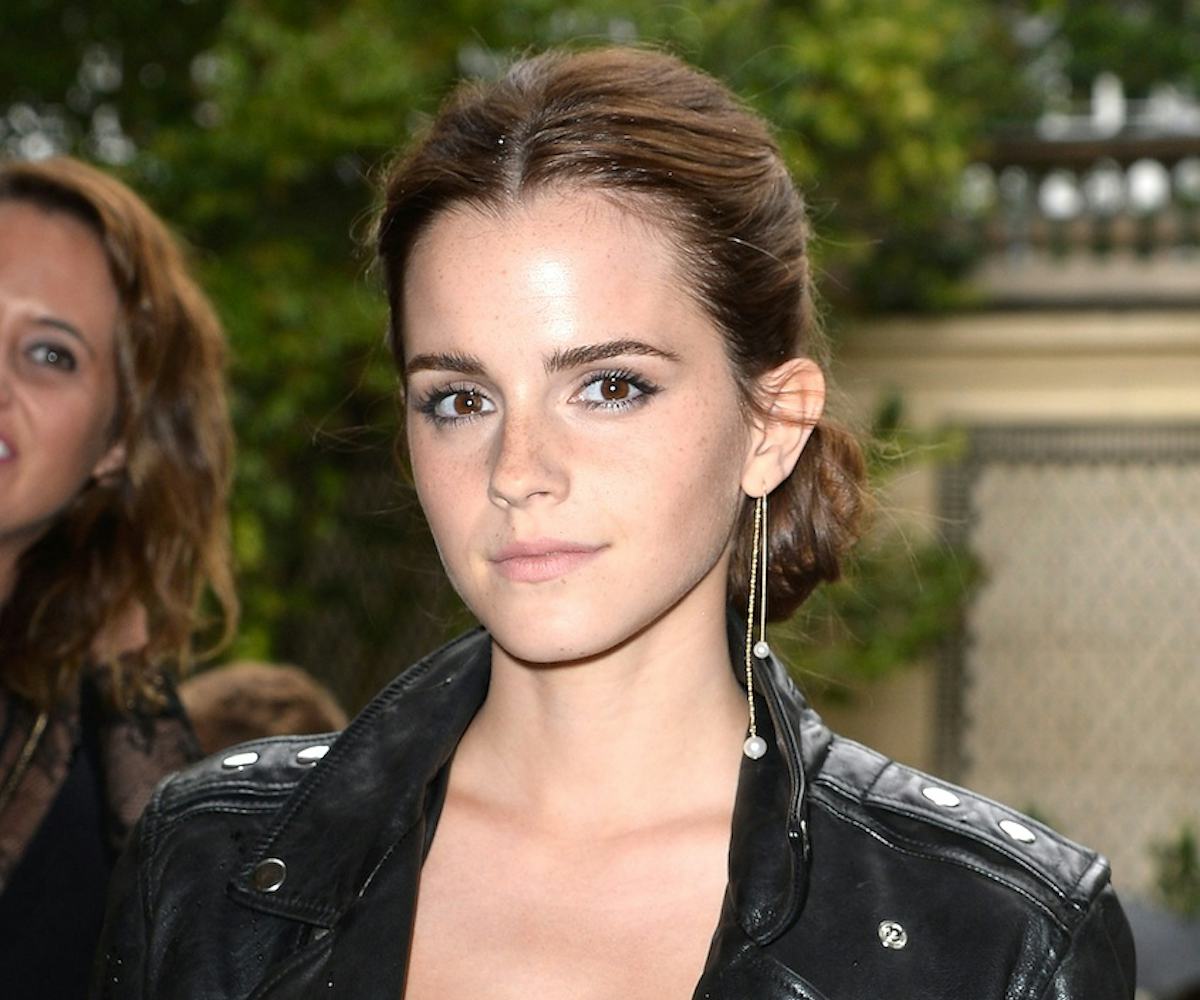 single process
emma watson proves one earring is all you need.
It's impossible to pick our favorite thing about Emma Watson's outfit at the Valentino Haute Couture show yesterday in Paris: her lace bandeau, her luxe leather jacket, or the fact the actress looked like the ringleader of a seriously badass (albeit classy) girl biker gang.
However, the piece of her ensemble we can't most get out of our heads, even 24 hours later, is her Delfina Delettrez earring (pun not intended, we swear!). Adorned with two pearls and located in just one ear, it's only the latest instance of Watson giving an accessory trend her own unexpected twist.
After all, this girl is clearly owning the earring game these days. And while it's easy enough to copy by wearing only one earring from your two-piece set, everyone from Catbird to Topshop have rolled out individual options. Or if you really can't decide, little sets of multiples so you can mix and match.
Click through the best Watson-inspired favorites below...and ta-da! One and done.