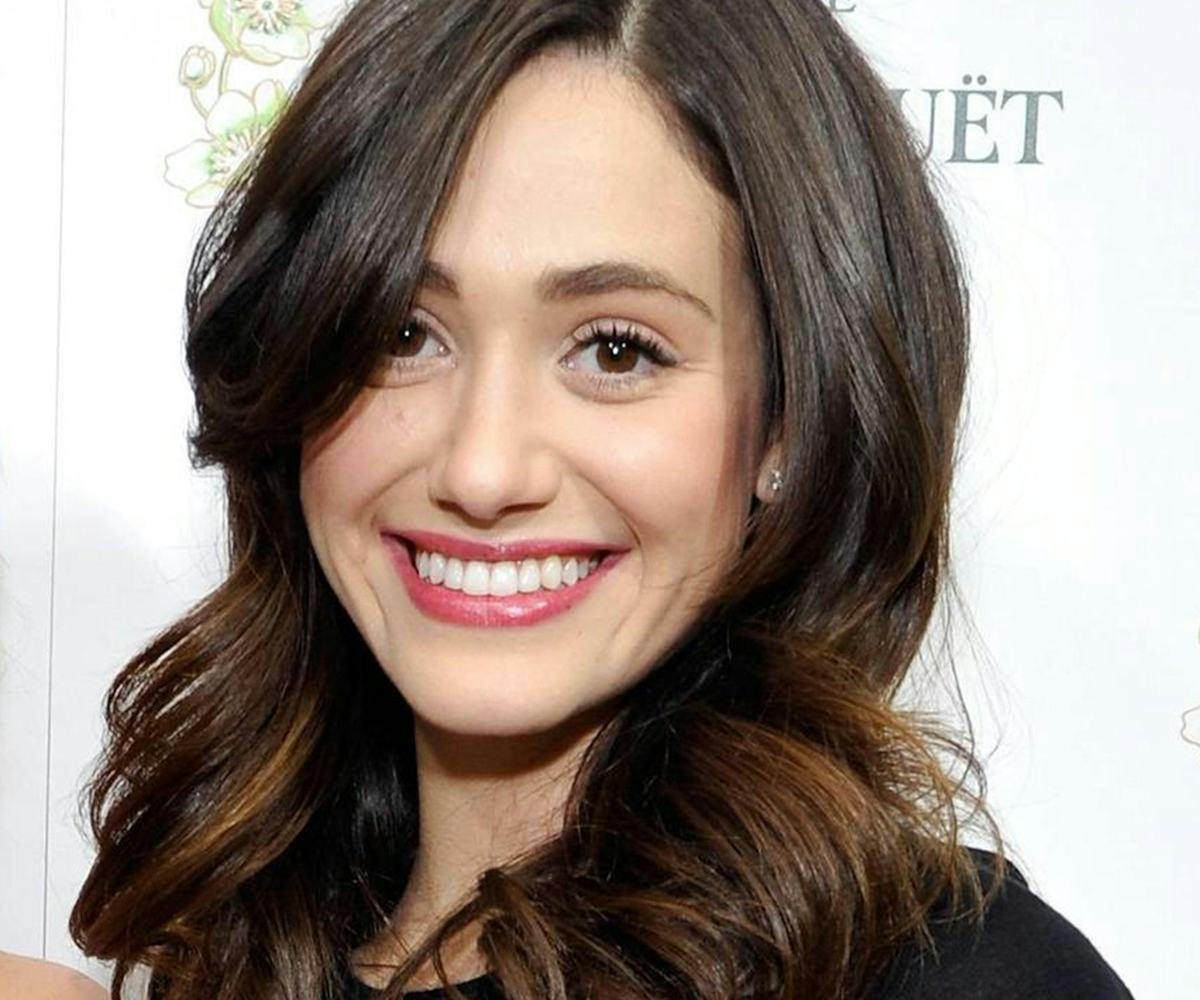 beauty queen: emmy rossum
what to put on when you just want to roll out of bed.
Sometimes we roll out of bed and our minds are just blank. Pulling together an outfit is hard enough--never mind tackling your beauty routine.
It's days like those when we KISS--keep it simple, stupid--and the best way to do that is just match your lipstick and blush. That's right, all you need to do is find the same shade for each, apply a quick coat of mascara, and you look like a totally pulled-together person.
Now we're not saying that's what Emmy Rossum did at the launch party for Ali Larter's new cookbook, but we do think her look is a perfect example of just how fuss-free in a good way the matchy-matchy thing looks. Don't have the products? Here you go:
CHEEK IT: Chanel Le Blush Creme de Chanel in Affinite - $38
If you're feeling exhausted, a rosy blush will help perk you up. This one doesn't even require any tools--aka a brush--for application.
MATCH IT: Maybelline ColorSensational Lipcolor in Let Me Pink - $6.63
Whatever cheek color you end up with, find a lipstick in the same shade and let it rip.
LASH IT: Mesmer-Eyes Mascara - $25
OK almost done, you can do it--just one quick swipe of mascara (this one tackles volume, length, and curl all in one, so you don't even have to bother with curling your lashes first) and you'll look like you've been up for hours.