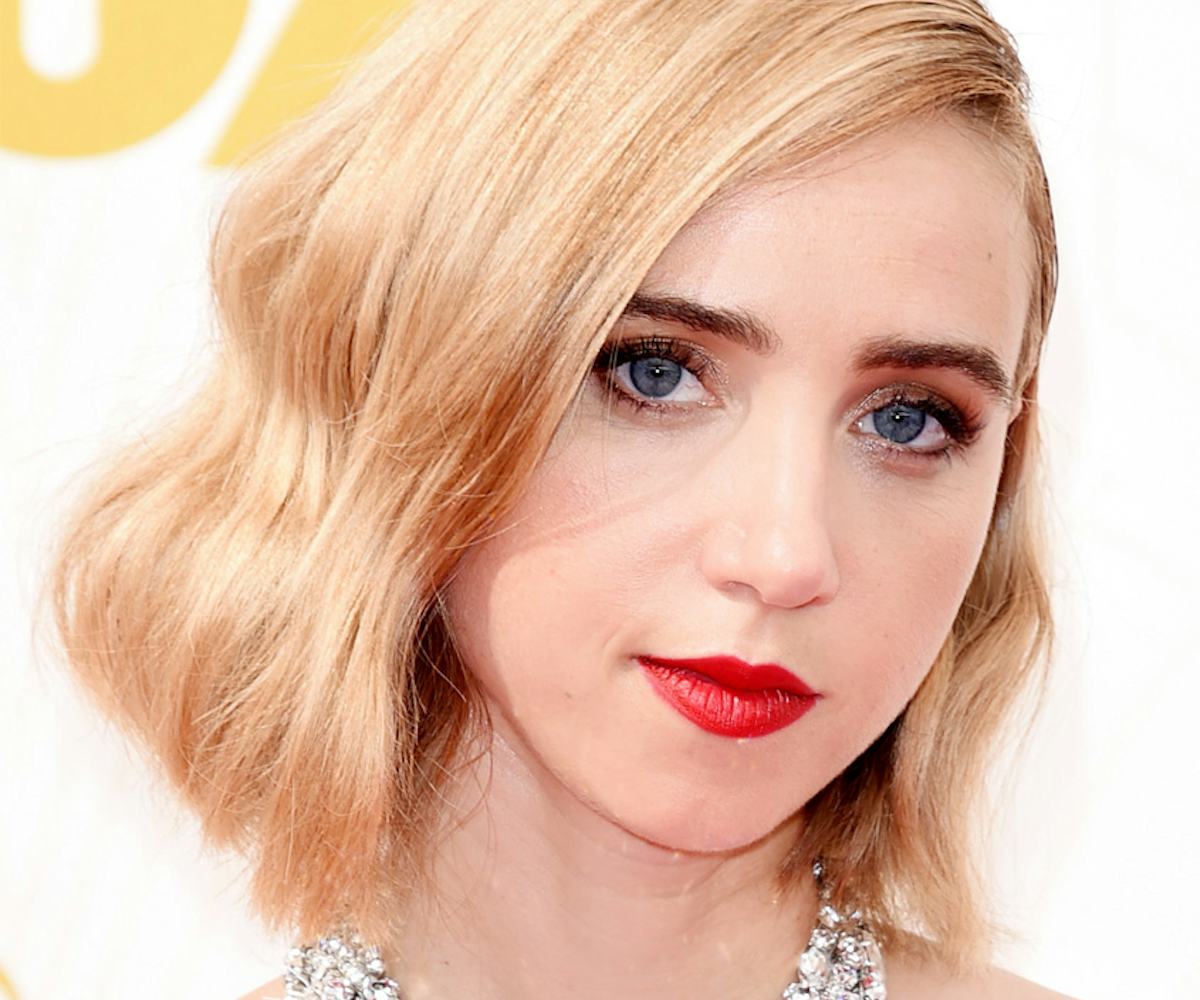 Photo by Jason Merritt / Getty Images
the most show-stopping beauty looks at the emmys
The 2015 Emmys red carpet saw a lot of princess moments. Each actor seemed so much in their element, choosing a best so-and-so was close to impossible. Okay, so that might be a slight exaggeration, but we're not lying when we say that everyone stepped their beauty game up this year. From red lips to slicked-back hair, the Emmys played host to a bevy of beautiful looks. Oddly (and perhaps most refreshingly), the most show-stopping looks weren't the most outrageous. Simplicity shined and the attainability of them all is reassuring. Click through to see for yourself.
Elisabeth Moss was among many actors to don the bold, red lip. It's her Old Hollywood waves and big, big lashes that made this beauty look one to definitely try.
Honestly, the simplicity of Sarah Hyland's burgundy moment and sun-kissed hair looked so effortless, we're going to take the time to repurpose this red-carpet stunner for the office.
Ariel Winter knows the value of putting a little blush on your lips.
Mad Men's Teyonah Parris served us a mean twirl, but crop in a little closer and you'd find one stunning beauty look. The big waves combined with a super-glamorous smokey eye made for one of the best looks of the evening.
Black-ish's Tracee Ellis Ross had us crossing our fingers we could keep this rosé look going for just a few more weeks, before fall rushes in.
It should go without saying that Laverne Cox is going to slay any red carpet she walks, but damn! This vampy look gave us so much life. Opting for a dark eyeliner look that's not black is exciting, and Cox rocked it like a pro.
Resident red-carpet queen Kerry Washington's faux-bob with red low-lights is our new fall 2015 inspiration.
If ever there was someone to make a red lip seem innocent, it'd be Zoe Kazan. 
Brunette Amy Poehler is a sassy Amy Poehler, but a warm auburn Amy Poehler is a spunkier Amy Poehler and we are SO here for her.
Hi, Emma Roberts? Veronica Lake called and told us to tell you she's very proud you pulled off the look with relatively effortless ease.
The 2015 Emmys were brought to you (in part) by slicked-back hair, and Jamie Alexander was the queen of the look.