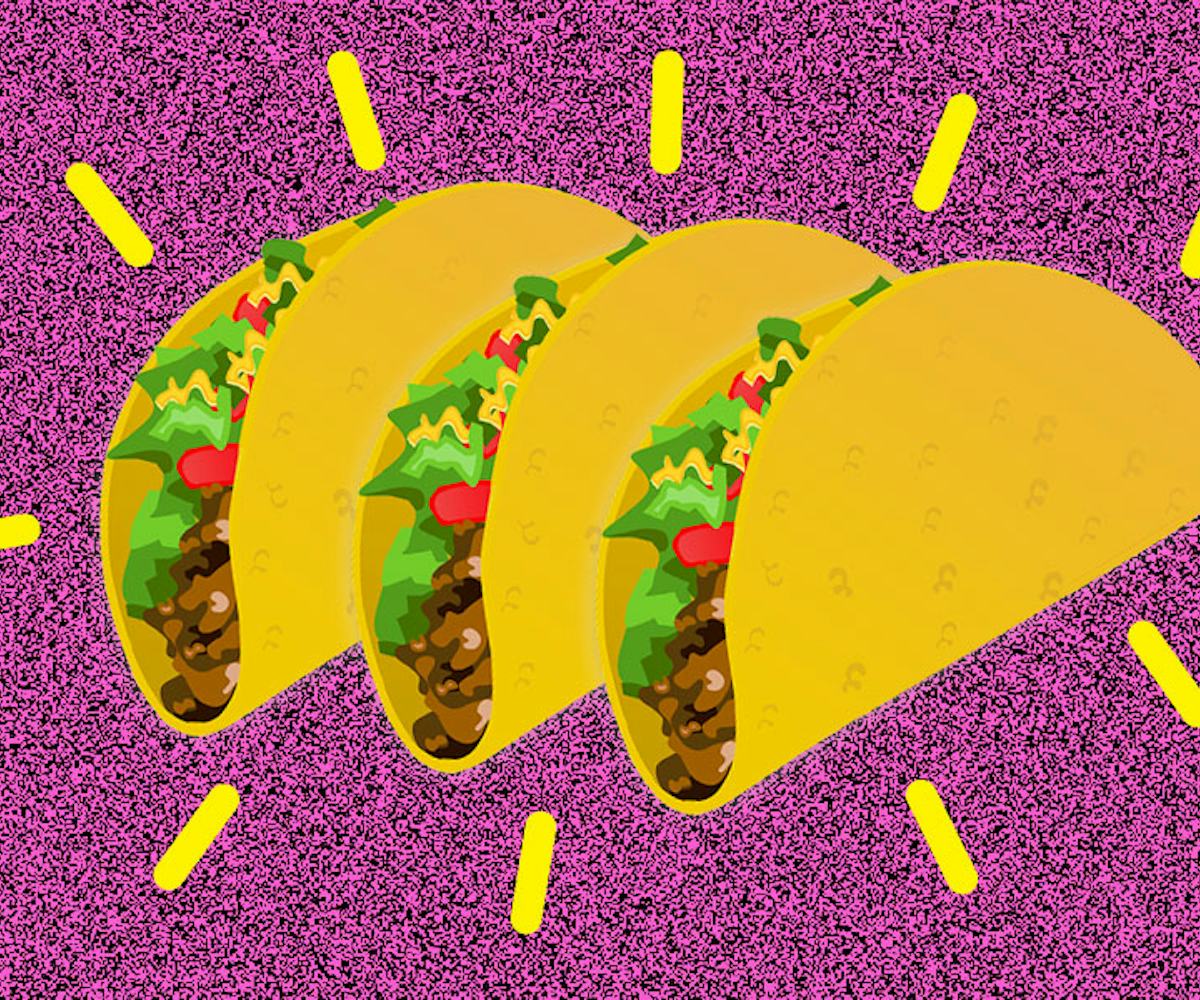 New Emojis Have Arrived, Including the Illusive Taco
and you can download them right now
Ever since we first downloaded emojis onto our phones all those many years ago, we have been dependent on them as a form of modern hieroglyphics. Thankfully, the last major emoji update finally gave us more much-needed diversity, and now, a new update for iOS 9.1 is giving us something else: the-long awaited taco emoji.
The iOS update will give us access to about 50 new emoji, including some new food options (cheese, burritos, popcorn), animal choices (turkey, lion, unicorn), and plenty of new, classic yellow faces, making it easier to communicate any possible emotion you could feel—because you contain multitudes but should not have to simply rely on words to express those multitudes. Yet the most exciting new emoji (even more so than the taco) is one we craved so much we didn't even dream it would become a reality: the middle finger.
You can check out the full list of new emojis here, but you can just as easily download them right now. Head to the general settings tab on your iPhone for the software update, and get crazy with your new emoji vocabulary.
(via Mashable)