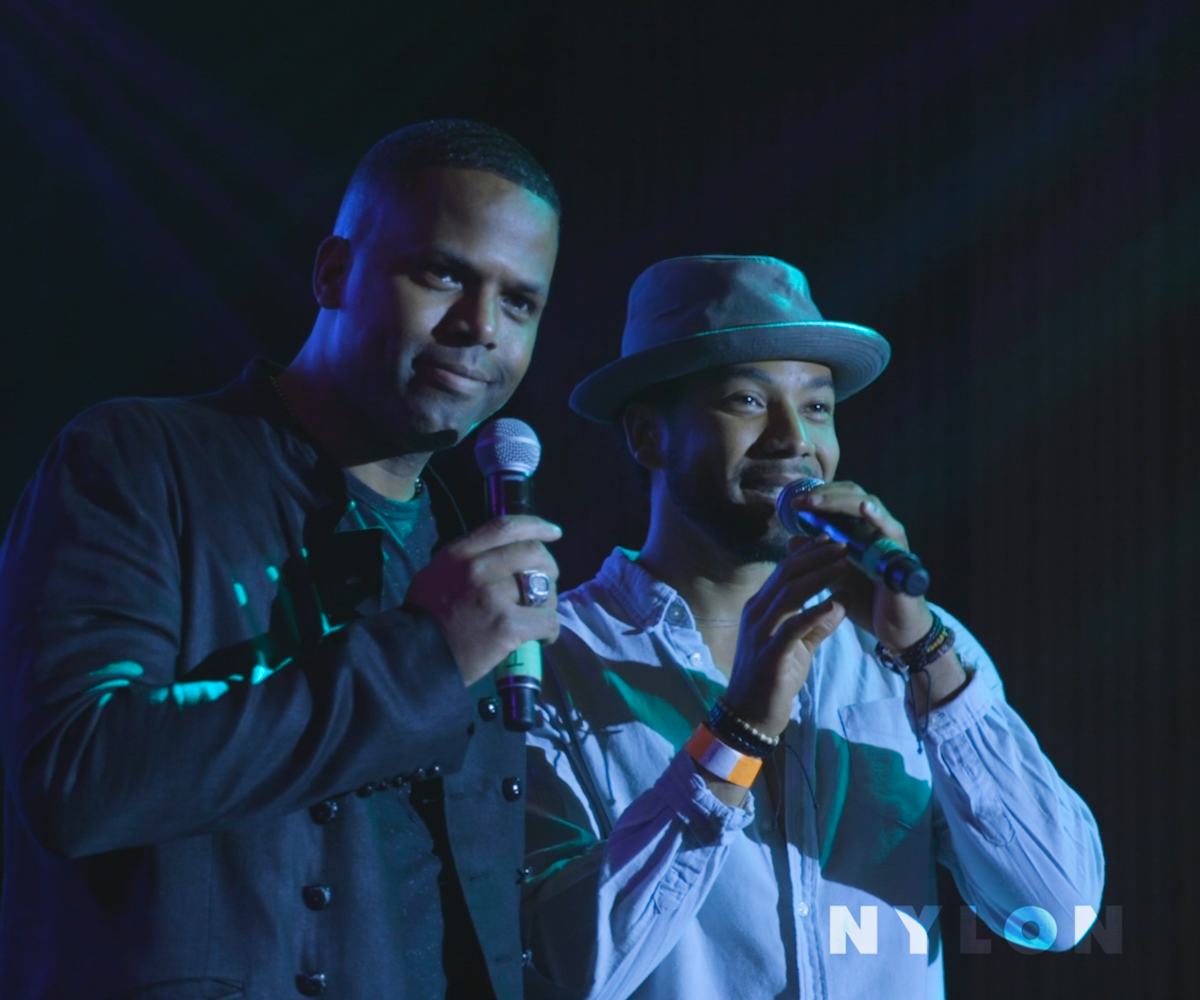 Watch 'Empire' Cast Members Discuss The Importance Of Diversity And Representation
"There's no one way to be something"
Last week, FOX and Pepsi teamed up to give Empire fans the ultimate treat: an in-depth discussion with the stars of the show and an exclusive first look at the show's TV-turned-IRL visual album, When Cookie Met Luscious. Cast members Jussie Smollett and Bre-Z and artist Jon Moody emphasized the significance of representation in the arts, while TV personality AJ Calloway hosted.
"It feels wonderful to portray such different types of characters," said Smollett. "What is diversity? Let's call it like it is, let's call it honesty. Let's call it the way that the world really is, and the fact that everybody should be able to see themselves reflected, as well as be able to be introduced to maybe other types of people that they didn't understand before." 
The event also included live performances from both Smollett and Bre-Z, as well as a live mural painting by Moody. Special guests in attendance included Real Housewives of Atlanta star Cynthia Bailey and rapper Da Brat.
"For me, I'm happy to say that it has inspired so many young women," said Bre-Z. "And people of the LGBTQ community are so inspired. It gives people hope and faith that things can happen." 
The two-part season finale of Empire airs May 17 on Fox.