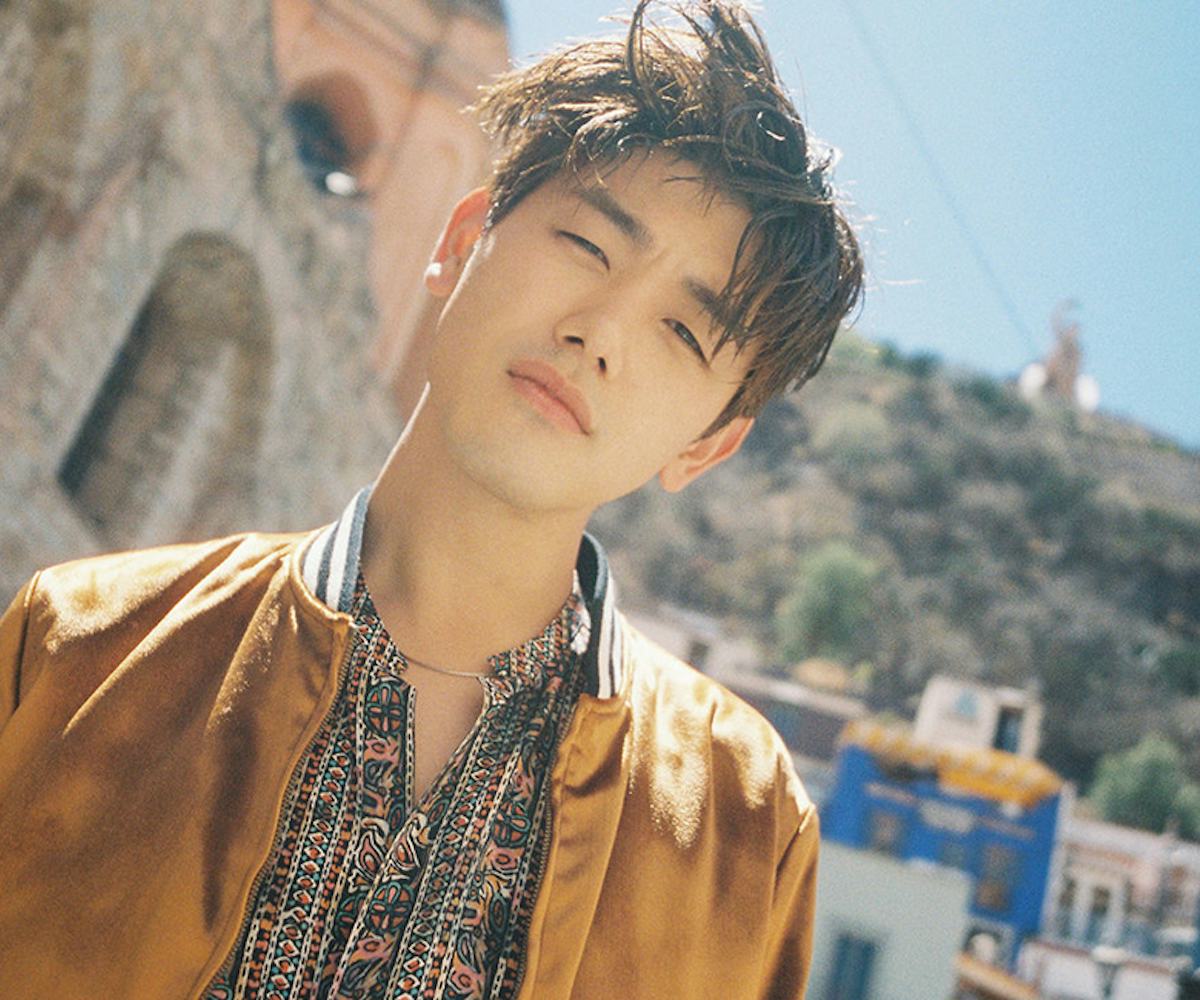 Photo courtesy of CJ E&M
K-Pop Singer Eric Nam Is Transforming The Typical Love Song
"I just wanted to do things that a lot of people weren't doing"
With K-pop finally reaching new heights on U.S. charts thanks to acts like BTS, NCT, and BLACKPINK, it's clear that listeners understand that the genre is not only about catchy songs and colorful music videos, but has the same soul and emotion of all the very best pop music.
Korean-American singer, songwriter, and TV host Eric Nam is a clear example of this. The 29-year-old, who was born in Atlanta, has been promoting his third EP Honestly for the past three months and just ended his mostly sold-out North American tour. But this is just the latest stage of what has been quite a journey for Nam, whose sound has evolved in recent years, as he has developed his own voice more and more.
In order to find and embrace a new sound and feel comfortable with it, Nam had to let go of his prior image as one of K-pop's "sweethearts," and break out of that mold. He says, "[I] was perceived simply as a romantic guy next door, which is great, but I think there are multiple sides to a person and his/her personality and I wanted to show different sides of myself visually and sonically."
And his new sound reflects this. It's still romantic music, but it's not only about being heartbroken, and instead better reflects the real stages and feelings involved in the end of a relationship. "I just wanted to do things that a lot of people weren't doing. It's easy to talk about how great love is or how you feel heartbroken after a breakup, but it's not as easy to talk about the process of going through the end of a relationship," he says, adding: "I also wanted to approach it in a way that was a lot more relatable to people."
Though Nam had been warned that audiences might not want this more nuanced take on romance, he proved naysayers wrong when Honestly debuted at No. 6 on Billboard's World Album Chart, marking Nam's first top 10 entry on the ranking. Nam, though, says that this wasn't his primary goal: "I don't know if I'm, at the moment, really trying to get into Western media. I think I'm just doing me, my music, my shows, and my stories."
And Nam is prepared to go pretty much anywhere from here, saying, "I feel like I've always been drawn to a very diverse range of music and I've always enjoyed experimenting, so I'm not quite sure where exactly my music will go."
Photo courtesy of CJ E&M
Wherever Nam does go, it's pretty clear that his base will follow; his fans keep close watch on his trips, shoots, and daily life via his Instagram account, where he's been growing not only his Korean and American audience but, also, his Latin American fan base, one of the biggest for a solo K-pop artist. Nam says, "I'd love to do some collabs or music with Latin artists and in Latin America—we're working on it! I just really love Latin America and the language, culture, foods, people, and it's a place I grew up visiting pretty often."
It's Nam's excitement to blend different cultures and experiences into his music that makes us so excited to see where he goes next, as he blends elements of different worlds, making a sound that is only his own.