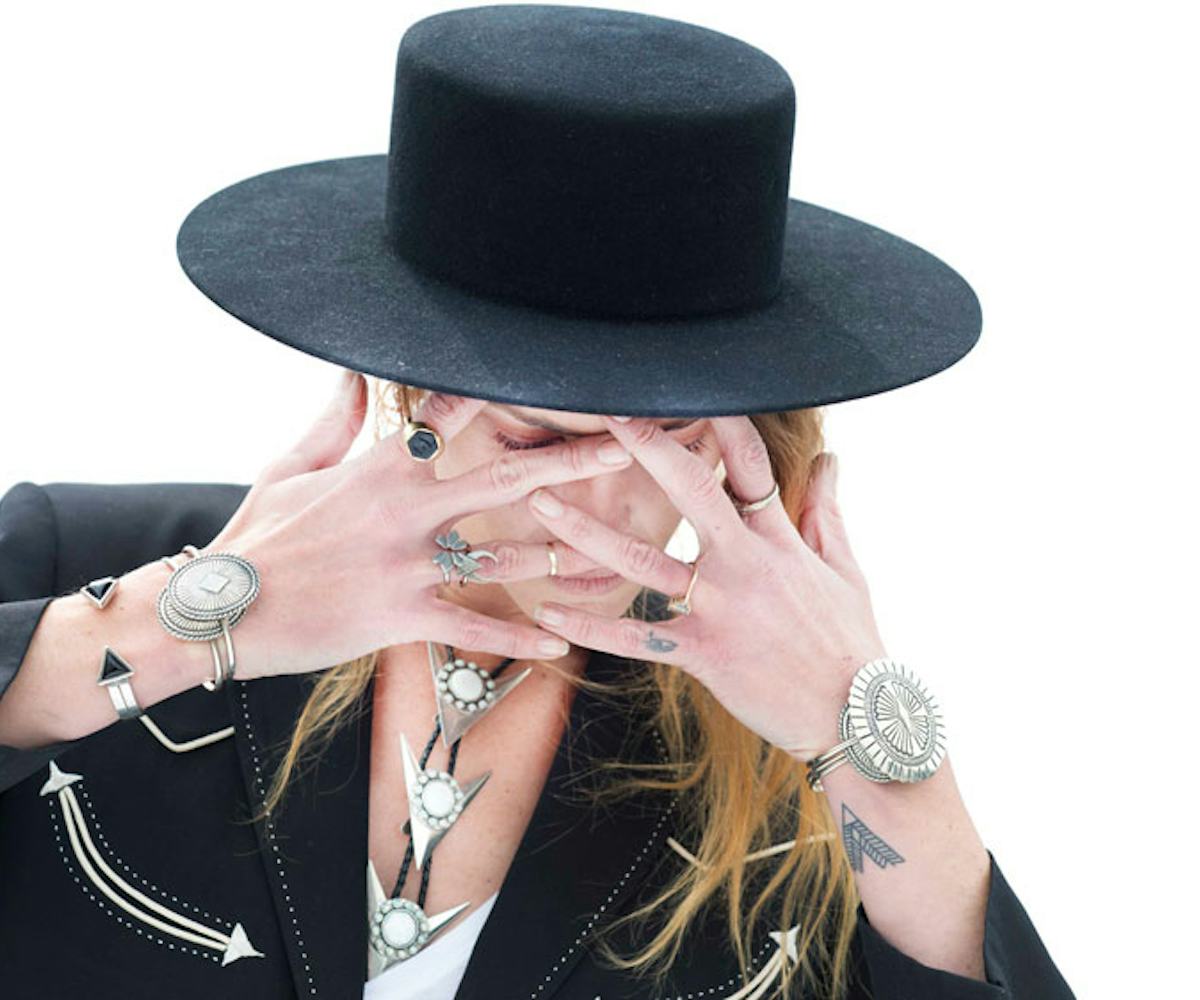 Photo courtesy of The2Bandits
the cool-girl southwest-inspired jewelry line you've been waiting for
saddle up, 2bandits babes
Rock and country lovers rejoice: The For Nudie by The2Bandits collection is finally here. Inspired by Southwestern style, the line features jewelry influenced by the notorious custom Nudie suits worn by every rock and country god, from Elvis to Sonny and Cher. So naturally Texan native Erin Wasson jumped on board.
For Nudie by The2Bandits features a range of must-have accessories including rings, pins, antique plated pendants, bolo ties, and neck cuffs. Made of blue turquoise, moonstone, and opal, the pieces are both natural and statement-making, a.k.a. the perfect throw-on addition to any outfit.
Wasson added her cool girl flair to the project by art directing, co-producing, and modeling the lookbook. The2Bandits also teamed up with The Valley Rellics Museum in LA to honor Nudie Cohn himself. 20% of the proceeds go directly to the museum.
Shop the collab at The 2Bandits and at select PacSun stores. Click through the gallery to see the lookbook.
Show em that this ain't your first rodeo.
There's nothing to get choked up about when you're rocking this necklace.
Loving these rings 'n things for a badass look.
Jewelry that makes you look back at it.
Shake it off in some metallic fringe.
And finally, a shoutout to the amazing Nudie Cohen.