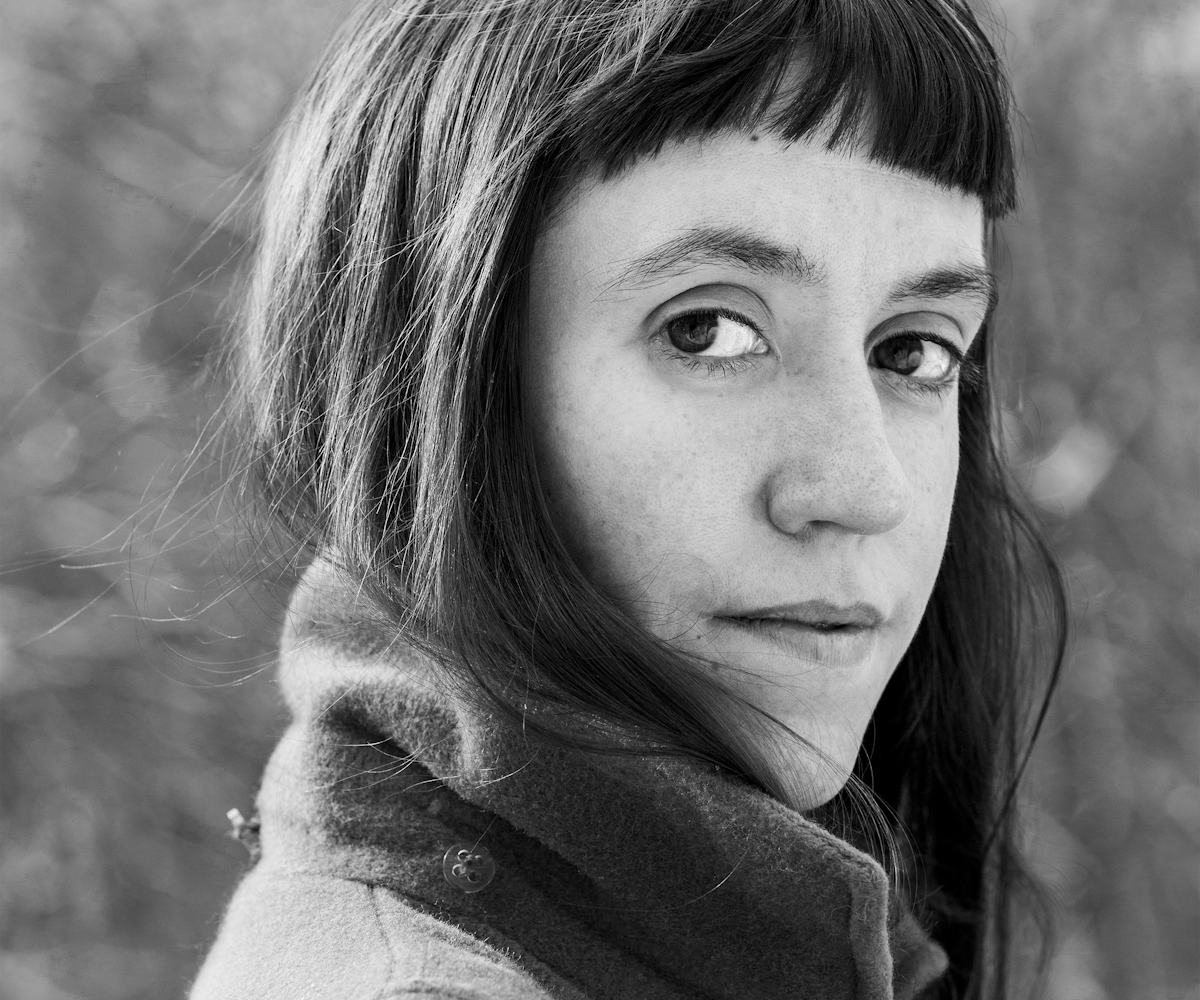 Photographed by Richard Gin
Eskimeaux's Video Will Make You Miss Your Pets
In 2015, indie kids everywhere found solace in the gentle noise from Eskimeaux's O.K album. The musical project is fronted by Gabrielle Smith, who you're most likely familiar with if you spend a great deal of time alone in your bedroom listening to her pal Frankie Cosmos. Smith's voice is like a loyal friend that you need to hear in your life more than you care to admit, except there's pleasant music playing in the background. She gets you better than anyone else ever did
On April 15, the Brooklyn-based band will release a mini album called Year of the Rabbit on Double Whammy Whammy. The discography serves as a collection of songs that capture Eskimeaux's live sound in an organic way—this lineup includes Emily Sprague and Felix Walworth, both of whom are members of Florist and the Epoch collective. Today, NYLON is premiering the music video for Eskimeaux's brand-new single "Drunk."
"I wrote 'Drunk' during a song-a-day project I did last spring. As my life becomes more and more busy with touring and the endless complexities of being a self-employed artist, small moments of domesticity like being a little bit drunk walking around with my partner become welcome breaks from my usual life," said Smith. "I think this whole album, Year of the Rabbit, is about claiming some control over my life in a time when things are very chaotic, and about finding strength in the quiet moments when art is made."
Watch the entire video, below.  Pre-order Eskimeaux's album
.
If you're really feeling the vibes, catch Eskimeaux on tour next month.
4/1 - Brooklyn, NY @ Shea Stadium * #
4/2 - Brooklyn, NY @ Shea Stadium * #
4/3 - Washington, DC  @ DC9 * #
4/4 - Richmond, VA @ Strange Matter * #
4/5 - Chapel Hill, NC @ Kings * #
4/6 - Atlanta, GA @ The Masquerade (Purgatory) * #
4/7 - Birmingham, AL @ Syndicate Lounge * #
4/8 - New Orleans, LA @ Siberia * #
4/9 - Dallas, TX @ Club Dada * #
4/10 - Austin, TX @ Sidewinder * #
4/12 - Santa Fe, NM @ Meow Wolf * #
4/13 - Phoenix, AZ @ The Rebel Lounge *
4/14 - Los Angeles, CA @ The Echo * ^ #
4/15 - San Diego, CA @ Che Café * ^ #
4/16 - San Francisco, CA @ Swedish American Hall * ^ #
4/18 - Portland, OR @ Analog Theater * ^ 
4/20 - Seattle, WA @ Vera Project * ^
4/22 - Salt Lake City, UT @ Diabolical Records * ^
4/23 - Denver, CO @ Lost Lake * ^
4/25 - Minneapolis, MN @ 7th St Entry * ^
4/26 - Madison, WI @ High Noon * ^
4/27 - Chicago, IL @ Lincoln Hall * ^
4/28 - Cleveland, OH @ Mahall's * ^
4/29 - Pittsburgh, PA @ Mr. Roboto Project * ^
4/30 - Philadelphia, PA @ First Unitarian Church * ^
5/1 - New York, NY @ Market Hotel * ^
5/6 - Kingston, NY @ BSP Lounge
5/12 - Somerville, MA @ ONCE Ballroom ~
5/13 - Providence, RI @ Aurora ~
* w/ Frankie Cosmos
# w/ Anna McClellan
^ w/ Yowler
~ w/ free cake for every creature