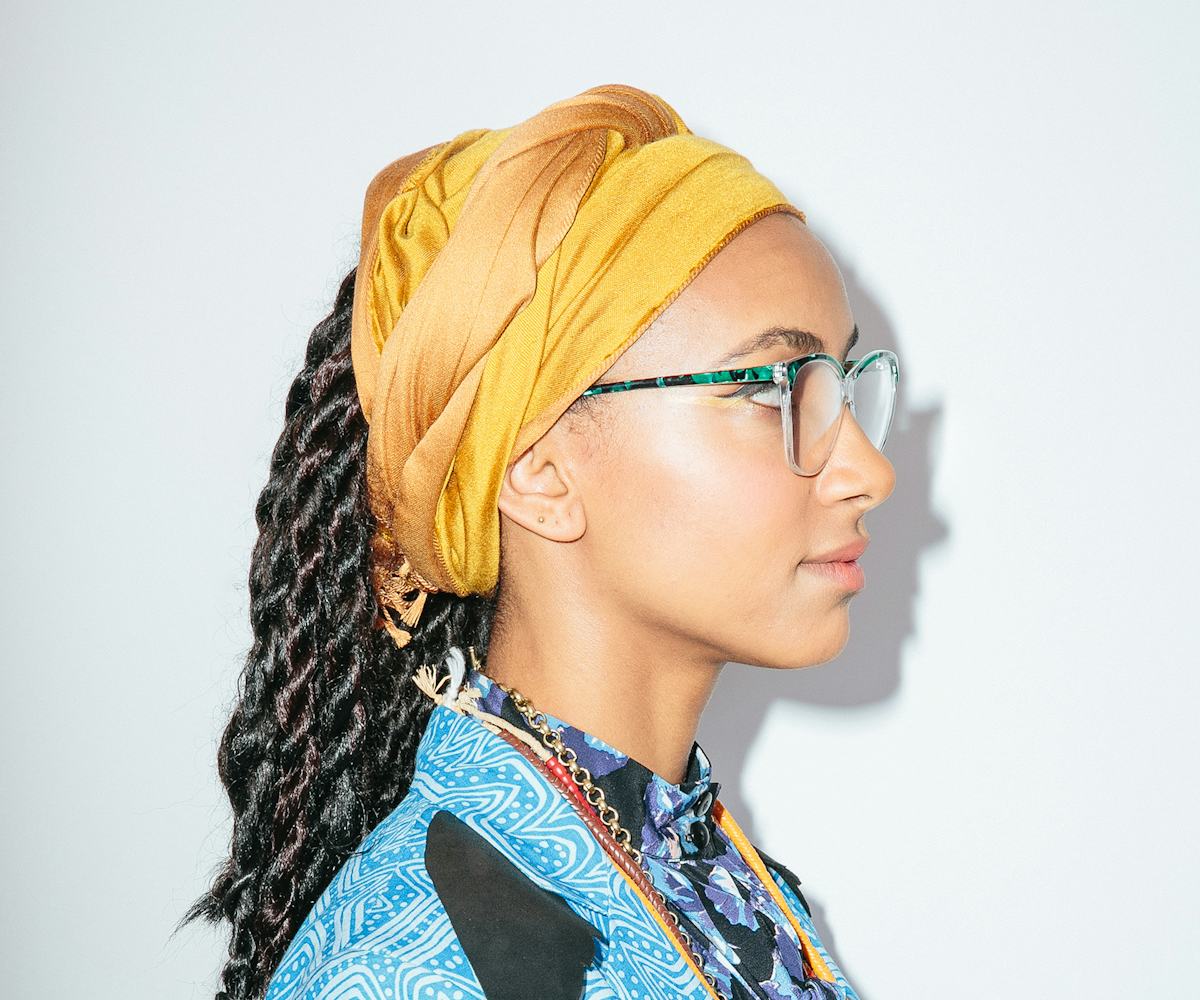 Photographed by Tawni Bannister. Hair: Andrita Renee at Crosby Carter Management. Makeup: William Murphy at Atelier Management using Diorskin Star.
Take A Note From Esperanza Spalding's Eclectic Playlist
like nothing you've heard before
The following feature appears in the March 2016 issue of NYLON.
Esperanza Spalding is all about pushing boundaries and confounding expectations of what a jazz artist can create. The 31-year-old singer, bass player, and composer found international acclaim after grabbing a Grammy for best new artist in 2011, and has since been unleashing albums that fuse her classical jazz roots and soaring voice with genre-splicing tendencies. Her latest project, Emily's D+Evolution (out March 4), presents a fresh persona to the world, using her own middle name. "I realized the Emily character needed to come through and speak," says Spalding from her Prospect Heights, Brooklyn apartment, where she lives when she's not in her hometown of Portland, Oregon. "While writing this project, I was continually asking myself how I could express myself as Emily." The 12-track, self-produced album is true to Spalding's freewheeling spirit, blending neo-soul influences with fierce funk-guitar licks and expansive jazz rhythms, while filtering the songs through "a theatrical lens" that she says will take the experience to a whole other level when performed live. 
Taking a cue from her rebellious approach to traditional musical boundaries, we asked Spalding to curate a list of songs that boldly defy fusty genre definitions. After the jump, she waxes poetic on the tracks that she's chosen.