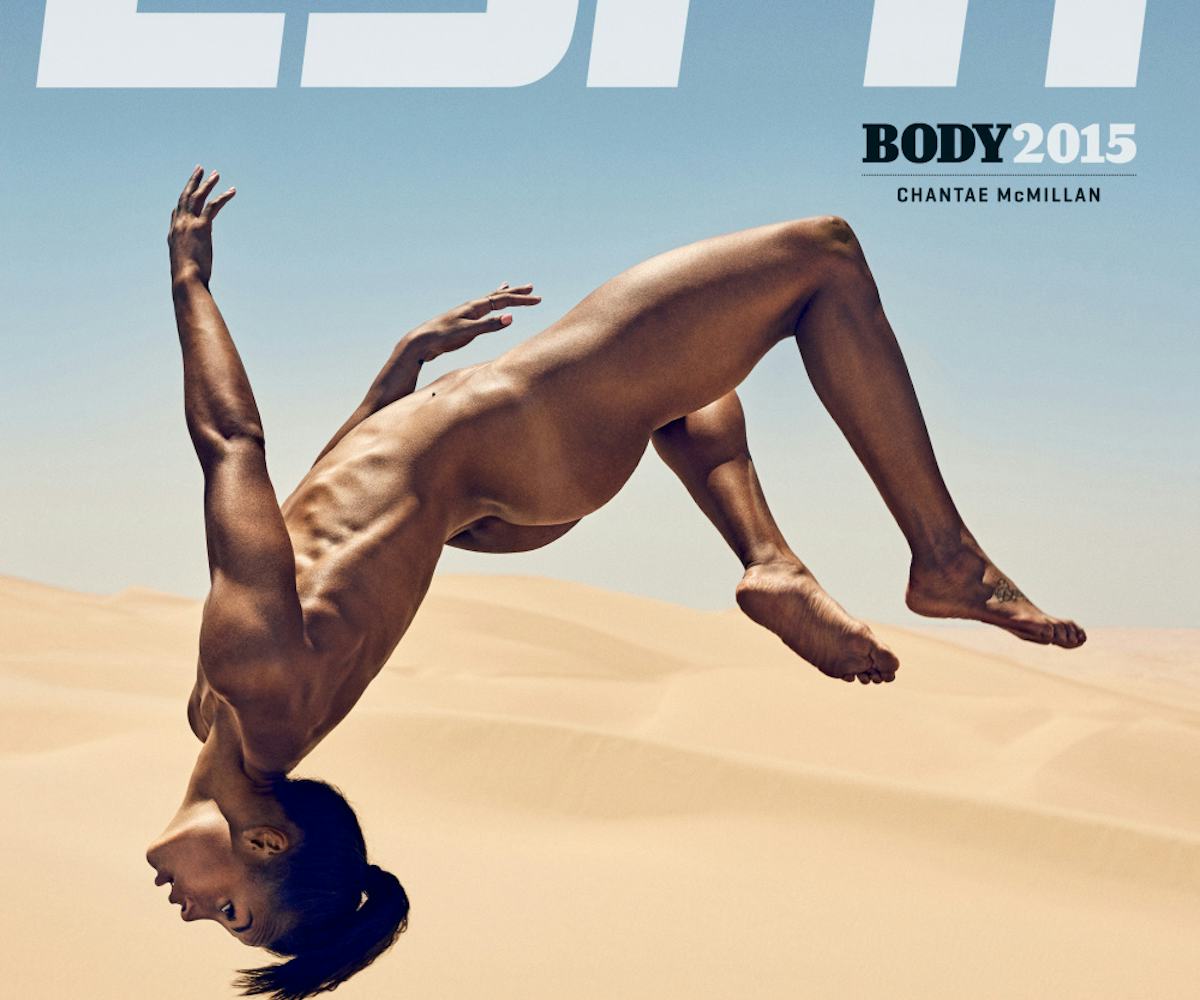 Photos via ESPN The Magazine
espn's body issue has arrived, and it is glorious
ESPN The Magazine's seventh annual Body Issue is here, and we're not talking about the one featuing models in bikinis. Instead, the sports giant's publication uses the occasion to celebrate the human form in its peak physical form, by posing some of the world's top athletes from a wide array of sports in Herculean positions, and shooting them in lighting that accentuates every groove and crevasse. And oh yeah, they're totally naked.
The six separate covers feature New York Giants star wide receiver Odell Beckham Jr., Olympic swimmer Natalie Coughlin, Washington Nationals stud Bryce Harper, Cleveland Cavaliers forward Kevin Love, American track star Amanda Bigson, and star heptathlete Chantae McMillan. They're totally awesome and inspiring, especially Bigson, who demonstrates that being a world-class athlete does not equal zero percent body fat. Strength, stamina, agility, and coordination comes in many forms.
Inside, there is much of the same, with star athletes showing off the physiques that allow them to compete at the highest level of their chosen sports. WNBA superstar Brittney Griner, hockey ace Tyler Sequin, and skateboarder Leticia Bufoni are among those that make appearances. Check them out here, and click through the gallery to see some of our favorites.