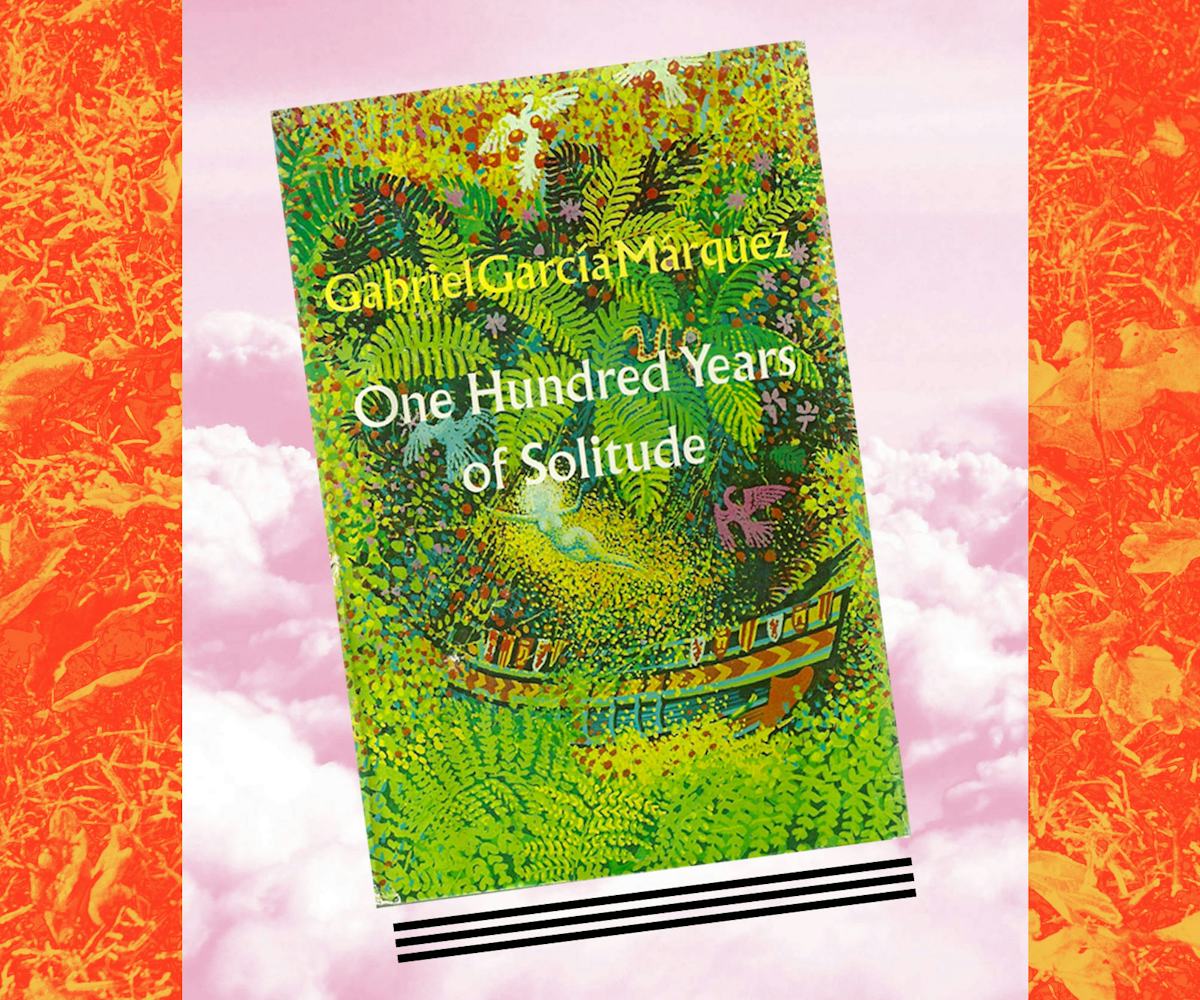 All 88 Of The Books On The 'Gilmore Girls' Reading List That You Really Need To Read
Over the course of beloved television series Gilmore Girls, one thing became crystal clear: Rory Gilmore really loves to read. While viewers didn't need to be particularly perceptive to pick up on this personality trait, it did take a certain kind of viewer, one with an obsessive attention to detail, to compile the official Gilmore Girls reading list that's been floating around the internet for the last several years. Specifically, it took Australian writer Patrick Lenton to come up with the 337 books that Rory could be seen with during the series' seven season run. Lenton published the full list on his website, and has been diligently slogging through it as part of the Rory Gilmore Reading List Challenge. (He is now up to 52.)
While we commend Lenton's tenacious and completist approach to said challenge, we think there's another way to do this, a way which doesn't involve reading all 337 books, but which will still make you feel more connected than ever before to all things Gilmore. Because, really, isn't that the point of a Gilmore Girls reading list? To make the intrepid reader feel like they're in Stars Hollow, drinking coffee at Luke's Diner, and listening in on conversations happening at rapid-fire speed? Of course it is. And how are you going to do that if you're spending all your time reading 337 books? Simply put: You won't. Rather, you'll feel overextended and world- (or at least word-) weary, and won't have the energy to even get enthused for the upcoming Gilmore Girls revival. And wouldn't that be a shame?
Rather, before you reimmerse yourself in the world of Stars Hollow, take some time doing what Rory, as per her high school valedictory speech, would do, and spend some time in "a world of books," where you too can feel like you've become "a resident of Faulkner's Yoknapatawpha County, hunted the white whale aboard the Pequod, fought alongside Napoleon, sailed a raft with Huck and Jim, committed absurdities with Ignatius J. Reilly, rode a sad train with Anna Karenina, and strolled down Swann's Way."
The Essentials
These are the books Rory alluded to during her graduation speech, so clearly they meant a great deal to her and her development into the fast-talking bookworm she grew to be. So what better place to start than with these nine books? Nowhere. If you only read some of the 339 books that Rory did, read these. They're classics, all of them, so you'll learn something about the world that is, the one that was, and, of course, a little something about yourself along the way.
1) As I Lay Dying by William Faulkner
2) Sanctuary by William Faulkner
3) The Sound and the Fury by William Faulkner
4) Moby Dick by Herman Melville
5) War and Peace by Leo Tolstoy
6) Adventures of Huckleberry Finn by Mark Twain
7) A Confederacy of Dunces by John Kennedy Toole
8) Anna Karenina by Leo Tolstoy
9) Swann's Way by Marcel Proust
Young Adult Picks
Rory Gilmore read a lot of super-sophisticated books for a high school student. Or, for anyone, really. So maybe you just want to tackle some of her Young Adult choices instead of diving straight into Proust? Perhaps! We don't blame you. And, besides, her YA selections are all really great and worth reading no matter your age.
10) The Diary of a Young Girl by Anne Frank
11) The Curious Incident of the Dog in the Night-Time by Mark Haddon
12) The Catcher in the Rye by J. D. Salinger
13) Franny and Zooey by J. D. Salinger
14) Deenie by Judy Blume
15) The Bell Jar by Sylvia Plath
16) Emily the Strange by Rob Reger
17) The Perks of Being a Wallflower by Stephen Chbosky
18) Carrie by Stephen King
19) A Tree Grows in Brooklyn by Betty Smith
20) The Virgin Suicides by Jeffrey Eugenides
21) Girl, Interrupted by Susanna Kaysen
22) The Crucible by Arthur Miller
23) To Kill a Mockingbird by Harper Lee
24) The Outsiders by S. E. Hinton
25) Flowers for Algernon by Daniel Keyes
Pulp Fiction
Far be it from us to say that any book is trashy (we fully believe some books suck, but that has nothing to do with any elitist standards), but some of the the books on Rory's reading list are a little more... refined than others. Here, though, is a celebration of the most compulsively readable tomes that Rory toted all around Stars Hollow.
26) Valley of the Dolls by Jacqueline Susann
27) Terms of Endearment by Larry McMurtry
28) R Is for Ricochet by Sue Grafton
29) The Shining by Stephen King
30) The Dirt: Confessions of the World's Most Notorious Rock Band by Tommy Lee, Vince Neil, Mick Mars and Nikki Sixx
31) The Da Vinci Code by Dan Brown
32) Rosemary's Baby by Ira Levin
33) Fear and Loathing in Las Vegas by Hunter S. Thompson
34) The Nanny Diaries by Emma McLaughlin
35) The Godfather: Book 1 by Mario Puzo
Not Lost in Translation
Rory's reading list spans genres and time periods, and the authors on it offer a variety of voices from all over the world. Here are some of the books which share the stories of authors from across the globe.
36) Wuthering Heights by Emily Bronte
37) The Name of the Rose by Umberto Eco
38) Reading Lolita in Tehran: A Memoir in Books by Azar Nafisi
39) Mrs. Dalloway by Virginia Woolf
40) Cousin Bette by Honore de Balzac
41) Crime and Punishment by Fyodor Dostoevsky
42) The Shadow of the Wind by Carlos Ruiz Zafon
43) One Hundred Years of Solitude by Gabriel Garcia Marquez
44) Night by Elie Wiesel
45) The Kite Runner by Khaled Hosseini
46) The House of the Spirits by Isabel Allende
47) Out of Africa by Isac Dinesen
48) The Hunchback of Notre Dame by Victor Hugo
49) The Bhagavad Gita
50) The Trial by Franz Kafka
51) Sense and Sensibility by Jane Austen
52) The Master and Margarita by Mikhail Bulgakov
Fact Is Stranger Than Fiction
Rory might lean more heavily toward fiction than non-, but here are some of the best true-to-life tales on her list. Some of these are more investigatory, true crime-type tomes, and others are elegant and reflective memoirs. All are brilliant and well worth a read.
53) The Year of Magical Thinking by Joan Didion
54) Nickel and Dimed by Barbara Ehrenreich
55) Angela's Ashes by Frank McCourt
56) Bitch in Praise of Difficult Women by Elizabeth Wurtzel
57) The Devil in the White City: Murder, Magic, and Madness at the Fair that Changed America by Erik Larson
58) Living History by Hillary Rodham Clinton
59) Me Talk Pretty One Day by David Sedaris
60) The Second Sex by Simone de Beauvoir
61) Kitchen Confidential: Adventures in the Culinary Underbelly by Anthony Bourdain 
62) Secrets of the Flesh: A Life of Colette by Judith Thurman
63) Speak, Memory by Vladimir Nabokov
64) Seabiscuit: An American Legend by Laura Hillenbrand
65) Stiff: The Curious Lives of Human Cadavers by Mary Roach
66) I'm With the Band by Pamela des Barres
67) The Unabridged Journals of Sylvia Plath 1950-1962 by Sylvia Plath
68) Sybil by Flora Rheta Schreiber
69) In Cold Blood by Truman Capote
70) Autobiography of a Face by Lucy Grealy
The Best of the Rest
Simply put, these books defy easy categorization, but they all ought to be read for no more reason other than that they're provocative, fulfilling works of art, and isn't that reason enough? Yes. Yes, it is.
71) The Amazing Adventures of Kavalier & Clay by Michael Chabon
72) Beloved by Toni Morrison
73) Fahrenheit 451 by Ray Bradbury
74) Gender Trouble by Judith Butler
75) Slaughterhouse Five by Kurt Vonnegut
76) Oryx and Crake by Margaret Atwood
77) Sophie's Choice by William Styron
78) Tender Is The Night by F. Scott Fitzgerald
79) Rebecca by Daphne du Maurier
80) The Complete Poems by Anne Sexton
81) Atonement by Ian McEwan
82) The God of Small Things by Arundhati Roy
83) Middlesex by Jeffrey Eugenides
84) The Namesake by Jhumpa Lahiri
85) The Joy Luck Club by Amy Tan
86) Charlotte's Web by E. B. White
87) Eloise by Kay Thompson
88) Siddhartha by Hermann Hesse