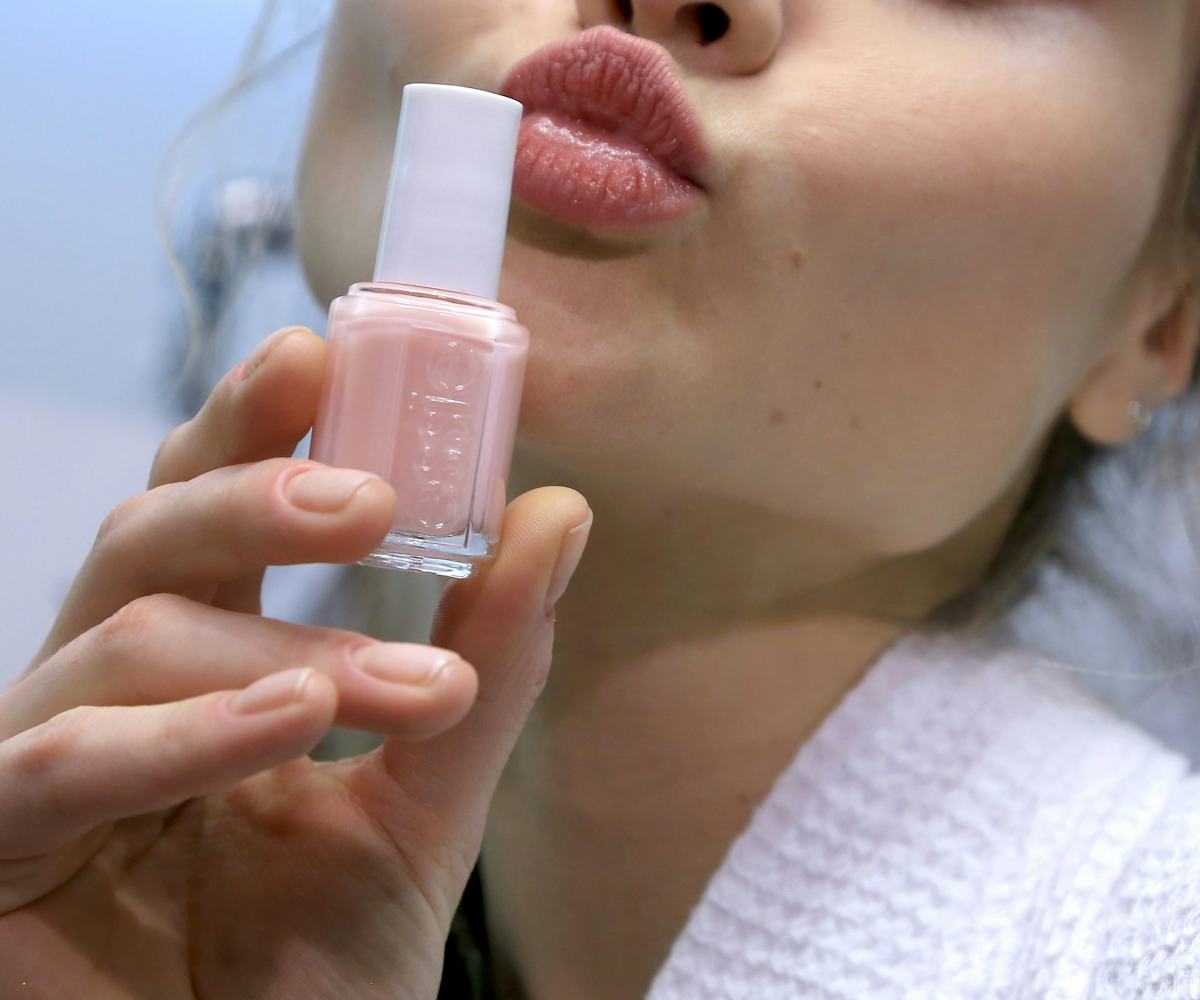 Photo by Anna Webber/Getty Images
Essie Has Gotten A Super Chic New Look
Throughout the course of your lifetime, you are bound to see a lot of things change in the world. It might be difficult at first, but you'll learn to adjust in due time. That is until something major happens like when Essie decides to switch up its traditional bottle shape for something new and avant-garde.
The brand broke the news at the Met Gala on Monday when it debuted the brand new Gel Couture collection, a new line of nail polish that lasts 14 days long with a gel couture top coat. (In other words, no UV necessary!) Don't get it twisted though, the new bottle is exclusive to the collection. (Its geometric design makes the polishes look like it rolled straight off an ice skating rink.) Apparently, the new shape is a fresh take on "covetable, twirling dresses of the runway" though.
Inspired by fashion masterpieces, the entire collection is supposed to provide customers with "a rare glimpse into the world of quality craftsmanship and artistry—from the atelier to the after party." With a chic bottle like that, the message couldn't be more clear. 
Essie's 42-piece Gel Couture collection hits shelves this June. When you think you're finally ready, take a look at the new bottle, below.
Photo courtesy of Essie