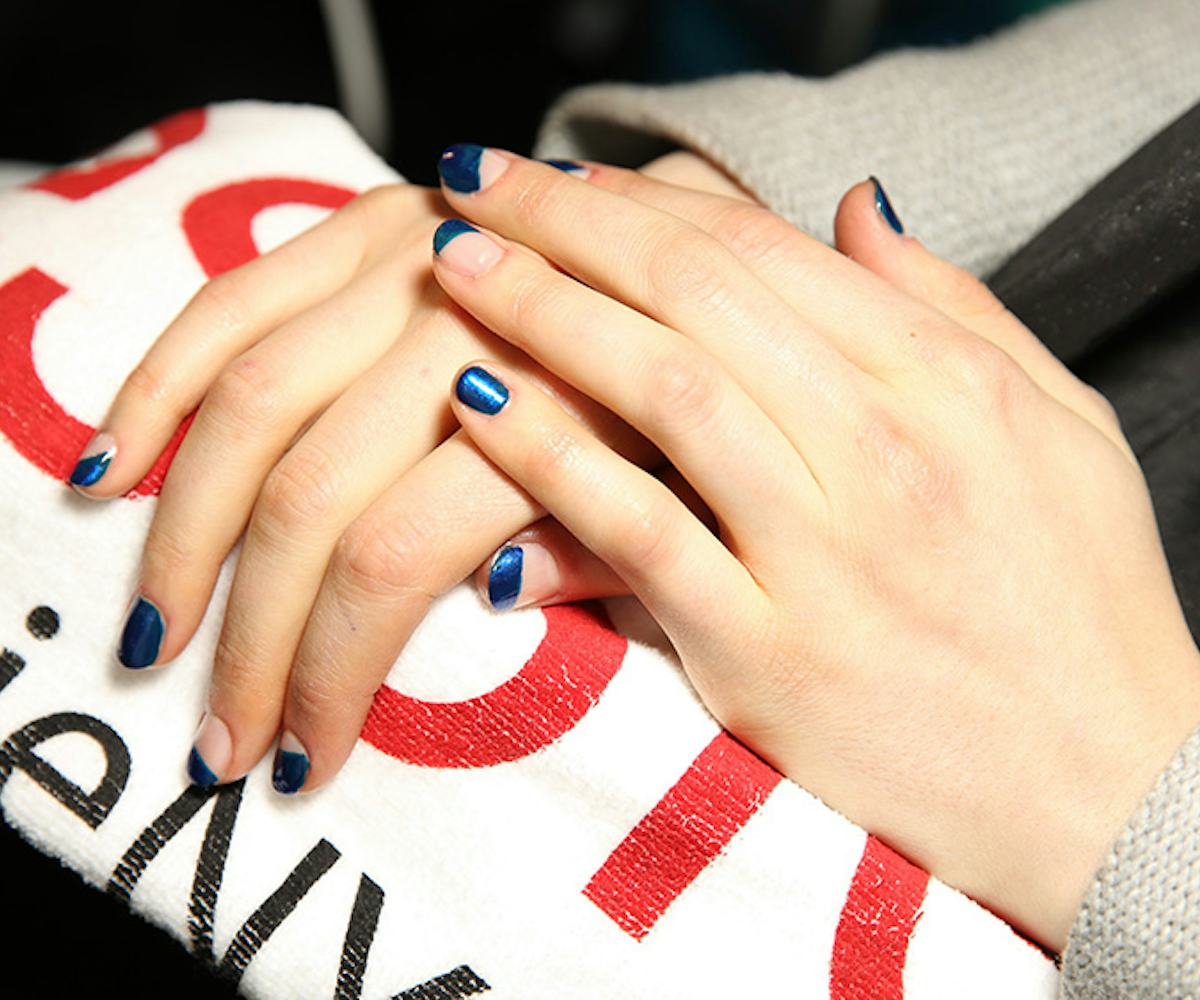 photo by getty images
mani monday: essie for opening ceremony
get the cool asymmetric nails from the oc fall '14 show!
When I hopped backstage at Opening Ceremony's fall '14 show, I knew I was going to find something good. The brand is known for embracing the odd and the unexpected, and last night's show did not disappoint. Sure, the runway had chocolate running down the walls, but it was the asymmetric nails that really caught my eye. (I mean, the chocolate caught my appetite....)
Crafted by Naomi Yasuda for Essie, the blue nail polish covered different parts of each nail. It looked like the cross between a cycles of the moon chart and a Sonia Delaunay textile--AKA the coolest thing ever. As a nail art novice, I had to find out how to get the look so I could try DIY-ing it myself. Here's the breakdown I got from the pros at Essie, try it out with me and share your results on Twitter, Facebook, or Instagram. 
The Materials
The Steps
1. Apply Essie First Base Base Coat to clean, filed nails. 
2. Once dry, apply one coat of Essie Go Overboard, Aruba Blue, or Master Plan (depending on color preference) to the pinky on left hand and ring finger on right hand.
3. Next, apply preferred polish shade at an angle across each additional nail and fill in the space to make a diagonal design (each nail from the thumb to ring finger should have a different ratio of color to natural nail).
4.  Finish with Essie Good To Go Top Coat.